Hawaii Five-0 Showrunner Jokingly Calls To Shelve Early Episode Ahead Of Magnum P.I. Crossover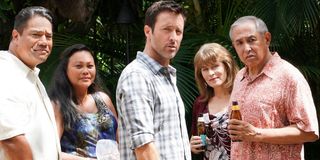 Much like other CBS shows before it, Magnum P.I. and Hawaii Five-0 will soon have a two-part crossover. There are many excited to see Thomas Magnum rub shoulders with Steve McGarrett, though there are a few longtime fans with an issue with the meeting of the two parties. Showrunner Peter M. Lenkov is aware of the issue, and recently joked about shelving a past episode that makes this fateful meeting a bit bizarre.
For those out of the loop, Hawaii Five-0 had a scene in the Season 3 episode "Hoi Pili" in which it referenced the characters and theme song of Magnum P.I.. Unfortunately, McGarrett was making a direct reference to the classic 80s series that starred Tom Sellick, and not the cast of his modern reboot that currently airs on CBS. Lenkov talked about why the moment happened, as well as what Hawaii Five-0's plan will be in addressing the moment in the crossover.
So for anyone hoping there would be some confirmation Magnum P.I. exists as both a show and real life situation in the Hawaii Five-0 world, that's not going to happen. It turns out the answer is to just pretend that never happened, though Peter M. Lenkov is only joking to TVLine about actually removing the episode from the rotation.
So, why did Lenkov add that little nod to Magnum P.I. if he knew the show may one day crossover with Hawaii Five-0? The simple answer is, he didn't, and only included the joke because he had given up hope that his idea for a Magnum P.I. reboot would ever get off the ground.
The moment may have made things slightly problematic for the upcoming two-part crossover between Magnum P.I. and Hawaii Five-0, though after so many episodes it's hard to imagine too many fans would immediately point out the discrepancy. The bottom line is, if the showrunner isn't worried about it, then it's safe to say the crossover will be plenty fun and the moment will live on as a funny plot hole that will simply have to stand so that an action-packed crossover may happen.
Sounds Like Hawaii Five-0 Finally Has Good News For Tani And Junior Fans
The Hawaii Five-0 and Magnum P.I. crossover event airs on CBS Friday, January 3. Stick with CinemaBlend for more updates on the upcoming crossover, and continue to follow us for more updates on the world of television and movies.
Your Daily Blend of Entertainment News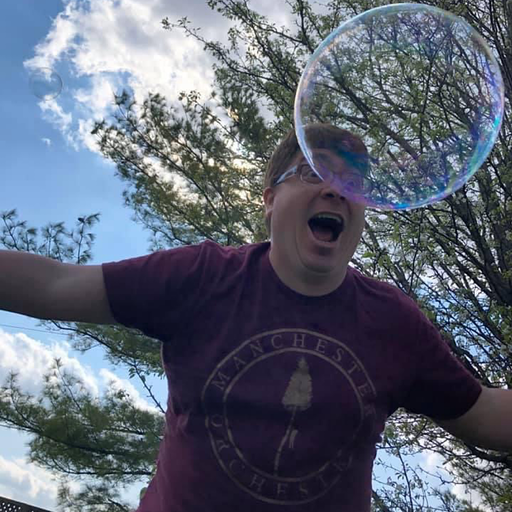 I like good television but also reality television. His day largely consists of balancing his workload between reporting on the latest and greatest news in Star Trek and other sci-fi, as well as 90 Day Fiancé, WWE, Big Brother, and more.