Star Trek: Picard's Alex Kurtzman Responds To Questions About Worf's Possible Return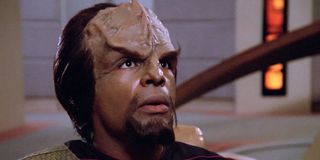 Star Trek: Picard's premiere is not far off on CBS All Access, and there are still many things fans are in the dark about. One big unanswered question ahead of the streaming series' debut is whether or not Michael Dorn's beloved Klingon character Worf will appear, since there seems to be a discrepancy on whether or not he will. Dorn's signature was spotted on a gift for a cinematographer, but CBS has denied his involvement. Luckily, executive producer Alex Kurtzman has some answers.
Kurtzman spoke to CinemaBlend's Nick Venable and a handful of other outlets following Star Trek: Picard's panel at the Television Critic Association's winter press tour, and was asked about whether or not Worf will appear in the Patrick Stewart-fronted series. Kurtzman didn't give any specifics, but did confirm there's definitely a chance the Klingon will appear in the continuation series.
Alex Kurtzman didn't say whether or not Worf will actually be in Star Trek: Picard Season 1, but he did confirm that Worf's return is a possibility, which is cheer-worthy in and of itself. Kurtzman also added that the writing team didn't want to add characters just for the sake of adding them, so everyone that comes into Picard's story absolutely needs to be significant to the plot in some way. So if Klingons don't have a significant role in Season 1, then there's a solid chance Worf won't be around this time around.
The good news in that respect is that Star Trek: Picard has already been renewed for Season 2 by CBS All Access, so Worf could totally appear deeper into the storyline. As some added good news, Patrick Stewart revealed during the show's TCA panel that it's his hope to have every principal character of Star Trek: The Next Generation featured on Picard before it is all over. That means, sooner or later, Worf will will appear, even if it may not happen in Season 1. No one lets Sir Patrick Stewart down.
When that happens, though, how will Star Trek: Picard present Michael Dorn's iconic character? Alex Kurtzman was asked if Worf would retain his original Klingon look, or resemble something closer to the Klingons currently seen in Star Trek: Discovery. Kurtzman assured that when Worf appears in Picard, he won't look like those Klingons.
Alex Kurtzman was asked as a follow-up if Worf's look represented evolution in Klingons, but he sidestepped that question and instead Kurtzman theorized that Klingons vary in appearance like the Romulans do, and that their appearance can vary based on the region they come from. While I wouldn't consider this an official canon explanation for differing appearances, it will be interesting to see if Star Trek does address the Klingon aesthetic differences in some way that jives with canon down the stretch.
Related: No, Star Trek: Picard Won't Be A Sequel To Next Generation
Star Trek: Picard premieres on CBS All Access on Thursday, January 23, at 8:30 p.m. ET. Stick with CinemaBlend for more updates on the series' TCA panel, and for more happening in the world of television and movies.
Your Daily Blend of Entertainment News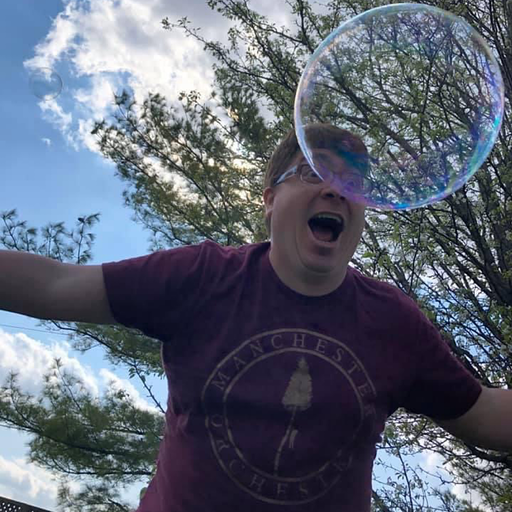 I like good television but also reality television. His day largely consists of balancing his workload between reporting on the latest and greatest news in Star Trek and other sci-fi, as well as 90 Day Fiancé, WWE, Big Brother, and more.