Disney+ Taking A Note From Netflix And Won't Release Viewership Information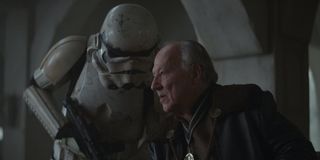 (Image credit: Disney+)
Netflix is notorious for not releasing viewership data to correspond with the ratings for traditional broadcast television, and now Disney+ is embracing the same system of keeping those numbers private. Although Disney+ hasn't revealed a new metric for recording viewers that is as dubious as Netflix's new system, any regular data from the Disney streaming service comes from outside sources. So, how accurate is the data from outside sources rather than Disney?
Netflix and Disney both release their own numbers for subscriber growth on a quarterly basis, which means limited amounts of data relatively rarely, leading to a number of firms using alternate means to approximate information. Companies like Apptopia, Sensor Tower, and App Annie use data that is available to the public and via other apps to estimate mobile downloads. The companies use algorithms that have not been publicly revealed.
So, since the numbers used by the algorithms are not via Disney (or Netflix), the figures for mobile downloads do not directly reflect subscriber growth. After all, not all subscribers view via app, keep the app on their device, or delete the app after cancelling subscriptions. Data -- even approximated -- isn't available for Disney+ as far back as Netflix, as Disney+ only launched in November 2019 while Netflix began the streaming game.
For example, Apptopia has missed the mark compared to official Netflix numbers for recent quarters. Apptopia reported negative mobile download growth in two quarters of 2019, which definitely does not correspond to the 22% and 20% paid membership growth Netflix officially recorded in those two same quarters. Similarly, Apptopia only reported growth in the single digits for the third quarter of 2019, which contrasts Netflix's reported 21%.
Are these numbers from the outside firms rather than Netflix and Disney significant even though they're not precise reflections of positive or negative subscriber growth? As a matter of fact, yes! According to Reuters, following an Apptopia report that Disney+ averaged almost a million new subscribers daily by November 26 (not too long after Disney+ launched on November 12), Disney stock shares rose 2.3%, which translates to a record high $153.43.
None of this is to say that everybody blindly accepts the mobile download data from third-party firms as directions for investment. Via Reuters, Apptopia vice president Adam Blacker specifically noted that they're "not going to be right 100% of the time" and the company is "not going to tell you to trade on download data." Analyst Michael Nathanson of independent research firm MoffettNathanson stated that if they "had based our conclusions on app download data," they would be "very incorrect about what Netflix is doing."
Will the criticism of measurement via app download motivate Netflix and Disney+ to release official viewership data more frequently than quarterly? It's difficult to predict the streaming game, which will heat up even further this year with the premieres of new services like HBO Max and NBCUniversal's Peacock. Disney+ will release several more high-profile originals in 2020 that could grab the attention of more interested buyers, and Netflix is constantly evolving. For now, we can only wait and see.
Resident of One Chicago, Bachelor Nation, and Cleveland. Has opinions about crossovers, Star Wars, and superheroes. Will not time travel.
Your Daily Blend of Entertainment News
Thank you for signing up to CinemaBlend. You will receive a verification email shortly.
There was a problem. Please refresh the page and try again.