11 Shows You Should Stream If You Like The Good Place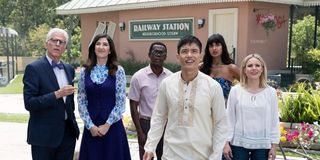 January 2020 marked a forking sad day for fans of NBC's hit series The Good Place. After four short seasons, the cast and crew of The Good Place decided to move on to other projects. The series did the noble and honorable thing by ending while the writing remained fresh and funny, the loyal fan base still existed, and the characters hadn't lost their ability to experience character growth. It's only been a few months since its departure, but I miss The Good Place and it's fascinating, lovable cast of weirdos. Thankfully, the TV world is vast and endless. Streaming services offer so many options that could fill that TV sized hole left by The Good Place.
This list consists of series that have some of the key elements that made The Good Place such a memorable, fun, and unique sitcom.
Dead Like Me
What The Show Is About: Dead Like Me follows a group of grim reapers whose job duties include removing a soul right before someone's death. It's about the grim reaping adventures of Gergia (Ellen Muth) and her friends Rube (Mandy Patinkin), Mason (Callum Blue), Roxy (Jasmine Guy), and Daisy (Laura Harris). Dead Like Me was a Bryan Fuller Showtime series that aired for two seasons from 2003 to 2004.
Why Fans Of The Good Place Would Like It: Dead Like Me has more mature themes and content than the bubbly Good Place, but they both deal with death and the afterlife. They also share in their exploration of how death isn't the final destination, but an extended part of the soul's journey. Both series also pair an unlikely group of characters whose interactions make them better versions of themselves.
Where To Stream: Dead Like Me is available to stream with a Hulu subscription. Stream it HERE.
Russian Doll
What The Show Is About: Natasha Lyonne stars in the Netflix original series Russian Doll. She plays Nadia, a software engineer stuck in an endless time loop that forces her to relive her death and 36th birthday. Nadia tries to prevent her death by figuring out what happened.
Why Fans Of The Good Place Would Like It: The Good Place and Russian Doll both have lead female characters who aren't the best people, but through death, they learn to become a better person. Both series also deal with the idea of time loops. Nadia keeps living the same day, and The Good Place characters continuously relive the same experiment for two seasons.
Where To Stream: Netflix is the home of Russian Doll. Stream it HERE.
Cheers
What The Show Is About: Sam Malone (Ted Danson) owns the Cheers bar in Boston, which is frequented by a cast of characters, including Carla (Rhea Perlman), Norm (George Wendt), Cliff (John Ratzenberger), and Fraiser (Kelsey Grammer). Cheers deals with the inter-workings of the Cheers bar and the varying relationships.
Why Fans Of The Good Place Would Like It: Cheers has an interesting ensemble cast, led by Michael himself, that could easily go toe to toe with Eleanor (Kristen Bell), Tahani (Jameela Jamil), Chidi (William Jackson Harper), and Jason (Manny Jacinto) in terms of hilarity and having a direct counterpart. Fraiser and Chidi, Jason and Woody (Woody Harrelson), Eleanor and Carla, and Tahani and Diane are all similar sitcom archetypes.
Where To Stream: All 11 seasons of Cheers are available to stream on Netflix. Stream it HERE.
Pushing Daisies
What The Show Is About: Pushing Daisies is another gone-too-soon cult hit by Bryan Fuller. This one stars Lee Pace as Ned, a man with the power to revive the dead with a single touch. He uses his powers to help solve murders. Things become complicated when he uses his powers to bring back his childhood crush, Chuck (Anna Friel), but he must refrain from touching her again or she'll die permanently. Pushing Daisies aired for two seasons.
Why Fans Of The Good Place Would Like It: Stylistically, both The Good Place and Pushing Daisies have a whimsical quality and tone to them, giving them a fable-like approach to death.
Where To Stream: Pushing Daisies is available to stream for free on The CW Seed App. Stream it HERE
Schitt's Creek
What The Show Is About: The Rose family finds themselves completely broke from Johnny (Eugene Levy)'s business partner defrauding him. They have only one asset left: a small town that Johnny bought as a joke. The Roses must leave the rich life behind and join the Schitt's Creek life.
Why Fans Of The Good Place Would Like It: Schitt's Creek also puts its main characters in a hell-like environment, similar to the Bad Place. In The Good Place, the four humans bond and find some good within their terrible situation, the same happens for the Rose family. The main characters of both series find love, happiness, and meaning while placed in a less than ideal situation.
Where To Stream: The final season of Schitt's Creek is currently airing on Pop TV, but the first five seasons are available to stream on Netflix. Stream it HERE.
Santa Clarita Diet
What Is The Show About: Drew Barrymore and Timothy Olyphant star in Santa Clarita Diet, a Netflix original about married realtors whose life is thrown for a loop when Sheila (Drew Barrymore) becomes a zombie.
Why Fans Of The Good Place Would Like It: Santa Clarita Diet is a series that puts its characters in a really strange and hilarious situation, which is only made funnier by the main four characters: Sheila, Joel (Timothy Olyphant), Eric (Skyler Gisondo), and Abby (Liv Hewson). The Good Place and Santa Clarita Diet share in their ability to give hope to a bleak situation and make it hysterical.
Where To Stream: All three seasons of the wrongfully cancelled series is available to stream on Netflix. Stream it HERE.
Brooklyn Nine-Nine
What Is the Show About: Brooklyn Nine-Nine is a show that follows the cops of the Brooklyn 99th precinct. It's a police procedural, but in comedy form. Each week, they have a different case and set of criminals to tackle. Brooklyn Nine-Nine also deals with their relationships in and out of the office. The ensemble cast includes Andy Samberg, Melissa Fumbero, Terry Crews, and Andre Braugher.
Why Fans Of The Good Place Would Like It: Brooklyn Nine-Nine and The Good Place are both created by Michael Schur, so there series share in their delightful sense of goofiness. They also feel like they exist in the same world. We would completely believe that on her trips to NYC, Jake (Andy Samberg) arrested Eleanor a time or two hundred. Also, can you imagine if Chidi and Holt (Andre Braugher) met? I would pay good money to see a Good Place, Brooklyn Nine-Nine spin-off involving Chidi and Holt in the afterlife, set before the events of The Good Place finale.
Where To Stream: The first six seasons of Brooklyn Nine-Nine are available to stream on Hulu. Stream it HERE.
Good Omens
What Is The Show About: Good Omens is a limited series starring Michael Sheen and David Tennant as angel Aziraphale and demon Crowley who have been sent on separate missions to ensure the apocalypse, so the ultimate battle between good and evil can begin. Unfortunately, both have grown attached to earth and its people. They must decide if they really want to help end the world.
Why Fans Of The Good Place Would Like It: The Good Place and Good Omens deals with the consequences humans face because of the interference of higher beings. It also shows the blurred lines of good and evil--wrong and right can't be neatly put in one box or another. Additionally, Michael feels like a combination of Crowley and Aziraphale's looks and personalities.
Where to Stream: Good Omens is an Amazon Prime Video original series. Stream it HERE.
The Office
What Is The Show About: The Office is a mockumentary about the Scranton branch of paper company Dunder Mifflin. It revolves around the work lives of the employees. The Office cast includes Steve Carell, John Krasinski, Jenna Fischer, and Rainn Wilson.
Why Fans Of The Good Place Would Like It: The Good Place creator Michael Schur was a writer on The Office and even played Dwight's cousin Mose. The Good Place and The Office aren't close relatives, but they are at least second cousins. Both series are character driven and uses the setting to help advance the storylines. The Office is more reality based than The Good Place, but they are both quirky comedies.
Where to Stream: Right now, The Office is available on Netflix, but won't be for much longer. Stream it HERE.
Parks and Recreation
What Is The Show About: Parks and Recreation follows the Pawnee Parks and Recreation department led by passionate Pawnee citizen Leslie Knope (Amy Poehler). Parks and Rec is another sitcom that uses mockumentary style to follow the everyday lives of small-town workers.
Why Fans of The Good Place Would Like It: This is another Michael Schur series and feels like an even closer relative to The Good Place than The Office. Parks and Rec and The Good Place feel like first cousins. The series have similar humorous styles, but don't feel like copies or repeats of each other. Parks and Rec and The Good Place are very much their own comedies, but operate in the same comedy realm.
Where To Stream: All seven seasons of Parks and Recreation are available to stream on Hulu and Netflix.
Superstore
What Is The Show About: Superstore follows the employees of the superstore Cloud 9. Each episode follows the employees as they deal with difficult customers, typical wage worker dilemmas, and personal problems. Superstore's cast includes America Ferrera, Ben Feldman, Lauren Ash, Colton Dunn, Nico Santos, and Mark McKinney.
Why Fans Of The Good Place Would Like It: Superstore and The Good Place both revolve around people who at their core are good, but may not exactly show it all the time. Each character of Superstore has done something morally ambiguous at some point, but you still like and root for them. Both series focus on characters first, and then enhance them with the comedic situations they're placed in.
Where To Stream: Superstore's first four seasons are available in their entirety on Hulu. Stream it HERE.
If you're still not ready to let go, The Good Place's first three seasons are available to stream on Netflix. Stream it HERE.
Your Daily Blend of Entertainment News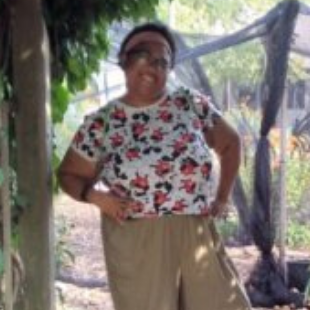 Spent most of my life in various parts of Illinois, including attending college in Evanston. I have been a life long lover of pop culture, especially television, turned that passion into writing about all things entertainment related. When I'm not writing about pop culture, I can be found channeling Gordon Ramsay by kicking people out the kitchen.