Curb Your Enthusiasm Season 10 Finale Had Tons Of Hilarious A+ Cameos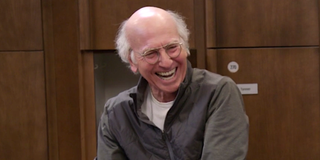 Pretty-pretty-pretty big spoilers below for the Season 10 finale of Curb Your Enthusiasm, so be warned!
Curb Your Enthusiasm ended its highly topical tenth season with a finale that neatly tied up several of the season's storylines, and in a way that allowed for a slew of hilarious celebrity cameos. The season already welcomed series newcomers such as Vince Vaughn, Timothy Olyphant, Abby Jacobson, Esai Morales, Laverne Cox and plenty of other big names, but "The Spite Store" went all out.
Check out the rundown of just about every cameo the Curb Your Enthusiasm finale had to offer.
Jonah Hill
A lot of Curb Your Enthusiasm's season finale covered how popular Larry's "spite store" idea was throughout Hollywood, with various celebrities running local businesses into the ground by opening up fancier stores next door. The first of these examples viewers saw was Jonah's Deli, a spite deli founded by Jonah Hill, whose former go-to spot Irv's Deli served him a sandwich with a hair in it, and then claimed it was his hair. Boom. A spite deli was born, inspiring Hill to get away from acting altogether.
Sean Penn
The second celebrity spite store was Sean's Exotic Birds, which was the always flappable Sean Penn's response to being slighted by the next-door establishment Ray's Exotic Birds. You see, Penn wanted a talking bird, but was flummoxed to discover the bird he bought from Ray's was a mute bird that only sort of grunted. WTF, Ray? When you throw that kind of bullshit at Sean Penn, you're gonna get spited, and with a whole other store full of exotic birds just like yours.
Mila Kunis
The third celebrity spite store, which appeared later in the episode after the cold open, was M.K.'s Jewelers, which was opened up by none other than That '70s Show vet Mila Kunis. The actress ended up putting the next-door business K.L. Jewelers out of business after she'd attempted to get a watch fixed there, and they refused to refund her money once she discovered their fix didn't work. The catch with this one is that Kunis wasn't actually running her store like an actual jewelers the way that Jonah Hill and Sean Penn were invested in their deli and bird shop, respectively. Sometimes spite is just spite.
Savannah Guthrie and Hoda Kotb
The Curb Your Enthusiasm finale cold open itself was a faux segment on NBC's Today, with anchors Savannah Guthrie and Hoda Kotb being the first two faces seen in the episode. Naturally, the segment was all about Larry's spite store influence.
Josh Mankiewicz
NBC News' Josh Mankiewicz, best known for his work on Dateline NBC, was the on-location reporter covering the spiteful rivalry between Latte Larry's and Mocha Joe's. In interviewing both Larry and Joe, Mankiewicz played devil's advocate by trying to get Mocha Joe to relent and apologize to Larry for banning him (as well as admitting his scones are really just muffins). I mean, Mocha Joe clearly admitted his tables are wobbly. Not that anything is wobbling in that store space anymore.
Chaz Bono
Transgender entertainer and author Chaz Bono showed up on Curb Your Enthusiasm as the latest Funkhauser relative, Joey Funkhauser. Within the narrative, Joey had also transitioned, having recently had the surgery that supplied him with a penis big enough to knock things off of countertops, such as priceless watches and Latte Larry's self-heating mugs. Weirdly enough, Bono's penis kind of ruined Larry's life, not that there's anything wrong with that.
Alex Karpovsky
HBO vet Alex Karpovsky is probably best known for playing Ray on Girls, but his entry into the Curb Your Enthusiasm-verse was as Dr. Seiderman, who gave Larry the first-opinion medical advice that he would need surgery and extended rehab for his beep-panic injured knee. Of course, Larry asked about getting a second opinion, which hurt the doc's feelings. This sub-plot might not have worked as well if not for Karpovsky flying off the handle in a way that perfectly mimicked Larry's rage. That's what we needed more of from Jon Hamm's cameo.
Tommy Dewey
Former co-star on Casual and The Mindy Project, Tommy Dewey brought his 24-carat smile to Curb as Dr. Fuller, the much more lenient physician that Larry went to for a second opinion. Despite his positive demeanor, it was clear that he had underlying issues with Dr. Seiderman, and those issues came to a head when the two hilariously got in each other's faces later in the episode.
Paul Scheer
Comedy renaissance man, Black Monday star and Nailed It winner Paul Scheer (whose former The League co-star Nick Kroll also appeared in Season 10) showed up as a realtor whom Larry has loads of antipathy for, despite also being a bald guy. Scheer won out in the end, having sold the house next to Larry's to Mocha Joe and new girlfriend April after gaining a bunch of lawsuit settlement money from Larry.
Mary Holland and Sam Richardson
Two Veep veterans showed up on Curb Your Enthusiasm, with Mary Holland and Sam Richardson playing a married couple whose relationship grew strained after Larry hounded them about whether they wanted their mixed-race child's skin to be on the lighter side or the darker side. (Which inspired a simple but poignant "What the fuck is the matter with you?" from Susie.) Perhaps the best moment involving either character, though, was Larry trying to sit down comfortably on the couple's living room single-person day bed.
Ian Roberts
Upright Citizens Brigade co-founder Ian Roberts is forever dependable for pulling off memorable bit roles in popular comedies, with his overtly literal Arrested Development doctor standing out, and he is just as great in Curb's finale as a fire chief confused by Latte Larry's lack of toilets and other design issues that aided in the store burning down completely. This particular exchange featured one of the season's best line readings, too.
Classic.
Diallo Riddle
Former Late Night with Jimmy Fallon writer Diallo Riddle co-created two very unique TV comedies in 2019, Comedy Central's South Side and the IFC surreal variety show Sherman's Showcase. He played a more subdued cameo in Curb Your Enthusiasm than most others on this list, but it was still an important moment in the narrative. He was one of the siren-abusing firemen that sped past Larry in order to get coffee at Latte Larry's, which set up Larry's behavior later in the episode that led to firemen not arriving in time to stop the coffee shop from burning down. But at least Riddle's character liked the coffee.
Sadly, there's no telling when the next time we'll get new Curb Your Enthusiasm episodes, with no word from HBO or Larry David about what may come in the future. I know I'm not the only one hoping for David to come up with a pitch revolving around coronavirus isolation.
Until we know more, Curb Your Enthusiasm is available today, March 23, for digital download, with the DVD coming out on July 21.
Your Daily Blend of Entertainment News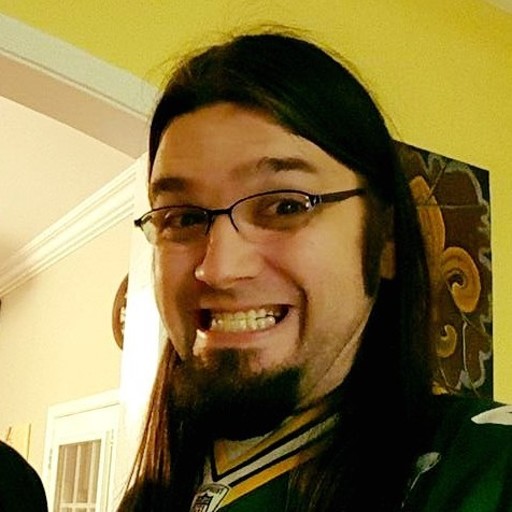 Assistant Managing Editor
Nick is a Cajun Country native, and is often asked why he doesn't sound like that's the case. His love for his wife and daughters is almost equaled by his love of gasp-for-breath laughter and gasp-for-breath horror. A lifetime spent in the vicinity of a television screen led to his current dream job, as well as his knowledge of too many TV themes and ad jingles.