Stranger Things: Theories Of What Could Happen In Season 4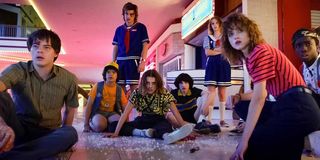 (Image credit: (Netflix))
Strangely enough, it's leaning on a year since Season 3 of Stranger Things hit Netflix on July 4, leading tons of viewers to take the burgers inside and skip the fireworks to see what would be going down in Hawkins next. Now we're all sitting at home wishing we had another season of the sci-fi series to binge. Season 4 of the gripping series is definitely in the works but a release date for its premiere has yet to be set and its production could be the next victim of COVID-19 delays. While we wait, there's no harm in exploring a few theories about what could happen next.
Stranger Things Season 3 spoilers ahead!
The end of the season signaled a ton of upcoming changes for the show. After the big finale in the Soviet base underneath Starcourt Mall, Hopper is assumed to be dead and Joyce moves her kids Jonathan and Will out of Hawkins, along with Eleven now joining their family. After much speculation from fans and as a recent teaser revealed, Hopper is indeed alive and stuck in Soviet Russia. What could be coming up next in Season 4? Here's some ideas:
Eleven Will Turn To The Dark... Er "Upside Down" Side
At the end of Season 3, it was revealed that Eleven had lost her powers since the Starcourt Mall showdown, but are we really to believe the show will simply go on without another nose bleed from Millie Bobby Brown's iconic character? Heading more firmly into her teenage years, her powers have always been lined up with her emotions and there's a lot to unpack here. Eleven will be living in a completely new place without the comfort of Hopper or her boyfriend Mike close to her. She thinks her father figure is dead and she could be adjusting to going to a new school depending on when the season is set.
It's no crazy theory to assume Eleven is getting her powers back, but what if this time it's poisoned by her sadness and grief. Could Eleven become a darker character in Season 4? Or even the villain of the season? In a recent hint from Stranger Things' writing team, they offered up Florence + the Machine's song "Cosmic Love". The track is about coping with losing someone, with a standout lyric stating "so darkness I became." Whoa.
Stranger Things Season 4 Will Be Connected To The Chernobyl Disaster
A prominent theory that has popped up has to do with the estimated year Stranger Things Season 4 will take place. The first season took place in winter of 1983, the second in fall of 1984 and the third in summer of 1985. The only season of any year the show has yet to explore is spring, and one would imagine it would also take place in one year later. And in the spring of 1986, the Chernobyl disaster happened in the USSR. It's the worst nuclear disaster in history and was certainly explored in HBO's Chernobyl.
In the context of the series, it could, perhaps, approach the disaster from another angle. What if the incident is actually a cover-up for an Upside Down related incident that happens in the series. Additionally, there's something eerily nuclear-esque about the world of the Upside Down. There's debris everywhere... and what if Demogorgons are dysmorphic humans set off from the dangerous technology.
Bring Out The X-Mas Lights Joyce, Hopper Might Reach Out From Russia
One of the budding relationships in Stranger Things Season 3 was between Winona Ryder's Joyce and David Harbour's Hopper. The pair obviously care about each other and share a unique bond following every crazy thing that has happened in Hawkins so far. It feels as though Joyce's main character arc is finally finding happiness in her life and Hopper could be endgame (should be this writer's humble opinion). In the spirit of this, Joyce's part in Season 4 could revolve around another crazy communication happening.
The Season 1 Christmas lights scene is memorable and it'd be a great way to tug on fans' heart strings if Hopper could somehow tell her and Eleven he's alive by reaching into this method. The science behind the whole thing is kind of foggy, but perhaps through the Upside Down he can access the kind of signal Will did back at the beginning of the show.
Murray Will Be The One To Rescue Hopper From Russia
Of all the burning questions surrounding Season 4, how Hopper will factor in certainly tops the list. And if Hopper isn't able to put word out that he's alive and well, perhaps a conspiracy theorist of sorts will read between the lines. Brett Gelman's Murray Bauman has played an important role in the series and word is he will have an even larger role in Stranger Things' next season.
If there's one person who might have the chops to uncover the mystery, it's the former Chicago Sun-Times journalist and private investigator. It feels a bit far-fetched for the kids of Hawkins to venture to Russia to save Hopper – all the plane tickets and time off school! But, Murray could very well book his own trip there. But, maybe he'll team up with budding journalist Nancy?
Steve And Nancy Will Get Back Together
It may seem like a less important detail in the grand scheme of things, but it would be very good news for shippers of the Season 1 couple. By the time Season 4 happens, Jonathan will be over in another town with Joyce and Will – away from Nancy and perhaps growing apart. But the high schooler will only but need to visit her local Blockbuster to run into her ex, Mr. Steve Harrington. Since the couple's breakup, Steve has gone through quite the journey and grown as a human. He's not the jerk he once was and has a lot more in common with Nancy now that they're both embroiled in the stranger things.
I'd imagine Jonathan is looking to put the world of the Upside Down and Hawkins behind him and Nancy's possible theorizing and investigating might put a strain on their relationship and lead her to get back with Steve.
What do you think? Do you think any of these Season 4 Strangers Things theories will pan out? Sound off in the comments and put your money on one in the below poll.
This poll is no longer available.
Your Daily Blend of Entertainment News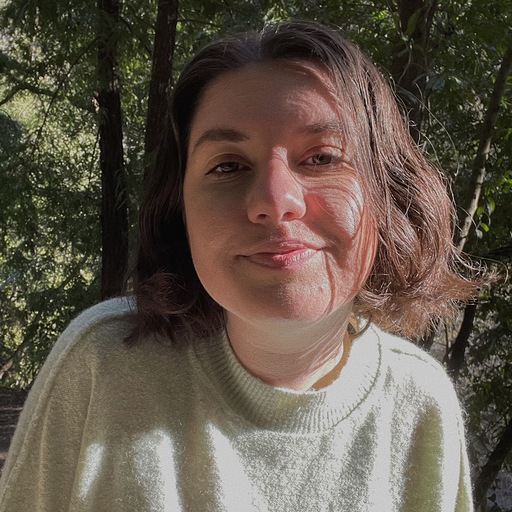 YA genre tribute. Horror May Queen. Word webslinger. All her writing should be read in Sarah Connor's Terminator 2 voice over.