I Watched The Big Show Show On Netflix And I Have Some Questions
With everyone from The Rock to John Cena stepping away from wrestling to focus on the career outside the ring, it was only a matter of time before other WWE wrestlers started headlining projects. And while I would have expected to see someone like Big Show pop up in some kind of straight-to-video action thriller, I was surprised to see the semi-retired WWE superstar appear in his very own Netflix series, The Big Show Show.
I will be the first to admit that I was both surprised and more than a little cautious when I first caught wind of the eight-episode sitcom. I mean, wrestling humor rarely translates to wider audiences, and if we're being honest, Big Show's brand of comedy can be hit or miss to say the least. But, after watching the entire first season of The Big Show Show in one sitting (nearly four hours), I must say that at times I actually enjoyed myself. But I still have some questions…
First, Why Isn't Big Show's Theme Part Of The Show's Intro?
Before I sat down for the marathon of The Big Show Show (while my wife watched Little Women), I was convinced that the show would start with Big Show's entrance song, "Crank It Up." You know, the one that starts off with "Well... It's the Big Show." But then the show started with some generic music that makes Chris Jericho's WCW Pearl Jam ripoff entrance music sound amazing. Big Show's entrance music is used sporadically throughout the first season (sometimes to great effect), but the Netflix and the show's creators Josh Bycel and Jason Berger really missed the boat here.
The Few Cameos We Got Were Great, But Why Weren't There More?
By the time I got to the sixth episode of The Big Show Show, I was anxiously waiting for someone, anyone from WWE or wrestling in general to make a cameo of some sort. After more than three hours with Big Show and his family, the episode finally gave me what I wanted all along: wrestlers.
The episode, which follows Big Show and his wife Cassy (Allison Munn) as they embark upon a one-night WWE cruise on their wedding anniversary, featured three of the biggest stars from the WWF Attitude Era: Mick Foley, Mark Henry, and Rikishi. As great as it was watching Mark Henry sit in for Cassy during a couple's massage, or watch the three wrestlers break out into an impromptu rendition of the Backstreet Boys song "I Want It That Way," I just wish there were more grapplers from Big Show's career.
Why Wait Until The Final Three Episodes To Include Big Show's Career In A Meaningful Way?
The lack of wrestling cameos is just the beginning of one of the show's biggest problems, at least through the eyes of a wrestling fan. For a show that focuses on one of the most popular wrestlers of the past 25 years, the show does very little (at least in the first five episodes) to touch on Big Show's career in the a meaningful way. There are scenes where Big Show has to intimidate someone (like his daughter Lola's hockey coach), or sign an autograph for the security guard at the airport, but all references are surface level at best.
Without giving too much away, Big Show's wrestling career (he's retired in the show) isn't really included in a meaningful way until the final three episodes when he wants to get back in the ring. I wish they would have started this subplot a little earlier because it would have been a great way of bringing the wrestler's past into the mix and shed some light on wrestling in general. But then I got to thinking that maybe, just maybe, this show is something else.
This Show Wasn't Made Exclusively For Wrestling Fans, Was It?
About halfway through the first season, around the time I started wondering why there wasn't a gimmick bag full of wrestlers, I came to the realization that The Big Show Show wasn't necessarily made for wrestling fans. After a couple of hours, I became emotionally invested in the individual story arcs of Big Show's wife and their daughters, Lola (Reylynn Caster), Mandy (Lil Brooks O'Brient), and J.J. (Juliet Donenfeld) as they navigate their own struggles.
Basically, Big Show is like a Trojan Horse to get people like me interested in a typical yet enjoyable sitcom centered around a family trying to make things work. With Lola (Big Show's daughter from a previous marriage) trying to find her place in father's Tampa home, Mandy running for student council president against a boy named Taylor Swift (yes, he uses T. Swift song titles in campaign speeches), and J.J. becoming a criminal mastermind in the making, there's a lot to chew on. When I had a couple of episodes left, I was fully on board with each of the stories and was ready to see how everything would wrap up by the time the credits rolled on the season finale.
Why Did I Enjoy The Big Show Show So Much?
Call it delirium, call it fandom, call it being a sucker for sitcoms in the vein of all those TGIF shows from the '90s, but I actually enjoyed The Big Show Show. Sure, it's a mess at times and falls into the same old trappings of shows like Full House and Home Improvement, but I would be lying if I said that I find myself chuckling at some of the situations and jokes featured in each of the first season's eight episodes.
I think that while the show didn't have as many wrestling references as I thought it would, there are enough callbacks to some of Big Show's biggest WWE moments to hold over wrestling fans. And sometimes, you just want to tune out the world around you and spend four hours on Thursday night with a wrestler and his television family. Would I watch all eight episodes back to back again? No, what do I look like, a madman or something? At least it's shorter than some of the most recent WrestleMania pay-per-views.
Oh, One More Thing… Was That Steve Urkel?
One more thing… Jaleel White, aka Steve Urkel from Family Matters has a recurring role as Big Show's best friend and fitness center owner Terence "Terry " Malick III (not to be confused with the visionary American filmmaker of the same name). At first, I thought to myself, "Is that Urkel?" before googling it, and sure enough, it was Jaleel White appearing as the quintissential best friend with a head full of insane and borderline unethical far-fetched ideas.
Those are just a few of the questions I had after watching Season 1 of the Netflix comedy series The Big Show Show. It wasn't what I expected, but it was quite an experience. If you've watched the show, let me know what you think in the comments below, and Make sure to check back for all the latest on all things streaming here at CinemaBlend.
Your Daily Blend of Entertainment News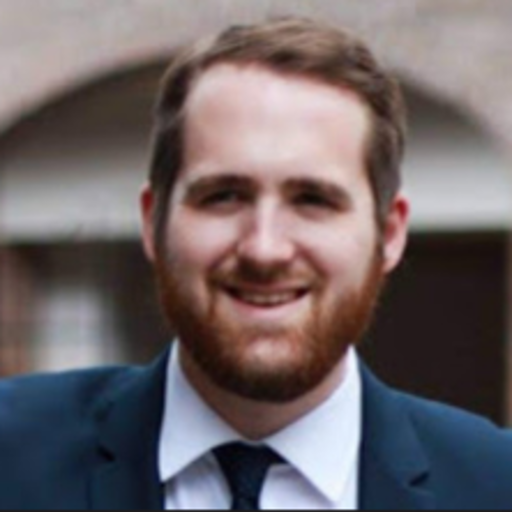 Philip grew up in Louisiana (not New Orleans) before moving to St. Louis after graduating from Louisiana State University-Shreveport. When he's not writing about movies or television, Philip can be found being chased by his three kids, telling his dogs to stop barking at the mailman, or yelling about professional wrestling to his wife. If the stars properly align, he will talk about For Love Of The Game being the best baseball movie of all time.