All The NCIS Relationship Statuses After Season 17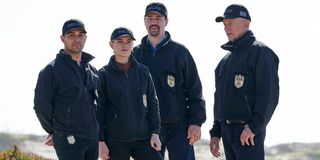 NCIS blew through Season 17 over at CBS, and it was a season of excitement for Leroy Gibbs and his team. The season saw the return of Ziva David, Nick Torres fall into a bit of life threatening danger, and there was even a few hints at some future romance.
Yep, even with a job as dark as what the NCIS team does on a regular basis, love will prevail. Of course, the statuses of everyone's love life is just a bit more nuanced than all that, so here's where all the major characters stood love wise at the season's end.
Leroy Jethro Gibbs
Gibbs didn't have a girlfriend in NCIS Season 17, but there was some romantic tension between him and Jacqueline Sloane. A lot of it was just flirting and members of Team Gibbs taking notice of said flirting, and Gibbs even kissed her on Valentine's Day. The kiss was a result of Jack assuming Gibbs sent her a valentine box, however, and the season ended with no real progress in the two's relationship beyond flirting. More likely than not Gibbs is taken things as slow as he possibly can given his failed history with love.
Timothy McGee
Tim is still the family man of the bunch, though no longer plotting big career moves like in the prior season of NCIS. McGee and the wife did decide to call it quits on having more children, as "Flight Plan" featured the agent concerned about getting a vasectomy. The procedure was prompted by McGee's wife thinking she was pregnant, so I can only assume things are all good on the home front. It was kind of messed up though McGee's vasectomy became the B-plot of the episode though, and I'm not sure why that had to be a work discussion to begin with.
Nick Torres
NCIS fans have known Nick has had the hots for Ellie Bishop for a while, and it seemed like Season 17 would finally pull the trigger on this romance. Nick was encouraged by Ziva David to pursue the romance, and even had a few chances to tell his coworker how he felt. Unfortunately, all chances were squandered and it almost seemed like NCIS even gave up on trying to make the two a couple by the end of the season.
Ellie Bishop
Ellie has feelings for Nick Torres, but much like her coworker, she's not too sure on how to express them. In Ellie's defense, Nick had been sending a lot of mixed signals, to the point she's still relatively unaware that he is interested. Ellie had a chance to share her feelings when Nick was in a coma after he was involved in a hit and run, but instead she swore vengeance on the party responsible and buried herself in work. She may have also killed the person responsible for Nick's hospitalization, which is obviously illegal, and the episode ended without much closure on whether or not she was responsible.
Jaqueline "Jack" Sloane
We touched on this relationship already with Gibbs, though it should noted that most of the advances that have happened in this relationship have happened via the NCIS head. This isn't to say that the advances have been unwanted, though there is some apprehension on Sloane's end on whether or not this is something either want to pursue. Whether it's because of the professional taboo, or Jack knowing a lot about Gibbs past was never said, though I could see where it could be a combination of the two.
Dr. Jimmy Palmer
Jimmy really only got one major story in Season 17, so there wasn't much said about how things are going at home. With that said, the assumption is that the NCIS' Chief Medical Examiner is still married to his wife, and that he still has his daughter that was born back in Season 12. If only Jimmy had talked more about his family when he was being forced to remove diamonds from a criminal at gunpoint!
Kasie Hines
Despite the fact that she's been on the show since Season 15, NCIS still has revealed very little about Kasie Hines. We did get to meet one of her childhood friends in Season 17, though there was no hint of romantic tension happening between the two. Perhaps Season 18 will bring more in the way of romance for Kasie, but until then, she's just the cool girl in the lab always ready to geek out when a case gets interesting.
Leon Vance
Director Vance had to deal with his ex-girlfriend in Season 16 of NCIS, but all that had blown over by Season 17. Vance was mostly seen in the background of Season 17, with only a few appearances when a situation called for his intervention. In short, no romance to speak of when it came to him, though I do hope he finds someone else after all that business with Mallory Madden.
Dr. Donald Mallard
In what should be a surprise to no one, Ducky did not find love in NCIS Season 17. The CBS series has been known to pull an odd twist or two in stories between seasons, but giving David McCallum's character a wife wasn't in the cards this season. This isn't entirely surprising considering Ducky isn't on the show as much as he once was, so we do hope there's something more for him in the next season to warrant more appearances.
Ziva David
Ziva David came back to NCIS for a big arc that gave the character an ending fans of the show had wanted for some time. David managed to take care of the terrorist group that made her fake her death and forced her into hiding, and later reconvened with her true love Tony DiNozzo and their daughter. Season 17 had an update late in the season that they were all having a blast in Paris with DiNozzo's father, so hopefully things stay as happy for them in the future.
NCIS Season 17 is over, but it isn't hard to imagine Season 18 will be happening at some point over on CBS. Continue to stick with CinemaBlend in the meantime for more on the latest happening in television and movies.
Your Daily Blend of Entertainment News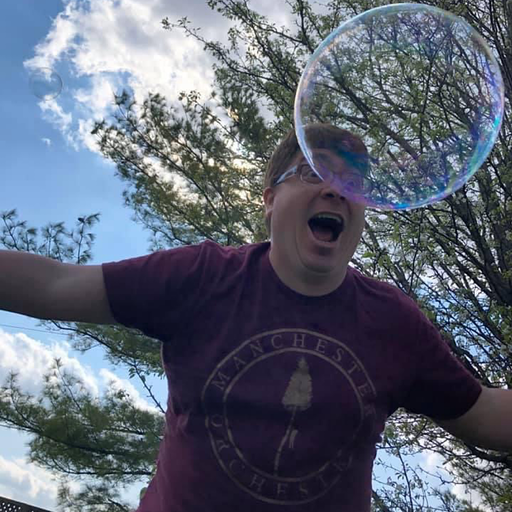 Mick contains multitudes and balances his time reporting on big happenings in the world of Star Trek, the WWE, reality television, and other sci-fi shows.