Once Again, No, Chuck Norris Is Not Dead, But He Did Hit A Milestone This Year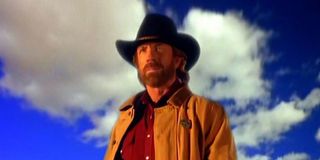 Between appearing on Hawaii Five-0 during its final season, turning 80 and living to see a Walker, Texas Ranger reboot be announced, it's been a big year for Chuck Norris. However, it's a big year that seemingly culminated in the actor's death, if the latest celebrity death hoax were to be believed.
In fact if the rumor mill were to be believed – something that often does not pan out but does occasionally – Chuck Norris died possibly due to coronavirus complications, sometime over the past few weeks. The good news? Chuck Norris is obviously not dead. And in fact the post in question was a joke that spread around Facebook like wildfire.
The problem is maybe not that the joke post itself was written, but that people only casually pay attention on social media. Therefore, the post in question started as an obit and only got to the humorous part at its end. Read carefully to the end and you'll see why obviously it's a setup.
If you actually read the whole thing, it's meant to be kind of funny, but a lot of people obviously took the post seriously, presumably after only reading the first sentence. This is unfortunate, because it spawned a wave of rumors Norris had died due to the pandemic on various social media platforms and just in general conversation. One Twitter user's own mother bought into this and that person shared the experience online.
It also is a rumor that despite posts such as this one has perpetuated, as people are still asking about whether or not the famous martial artist and actor is dead on various platforms. Regardless, others are taking the latest death hoax in stride and at least attempting some humor toward the situation.
This isn't the first time Chuck Norris has died in a celebrity death hoax. In fact, back in 2012 there was a Facebook scam claiming his death at age 71. The link then directed people to a survey scam that asked people to give out personal information in order to win a big prize.
Not everyone was confused by the most recent situation or found it amusing, however. Perhaps this is the saddest take on this entire death hoax however. It's not as if Chuck Norris is a spring chicken these days and there's another way to take the current death hoax.
TV heroes may live on forever in the medium, but they do continue to age in real life. In this case, Chuck Norris did hit a milestone this year: his 80th birthday. Though that came and went with little fanfare, Chuck Norris is still alive and seemingly doing well. In fact, Walker, Texas Ranger is set to hit the airwaves in 2021 (and star Jared Padalecki) as part of the upcoming TV season and some people are hopeful he'll make an appearance, similar to how he recently popped up in Hawaii Five-0. It'll be a sad day when Chuck Norris leaves us, but hopefully that day won't be coming anytime soon and especially hopefully not due to current global circumstances.
Your Daily Blend of Entertainment News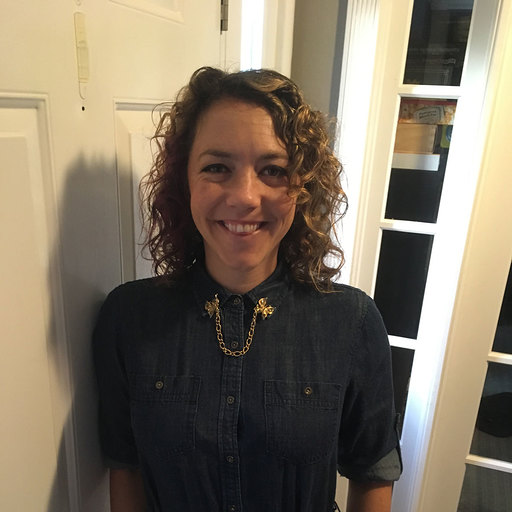 Reality TV fan with a pinch of Disney fairy dust thrown in. Theme park junkie. If you've created a rom-com I've probably watched it.