Chuck Norris Turned 80, The Perfect Age To Return In Jared Padalecki's Walker, Texas Ranger Reboot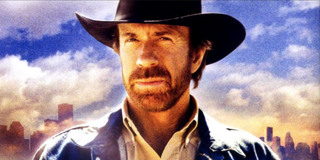 You guys? Today is a wondrous occasion, because the only man in the world who can stare at birthday candles until they extinguish themselves has officially turned 80: Chuck Norris! Really, there's only one thing that Chuck Norris fans could possible want right now, and that is for him to appear on the new Walker, Texas Ranger reboot starring Supernatural vet Jared Padalecki on The CW. Ummm...what do you mean this isn't a good idea? Well, just you wait until I convince you!
Jared Padalecki's Walker, Texas Ranger Reboot Would Be Lucky To Have Chuck Norris!
Last September, many of us were quite surprised to hear that any man who valued his life would dare to take on the lead role in a Walker, Texas Ranger reboot, but it would appear that all that time spent taking down supernatural baddies on The CW has made Jared Padalecki very sure of himself, because he was game for the challenge. Once he stepped aboard the project it was ordered to series immediately, skipping right over the pilot stage, to be Padalecki's next show after Supernatural wraps. But, a big question remains for fans of the original: Can we truly have Walker, Texas Ranger without Chuck Norris?
The reboot will have Padalecki as star in this reimagining (I'm already sad) as our new Cordell Walker. Cordell is a widowed father of two who has just returned home to Austin, Texas after two (presumably rough) years undercover, but will face even "harder work" once he hits the old homestead. He'll be challenged by family clashes, struggles to reconnect with his children and have to forge a bond with his new partner, one of the first women serving in the Texas Rangers. Cordell will also begin to suspect some foul play in his wife's death, so it's not gonna be an easy road for him.
Wow. That all sounds pretty deep for Jared Padalecki's Walker, Texas Ranger. The show also has some other pretty good folks getting involved with it. And yet, it seems to be missing some...juice, right? I mean, we know that Padalecki is pretty good with a fight scene, but who is going to lay down some sweet Chun Kuk Do moves on the bad guys when the shit goes down? As far as I know, Padalecki is no martial artist, and I bet he's never created his own fighting form like Chuck Norris...who created Chun Kuk Do! If the man who does Earth-downs instead of pushups doesn't appear on this reboot at least a little, I feel like we'll all suffer.
Oh, Yes, Chuck Norris Sure Is Still In The Acting And Kicking Ass Game!
Alright, I know what you're thinking: Well, Chuck Norris is getting up there in age...Look, if death is afraid to tell the man that he actually died 20 years ago, who are we to stop him from doing literally anything? Who cares if he's been taking it sorta easy for the past several years, hasn't one of the biggest action stars of the '80s and '90s earned a bit of a break? Here is the king who walks into a room, and instead of turning on the lights, he turns off the dark. He needs rest to make that kind of magic happen, people!
So, what has he done lately? Most of Chuck Norris' on screen appearances since his Walker, Texas Ranger ended its eight season run in 2001 have been on TV, with him doing the television movie Walker, Texas Ranger: Trial by Fire, and showing up in series like Yes, Dear in 2003 and The Goldbergs in 2015. He's about to make his grand TV comeback, though, with an important role on Hawaii Five-0, which sounds like it would be great for a spinoff, but let's not get off track, OK?
While Chuck Norris hasn't made many movies as of late, he did make an impressive showing of badassedry (it's a word now) in the 2012 epic The Expendables 2. Take a look:
Chuck Norris Can Do Anything!
I'm not saying that Chuck Norris, who has a grizzly bear carpet in his home because that living animal is afraid to move, needs to be front and center on Jared Padalecki's Walker, Texas Ranger reboot, but we know he can do anything they ask him to for the show. How have they not asked him to play Padalecki's grandfather? Maybe the now-retired handler who looked out for Cordell while he was undercover, and whom he now goes to for advice? Dammit, at least have Chuck Norris sing the new theme song!
Come on. That. Is. A. WINNER. Happy Birthday, Chuck Norris!
Well, there isn't a release date for The CW's Walker, Texas Ranger reboot just yet, so we may have to wait a while until we hear whether or not Chuck Norris (the man who can light a fire by rubbing two ice cubes together) will be a part of Jared Padalecki's new show. In the meantime you can see what else is on the small screen by checking out our 2020 midseason guide.
Your Daily Blend of Entertainment News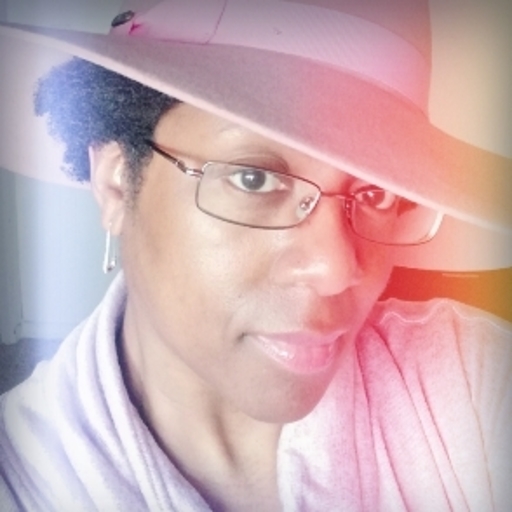 Yennefer's apprentice, Gilmore Girl; will Vulcan nerve pinch pretty much anyone if prompted with cheese...Yes, even Jamie Fraser.