The Marvelous Mrs. Maisel's Creator Has 'No Patience' For One Complaint About The Show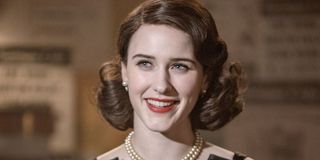 There's one complaint The Marvelous Mrs. Maisel showrunner Amy Sherman-Palladino often hears about her Amazon Prime series. Said complaint relates to her main character Midge often being absent from her children, who seem to be raised by a hearty combination of their father, their grandparents and their housekeeper, with a dose of Midge sprinkled in here and there. But honestly? Sherman-Palladino has no time for this complaint.
It's not as if she's totally immune to the fans' takes on her characters; however, during a comedy roundtable with THR, she expressed feeling like it's bullshit Midge constantly gets flack for not being the type of mom character who is home all the time and helicopter parenting her kids. Mostly, this is because dudes on TV never get this complaint, but also as an aside from me, what would The Marvelous Mrs. Maisel even be about if it were focused on Midge's mom skills? But I digress and we're more interested in what Amy Sherman-Palladino has to say anyway.
It's honestly pretty bizarre that The Marvelous Mrs. Maisel is all about the challenges Mrs. Maisel faces as a woman in comedy in the 1950s and still her creator seems to be consistently hearing complaints that would be unlikely to be lobbed at any male, character or otherwise. Yeah, so Midge is not the most hands-on mom. She may not even be a good parent, but being the world's greatest mom is not the point of her character or the show.
Instead, Midge is trying to break comedy barriers in a world women really weren't allowed in at the time. Meanwhile, she and her comedy cohorts are also trying to break barriers simply in terms of what is allowed to be spoken and what is not allowed to be spoken in comedy clubs and on bigger stages, which was a real thing that could lead to arrests at the time—and has led to Midge getting arrested on the show. It's not like Midge is a saint or does the right thing all the time. Yet, the ups and downs of her career are what keeps The Marvelous Mrs. Maisel so compelling.
In fact, complex personalities are kind of the trademark of Amy Sherman-Palladino's female leads in general. Think about all the times Rory or Lorelei were complicated, made poor decisions, or even hurt others' feelings in Gilmore Girls. Midge is no different; she just makes better fashion choices.
This isn't the first time someone in this comedy roundtable has some blunt thoughts about complaints related to a show. In the same interview, Kenya Barris also has some blunt thoughts about the reviews he's gotten over the years. In fact, it really seems like all of the participants in the interview, including It's Always Sunny's Rob McElhenney, Greg Daniels, Tony McNamara and Liz Feldman are fairly no-holds barred, which is unusual for this type of interview.
Meanwhile, the cast of The Marvelous Mrs. Maisel continues to be delightful. Series lead Rachel Brosnahan revealed she keeps her Golden Globe on the back of her toilet, for example. Other lead Kevin Pollack also told CinemaBlend he's been "shocked" at how popular Amy Sherman-Palladino's show has been, but popular it is. The Marvelous Mrs. Maisel will be returning for Season 4.
Your Daily Blend of Entertainment News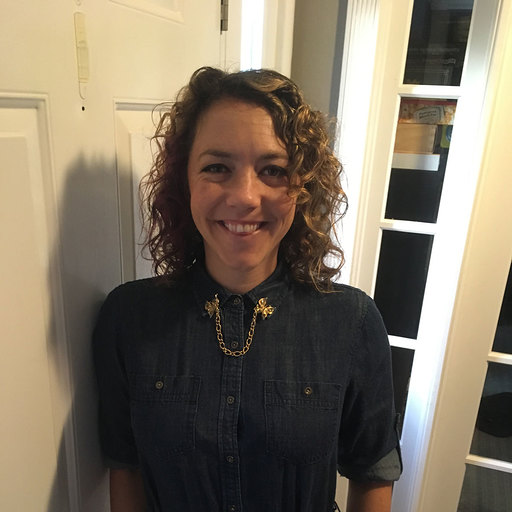 Reality TV fan with a pinch of Disney fairy dust thrown in. Theme park junkie. If you've created a rom-com I've probably watched it.