Why 90 Day Fiance's Deaven May Not Stay In Korea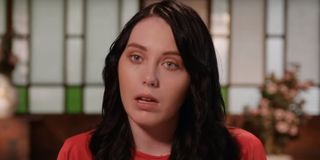 Warning! The following contains spoilers for the 90 Day Fiancé: The Other Way episode "House Hunters From Hell." Read at your own risk!
If it wasn't apparent by the previous 90 Day Fiancé: The Other Way episode, Deaven Clegg and her mother were less than thrilled by the apartment Deaven selected in Korea. Of course, that anger was brushed off of her and onto Deaven's Korean husband Jihoon Lee, who they thought should've scoped out the place before their arrival. The episode ended with Deaven threatening to travel back home with her mom, which may cause some to wonder if she's still in South Korea.
As is often the case with 90 Day Fiancé stars, social media can only tell so much. Both Jihoon and Deaven have been active on Instagram, but there have not been any recent pictures with them together. The implication would be that the couple may have split and Deaven carried through on her promise at the end of the episode to return home.
Is that what happened though? The answer is seemingly no, but we do have evidence that Deaven has traveled back to the United States. Deaven revealed as much during an Instagram live (via Sharell's World) from a couple of weeks back when she was responding to disparaging comments made by former 90 Day Fiancé star Geoffrey Paschel. Here's the relevant bit, with all the drama with Geoffrey excluded.
So yes, Deaven has been in the United States with her kids, but not because of the apartment. Still, I wouldn't expect Deaven to be able to reveal the full details of why she'd be in America, and the fact that Jihoon isn't in this live video could be seen as a bit suspicious.
90 Day Fiancé: The Other Way may have revealed that Deaven will be in South Korea for a while in the show. An early preview for the season showed additional scenes of Deaven in South Korea, but her mom was nowhere in sight.
We also know from Jihoon's YouTube channel that the couple was still in South Korea back in March when COVID-19 struck the country. Jihoon and Deaven had to cancel a trip to America because of the illness but had hoped to reschedule the trip at a later date. Deaven's recent trip may be that previous trip planned, but we really don't know for sure. It does still seem she and Jihoon are still together, as I doubt she'd be defending Jihoon's manhood on his recent Instagram post otherwise.
Jihoon and Deaven may be at each other's throats all of Season 2 off 90 Day Fiancé: The Other Way, but it seems like things have all worked out for the better. They still seem to be together, and sometimes, that's the best we can hope for with the couples of this franchise. That said, their constant up and downs as a couple could make Deaven's recent stay in the U.S. be much longer than expected, especially if Jihoon is still not providing for the family like Deaven wants him to. Hopefully, he's living up to her standards!
90 Day Fiancé: The Other Way airs on TLC Mondays at 9:00 p.m. ET. Continue to stick with CinemaBlend for all the latest happening in the franchise, and for the latest headlines in television and movies.
Your Daily Blend of Entertainment News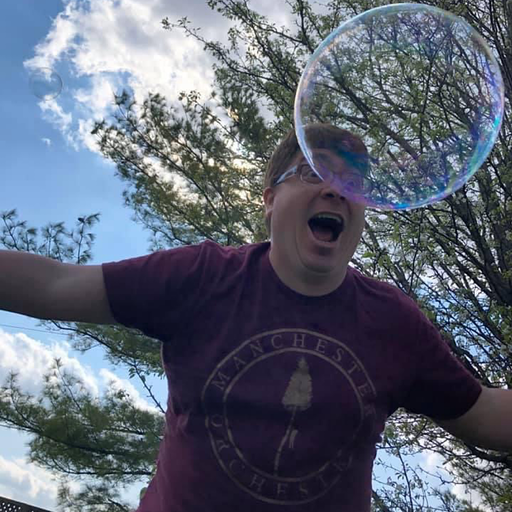 I like good television but also reality television. His day largely consists of balancing his workload between reporting on the latest and greatest news in Star Trek and other sci-fi, as well as 90 Day Fiancé, WWE, Big Brother, and more.