The Best Letterkenny Episodes (So Far), Ranked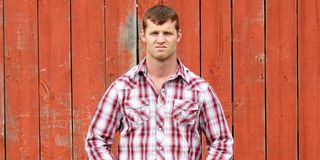 You're browsing through Hulu looking for a good laugh the other dayeee when you come across a TV show following the adventures of some mismatched folk from a little town in the Great White North. Said show, and said titular town, is Letterkenny, which has been around only four years (and well known in the States for even less), but has already served up eight seasons of which a good 20% off the top has yet to be requested. The best Letterkenny episodes thus far are what remains up for debate.
Co-creator Jared Keeso, who also plays central character Wayne, co-developed Letterkenny with Jacob Tierney, who also plays the flamboyant Pastor Glen. The series, which premiered on the Canadian-based streaming platform Crave in 2016 becoming earning its American home exclusively on Hulu in 2019, started off as an anonymous Twitter account poking fun at life in rural Ontario before it evolved into a series of quippy shorts on YouTube starring Keeso and future Daryl actor Nathan Dales.
The key to its success is not just its rapid-fire dialogue, dizzying array of double (or even single) entendres, and mildly surrealist overtones, but the the diverse assortment of characters (the hicks, the skids, and the jocks respectfully) whose Seinfeldian conversations often, and quite cleverly, lay the groundwork for storylines that defy comparison to much of anything else on TV.
There have been 54 episodes of this brazenly unique and unequivocally hilarious sitcom thus far and I have accepted the responsibility of narrowing the selection of its greatest hits down to just 11. To be fair (to be faaaaaaaiiiirrrrrr), Letterkenny is the kind of series that rarely throws an airball and manages to one-up itself by almost each episode, so if we come to a disagreement on how these episodes are ranked in ascending order, just understand that this was no easy feat to begin with. Pitter patter, let's get at er.
11. The Haunting of Modean's II (Season 3, Episode 7)
Since the break between Seasons 2 and 3, Letterkenny has treated fans with biannual specials depicting local holiday traditions. Just in time for Halloween, the second of these specials is a ghost story of sort, with Gail (Lisa Codrington) and the hicks investigating an apparent paranormal entity at Modean's II, while Daryl and Squirrely Dan (K. Trevor Wilson) consecutively mistake Bonnie McMurray's (Kamila Kowall) increasingly suggestive outfits whilst participating in charity for just another sexy costume.
Structured by an honorably rigid commitment to the comedy rule of three and incorporating many hysterical horror movie tributes, "The Haunting of Modean's II" is exactly the treat you would expect and want from an All Hallow's Eve in Letterkenny.
10. The Election (Season 2, Episode 2)
Despite being the hicks' unofficial leader, it is difficult to imagine someone like Wayne in a position of authority, yet, that is just what he attempts to achieve when he accepts a nomination against McMurray (Dan Petronijevic) as Letterkenny's Agriculture Hall President, but not without some reluctance. He never has prove his initial hesitate as warranted, however, since Stewart's attack ad for him, including some hilariously uninspired recreations of iconic commercials (i.e. "Whassup!") and an immaturely profane campaign slogan, costs him the election.
Fortunately, it never costs this episode any laughs, for it has some of the finest pop culture parody on Letterkenny, a healthy dash of political commentary, and sees fan favorite McMurray and his wife (Melanie Scrofano) in a moment of hilarious competitiveness.
9. The Letterkenny Leave (Season 4, Episode 5)
While McMurrays can be quite competitive, what they specialize in is awkward, overt sexuality, that is bad enough between the two of them, but if seemingly directed outward, that's when things can get a bit dicey. Such is the case when they throw a hot tub party of which their true motives are put into question, prompting Wayne, Katy, and Daryl to plan a swift exit, while, an oblivious Dan continues to enjoy the jacuzzi along with Gail and Glen, who seem more visibly aware of what this hot tub get-together is (allegedly) a cover for. This uproarious Letterkenny classic puts you directly into Wayne's mindset with a direct threat to your comfort zone.
8. A Fuss At The Golf Course (Season 4, Episode 2)
It is oddly satisfying when Coach (Mark Forward), the bumbling mentor of Letterkenny's hockey team, suffers so much embarrassment, as he calls it, despite all his life's tragedy, but never has he deserved such ridicule more than when he schemed to keep Canada goose droppings off of the local golf course by pouring oil on their eggs to prevent hatching. This puts the McMurrays and the hicks in a much justifiable tizzy, coming to the "Canada Gooses'" rescue without hesitation. The group spends the entirety of their day harassing Coach and his golf buddies over their handling of the goose situation, even their own well-thought out solutions, in this funny sight of good triumphing over manic aggression that also serves as a meaningful message against animal cruelty.
7. Super Soft Birthday (Season 1, Episode 2)
While the pilot of Letterkenny was a perfect way to acquaint audiences with its unique tone, the following episode may be more essential in establishing the characters' true nature. We see Daryl at peak insecurity pleading against his traditional birthday party, the skids enjoying dance sessions outside the dollar store, Wayne defending his title as the toughest guy in Letterkenny, Jonesy (Andrew Herr) and Reilly (Dylan Playfair) auditioning for Canada's The Amazing Race in a post-credits sequence, and the birth of one of the series' best running gags: talk of the Ginger's lewd act with an ostrich ("allegedly").
"Super Soft Birthday" may not even have the series' absolute best party scenes either, in my opinion, but it is a super quotable, relentlessly entertaining must for a Letterkenny watch party.
6. We Don't Fight At Weddings (Season 5, Episode 1)
As the previous episode had made clear, Wayne is never one to back down from the chance of a fight, the one exception being while in attendance at a wedding. However, while attending the nuptials of Dax (Gregory Waters) and Ron (James Daly), the hicks are tempted to break their rule when they fall prey to mockery from a trio of "citiots," but eventually find the perfect way to uphold the rule by having Katy, Bonnie, and Tanis luring the three urban degens into a nearby motel room where Wayne, Daryl, and Dan are waiting, fists clenched.
I applaud this Season 5 opener, also featuring a great soundtrack spot during the climactic fight which hilariously coincides with the grooms' first dance, for an example of a sitcom episode giving you exactly the ending you anticipated.
5. Uncle Eddie's Trust (Season 2, Episode 5)
Few series poke fun at pop culture the way Letterkenny does and the means of which they take a shot at reality television in this particular episode, in which Wayne and Katy try to decide on a way to benefit the community with heir inheritance, is breathlessly funny and original.
The bulk of the episode resembles how entrepreneurs present their business ventures to the hosts of Shark Tank and each side characters' pitch is pretty much identical to certain popular reality series, with some unsubtle jabs at any logical flaws in their concepts and even any controversies they may have faced. "Uncle Eddie's Trust" is a prime example of the series' clever parodic style as well as a fun ode the central casts' colorful personalities.
4. Letterkenny Talent Show (Season 4, Episode 4)
There is even more of that to be found in the Season 4 episode in which Wayne and Katy become judges for a town's own talent competition, hosted by the auctioneer Jim Dickens (Alex McCooeye) whose talking speed puts new meaning to Letterkenny's unequivocally quick dialogue.
Aside from the obvious tribute to America's Got Talent throughout, every featured act serves the dual purpose of paying tribute to characters' essential traits (such as Coach's interruption-prone ballad about his late wife prematurely concluding in a fit of anger) and to an essential cultural institution (most notably Gail's rendition of an adult film that sparks Katy's interest). The performance that takes the cake, however, is Daryl's dance, which begins awkwardly until the rest of the cast joins him onstage for an unusually heartwarming conclusion to a much-expected display of hilarity.
3. Holy Sheet (Season 8, Episode 6)
We have covered Letterkenny's style of parody plentifully, but not so much its incomparably glorious use of double entendres, of which the series' crowning achievement, in my opinion, comes from the eighth and most recent (and, potentially, best) season. The hicks' Mennonite acquaintances Noah (Jonathan Torrens) and Anita Dyck (Sarah Wayne Callies) have a tendency for misleading communication, which, in this instance, leads Wayne, Dan, and Daryl to suspect they want more than just a hand with some chores based on gossip that some Amish have offered outsiders to procreate with their daughters. The persistent and unpredictably funny series of puns and innuendos is so bold and meticulously crafted that you cannot help but wonder if the boys' horrifying suspicions are true.
2. St. Perfect's Day (Season 2, Episode 7)
We also covered at the top of the list Letterkenny's tradition for holiday specials, the best of which, I believe, is the first, which takes place on one eventful St. Patrick's Day. The episode is also one of the few that is told mostly through flashbacks, since the gang has to help fill in the blanks of what took place at the previous night's St. Patty's celebration for Daryl who, despite his friends' assurance of his "legendary" partygoer presence, cannot remember a thing. Each of the hicks take turns recalling the night from their point of view, guaranteeing a more than few boisterous twists and turns that assure this episode's titular claim of perfection is genuine.
1. Day Beers Day (Season 8, Episode 7)
I mentioned how the most recent season of Letterkenny may be its greatest, and my top reason is its finale in which Wayne and Katy's respective romantic arcs come to momentous conclusions. While the bulk of the cast enjoy brews for Day Beers Day (which, technically, makes this a holiday special), Wayne finds closure with cheating his ex (Magalie Lépine Blondeau), who also informs him that Katy's current trip to comfort her hungover boyfriend Dierks (Tyler Hynes) is doomed based on signs of infidelity.
The rare sight of character favorites simply enjoying each other's time together was enjoyable, when merriment's transition into an urgent collective effort to come to Katy's aid is the most satisfying episode or season ender yet, showing how much these characters do care for each other, making one proud to be a fan of this weird little show.
What do you think? From your point of view, is my personal ranking of the best Letterkenny episodes a Texas-sized ten-four or a hard no? Let us know in the comments and be sure to check back for additional information and updates on this modern Canadian classic, as well as even more of our own rankings related to your favorite movies and TV shows, here on CinemaBlend. Yew!
This poll is no longer available.
Your Daily Blend of Entertainment News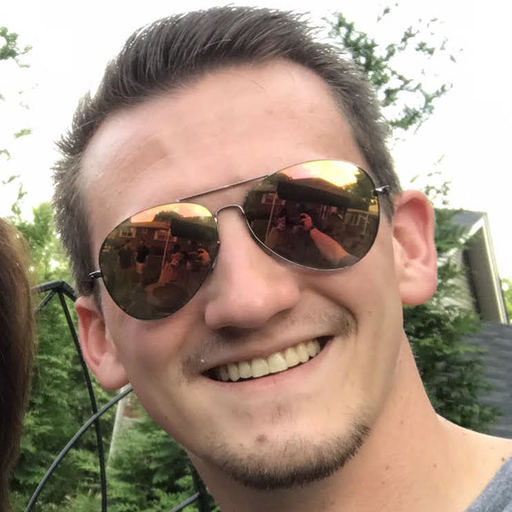 Jason has been writing since he was able to pick up a washable marker, with which he wrote his debut illustrated children's story, later transitioning to a short-lived comic book series and (very) amateur filmmaking before finally settling on pursuing a career in writing about movies in lieu of making them. Look for his name in almost any article about Batman.