Why The Amazing Race Fans Are Going To Have To Wait Even Longer For Season 32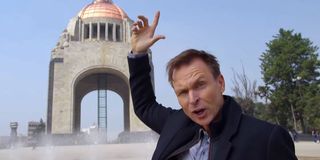 The Amazing Race Season 32 is starting to feel a little bit like the mythical unicorn that we hear about often but have not seen in real life. Now, fans of the CBS competition series are going to have to wait even longer for Season 32 and it's thanks to decisions the network has made in the wake of the current global health crisis.
When The Amazing Race Season 32 Was Supposed To Air
So, basically The Amazing Race Season 32 actually filmed a long time ago—almost two years ago in fact! Typically the way Race works is that the series films well in advance and can be plugged into CBS' schedule whenever. Over time we've seen fall, winter and summer premieres for the series, so it's not that unusual for The Amazing Race to get shifted around a bit in the schedule.
What is unusual is how many times this current season has been shifted. Originally expected to air last fall, there was some talk CBS would shift back to two seasons of Amazing Race last year and that Season 32 would air in the fall of the 2019-2020 TV season after airing Season 31 during the summer of that year. That didn't happen.
Instead, the series was shifted to the spring. Longtime host Phil Keoghan even made the announcement The Amazing Race would premiere on May 30th. That wouldn't happen either. Clearly, now we're in the middle of summer and nary hide nor hair of Season 32 has been seen. This is because when the coronavirus became more of a longterm thing in places such as Los Angeles, some of the networks started scrambling to see what they could get together for the fall.
Thus, The Amazing Race shifted back into fall once more. However, this time it will air during the fall 2020-2021 TV season on CBS. Interestingly, CBS released a statement noting it is "hopeful" that production will kickstart soon and that most of the regular fall programming should be on the schedule at its regular time. So, theoretically The Amazing Race could have aired this summer and possibly even seen higher ratings than usual given more people are spending time at home.
Wait, I Thought The Amazing Race Had To Halt Production?
If you can remember a recent headline in which The Amazing Race had to halt production, you aren't hallucinating. This really happened when productions halted across the world due to the current global health crisis. However, what you saw was Season 33 of The Amazing Race halting production. As noted prior, Season 32 of The Amazing Race already filmed some time ago and is locked, loaded and ready to roll whenever CBS is.
Per CBS' release of its fall schedule "whenever CBS is" should be on Wednesdays at 9 p.m. ET starting this fall. It will be preceded by Survivor and followed by SEAL Team, which is an interesting strategy to me. I wonder how much crossover in audience there is between the two reality shows? (Anecdotally, my husband watches both, but I prefer Race.)
So, What Is Going On With Fall TV 2020?
Well, a few things. First and foremost, when it comes to The Amazing Race, that show may face more challenges than others when it comes time to kickstart filming on Season 33 once more. There are options. Back in the day, The Amazing Race did a family-geared season that incorporated only domestic travel, so if there are global travel restrictions, that could be one type of option for the show.
As for network TV as a whole, that's a lot more of a question mark. Some networks are pushing off programming until the winter while others are hopeful shows will be back in production at the usual time with few snafus. CGI is even being considered for close-up scenes like sex scenes. (I'm not joking.)
Most recently, an announcement from Los Angeles Mayor Eric Garcetti stated that both movies and TV programs will be able to go back into production starting late this week. A follow-up from Variety reports that a lot of TV productions are expected to get back in the studio in July or in August by the latest, so the TV season may look more normal than we might guess. We'll have to wait and see how it all pans out, but in the meantime, are y'all missing The Amazing Race as much as I am?
This poll is no longer available.
Your Daily Blend of Entertainment News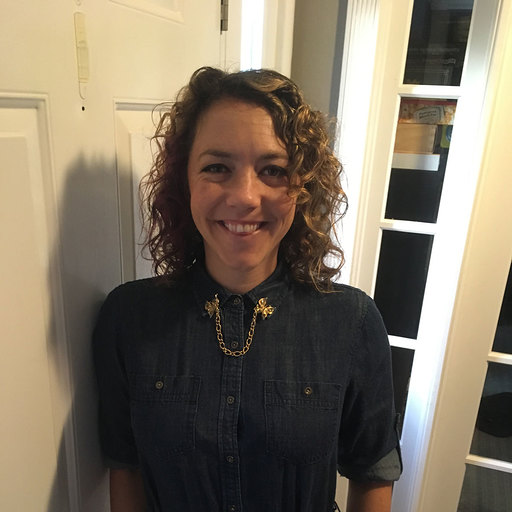 Reality TV fan with a pinch of Disney fairy dust thrown in. Theme park junkie. If you've created a rom-com I've probably watched it.