Jared Padalecki's Walker Reboot: 6 Quick Things We Know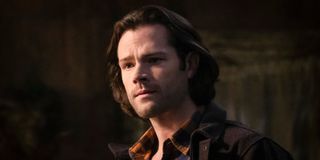 Production on many TV shows is finally back up and running after the extended delay which has kept several series off of our television screens according to the previously planned schedule. With that, we're getting some additional details about the brand new shows which are set to populate our screens soon, and one such series is Jared Padalecki's Walker, Texas Ranger reboot, Walker, for The CW.
The former star of Supernatural surprised fans everywhere when it was announced early this year that his next project was going to be a new version of Walker, Texas Ranger. The original show starred legendary tough guy Chuck Norris as, you guessed it, a Texas Ranger whose job was to suss out bad guys and help keep the peace. That series lasted for eight full seasons, from 1993 through 2001, and helped make Norris a hit on the small screen. Now, though, the show is coming back in a new form, and we've got the answers to six quick things we know about Walker right here!
Walker Is Set To Premiere Soon
Great! Now, I know you want to know just how soon Jared Padalecki's Walker will hit the small screen, and you're in absolute luck here, because the show is scheduled to premiere in early 2021. We can all get a good look at Padalecki as he fills Chuck Norris' shoes on Thursday, January 21, when Walker begins his new adventures at 8 p.m. EST on The CW.
Production On Walker Should Have Already Begun
When Walker was announced back in mid-January, the show was given a straight to series order and actually skipped right past the pilot stage. This could have meant that it would have started filming over the summer, but as we know now, that was unlikely to happen under current circumstances. Mostly, this is because star Jared Padalecki and his friends at Supernatural weren't able to finish their big finale season on time, and had to reconvene this fall to wrap up Season 15.
Luckily, according to the Statesman, Walker filming was set to begin during the week of October 19 and continue at least through April of 2021. Meaning that there should be plenty of episodes ready to go by the time Walker premieres.
Walker Will Film In Texas
Now that we know when Walker will film, let's talk about where production will take place. Obviously, the idea of the series is deeply rooted in Texas. While Jared Padalecki spent over a decade filming Supernatural in Canada, fans of the original show who plan to check out this new telling will be glad to hear that Walker will be produced in Texas. The Statesman also notes that over half of filming will take place in and around Austin, Texas, specifically, and that workers from the area will be included in the crew.
The Cast Of Walker Is Stacked With Recognizable Faces
One of the things we know the most about with regards to Walker is who will be starring and recurring in the show. Since it was announced, hardly a week goes by without an update on casting information for the new series, and there are a ton of recognizable faces involved in the project for fans to tune in and watch. Here's how most of the cast list shakes out right now:
Jared Padalecki as Cordell Walker
Coby Bell as Captain Larry James
Lindsey Morgan as Micki Ramirez
Keegan Allen as Liam Walker
Mitch Pileggi as Bonham Walker
Molly Hagen as Abeline Walker
Genevieve Padalecki as Emily Walker
Violet Brinson as Stella Walker
Kale Culley as Arlo Walker
Alex Landi as Bret
Odette Annable as Geri
Among the many names appearing in Walker, we have Mitch Pileggi (a.k.a Skinner from The X-Files, who also had an important role on Supernatural in Seasons 4 and 6) as Cordell's father, Coby Bell (Burn Notice, The Gifted) taking on the role of his boss, and Keegan Allen (Pretty Little Liars) as his brother. Viewers will know Genevieve Padalecki for her time playing Ruby on Supernatural (she's also Jared Padalecki's real life wife), and she's tasked with playing Cordell's late wife. Helping to round out the cast are Lindsey Morgan (The 100) as Cordell's partner, Alex Landi (Grey's Anatomy) as Liam's fiancé, and Odette Annable (Supergirl) as an old friend of Cordell's.
Walker Is Not A Continuation Of Walker, Texas Ranger
According to The CW, Walker is a "reimagining" of Walker, Texas Ranger, so we will not be getting Jared Padalecki as the son or grandson of Chuck Norris' character from the original series. In fact, with the exception of Padalecki playing a new version of Cordell Walker (who Norris played in the first show), Walker will feature all new characters, and a lot more familial connections for everyone's favorite Texas Ranger.
Walker Will Take The Original Story In A New Direction
Seeing as how Walker isn't going to follow the exact same story as the 1990s favorite, which was a procedural that followed the Rangers as they caught a wide variety of bad guys who'd done bad things, you can expect the new drama to take that basic premise and add some of its own flavor. Jared Padalecki will play Cordell Walker, but this time around, he's a widowed father of two who's just returned home after being away on an undercover mission for two years. Walker will soon "discover there's harder work to be done at home," and here's what else The CW had to say about the series:
Walker will premiere on The CW on Thursday, January 21, at 8 p.m. EST, for more on what's coming to the small screen, check out our winter / spring 2021 premiere schedule!
Bachelor Nation, Gilmore Girl; will Vulcan nerve pinch pretty much anyone if prompted with cheese...Yes, even Jamie Fraser.
Your Daily Blend of Entertainment News
Thank you for signing up to CinemaBlend. You will receive a verification email shortly.
There was a problem. Please refresh the page and try again.