Vikings Creator Talks Deaths From Some 'Favorite Characters' In Final Season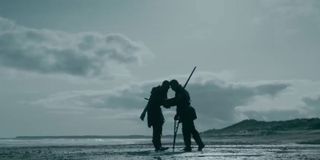 It's hard to believe we are just a few days away from History's Vikings dropping its final episodes, this time on Amazon before its cable run. Season 6, Part 1 aired nearly a year ago, with the final episode coming in February of this year, which feels really long ago now. At the time, creator Michael Hirst and co. envisioned the final season as a two-parter with 20 episodes, and that's what we'll be getting, albeit some time later. Although the creator is now promising the deaths of some of our "favorite characters."
Ahead of the release of the final episodes on December 30, Michael Hirst touched base with Gamespot about the show's final season. Of course, he was asked about the emotional impact of the finale and what deaths to expect in the final episodes. Unfortunately, though unsurprisingly, it looks like we'll be losing more than just one big character as the show concludes.
I mean, if you've been keeping tabs on Vikings at all through its cable run and its historical shift to Amazon for its final season, you should know deaths are a fact of life for the characters and it's no surprise more of those deaths are coming. In fact -- and spoilers-- it really seemed as if Part 1 of Season 6 closed with the death of Alexander Ludwig's Bjorn character. It was only some months later that fans were privy to some clips from the upcoming closer that showed he will still be alive in the new episodes… at least for a little while.
Meanwhile, there's a lot that still needs to be resolved and typically on Vikings that means death is imminent. For example, we know that Hvitserk and Ivar are in some ways foils for one another and Hvitserk believes they are tied, for better or for worse. Ivar has also been secretly operating behind Oleg's back, so that won't end well for one of them. At some point, the friction between Ubbe and Othere/Kjetill over whatever happened to Floki is going to need to come to a head, as well.
Oh yeah, and things probably won't end well for both Queen Gunnhild and Bjorn's new wife Ingrid. Death is always imminent on this show, and should be doubly so as it approaches its end. After all, Vikings should not fear death. Michael Hirst went on to tell the outlet the "conclusion" of the series was really important and he wanted to make sure the way the show went out did each of the major characters justice.
Hopefully, this will mean peace for characters from Torvi to Bjorn, whether in this life or the next. We'll find out soon enough. Vikings will hit Amazon on December 30 as part of that streaming services's December lineup. This time, we won't have to speculate from week to week. In fact, we'll be able to binge-watch to our heart's content. Then, of course, a spinoff is on the way!
Amazing Race & Top Chef superfan with a pinch of Disney fairy dust thrown in. If you've created a rom-com I've probably watched it.
Your Daily Blend of Entertainment News
Thank you for signing up to CinemaBlend. You will receive a verification email shortly.
There was a problem. Please refresh the page and try again.