Lily James Is Playing Pamela Anderson In A Series Opposite Sebastian Stan, And The Internet Has Thoughts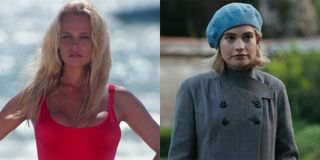 While Lily James has made a name for herself thanks to starring in a lot of projects requiring period wardrobes, the actress has landed a very different role coming up. In fact, she's expected to play Baywatch actress Pamela Anderson in an upcoming Hulu miniseries based around Anderson and her former lover, Mötley Crüe drummer Tommy Lee, who will be played by Marvel's Sebastian Stan. The only problem? Fans don't really seem to get her casting, though there are some open minds.
In particular, the Internet had a lot of thoughts about Lily James' casting as the news was announced. Some fans on social commented about the "bizarre" nature of the casting, though some people do seem open to what the oddball casting choice might entail, as one person noted on Twitter:
If, err, certain assets are the question, I don't honestly think that will be a problem. We've seen Shameless' Emmy Rossum take on the role of the busty Angelyne for the upcoming miniseries of the same name with no issue in her look whatsoever. However, some are calling Lily James playing the bleached and tanned Pam Anderson a "stylist's challenge."
Interestingly, it seems some fans have really thought this casting through and have their own ideas regarding who should and shouldn't be allowed to play Pamela Anderson on the screen. In fact, multiple fans specifically think Margot Robbie would be a better fit for the gig, with one noting, "Anyone call Margot Robbie?" Well, I mean, Margot Robbie seems pretty busy, which may be part of the problem with thinking of her for a Hulu gig, but this didn't stop another said on Twitter:
Speaking of alternate casting for the Hulu project, I'm seriously really invested in another Twitter user's idea, which is to take two Hollywood stars who are already entangled and let them play out Tommy Lee and Pamela Anderson's story.
The good news is that Lily James does have myriad fans out there who think she is a "great actress" and can't wait for the Cinderella and Rebecca actress to bring the American Baywatch star to life, with one championing her in a tweet.
The biopic on Hulu is tentatively rolling with the title Pam & Tommy and will follow Lily James and Sebastian Stan exploring the infamous relationship between Pamela Anderson and Tommy Lee. The two were a high-profile couple in the '90s and made a lot of headlines, thanks to famously marrying after only dating each other for four days. They were only married for three years, but in that time they managed to have two kids and even have a sex tape stolen and widely disseminated so there's a lot of directions the Hulu project could go in. Anderson later went on to have several other high-profile romances, including marrying Kid Rock. (A marriage Sacha Baron Cohen later said his movie Borat was responsible for breaking up.) Her most recent fourth marriage to Jon Peters ended in September of 2020.
As for Lily James playing Pamela Anderson, the actress has mostly avoided controversy outside of a romantic jaunt with her married co-star Dominic West a few months back. Whether or not she'll make a good Pamela Anderson Lee remains to be seen, but we'll continue to keep you updated as the project comes together over at Hulu.
Your Daily Blend of Entertainment News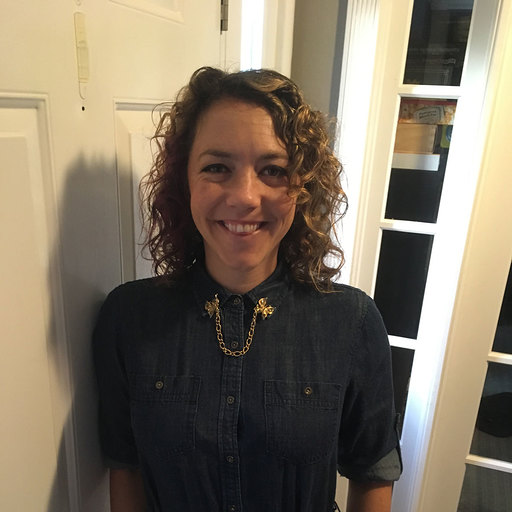 Reality TV fan with a pinch of Disney fairy dust thrown in. Theme park junkie. If you've created a rom-com I've probably watched it.