Nathan Fillion's The Rookie Has Another Castle Reunion In Season 3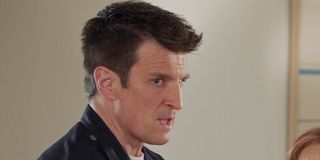 Nathan Fillion's The Rookie has been a haven in the past for former Castle actors looking to reunite with the actor on-screen, and it looks like that will happening again soon. The ABC series will welcome actress Toks Olagundoye to the cast in Season 3 for a role that will require appearances in multiple episodes. It sounds like Olagundoye's character will "school" Fillion's Nolan, but can the old officer learn some new tricks?
Toks Olagundoye will play Fiona Ryan, a professor of an Ethics and Criminal Justice class that Nolan will be enrolled in. TVLine reported that Olagundoye's character would play into John Nolan's wish to become a training officer, though he'll soon find out the journey to do so is harder than he expected. Olagundoye is expected to make her first appearance on The Rookie in the episode "Revelations," which airs Sunday, February 21.
Castle fans may remember Toks Olagundoye from the final season of Castle, where she played Hayley Shipton. In that series, she played a British agent who knew Castle through his father during the period where he lost time. This is certainly a different role for her this time around, and maybe one where she can have a different dynamic with former and soon-to-be current co-star Nathan Fillion.
As previously mentioned, The Rookie has been a place for many Castle reunions in the past, with past co-stars like Jon Huertas, Annie Wersching, and Seamus Dever all getting back together with Nathan Fillion. This reunion will be extra special for Toks Olagundoye, as it will also be a reunion with The Rookie's current showrunner Alexi Hawley. Hawley was acting as a co-showrunner for Castle when Olagundoye appeared in the final season.
While it's unknown how successful John Nolan will be in his journey to become a training officer, one can't help but wonder how his success will change the show for better or worse. After all, the series is called The Rookie, and Nolan has worked under a couple of training officers throughout the 3 seasons so far. I guess in some regard, it was only inevitable he'd try to become a training officer himself, though given the fact that we're already hearing this training program is more difficult than he thought it would be, perhaps I shouldn't be assuming he's going to go through this program and succeed.
The Rookie has been on a short break over at ABC, but new episodes are slated to kick-off Sunday, February 14 at 10 p.m. ET. As the season continues, be sure to check in with CinemaBlend for more updates on John Nolan's quest to become a training officer, as well as the odds that The Rookie and other primetime dramas could be headed for another production shutdown.
Your Daily Blend of Entertainment News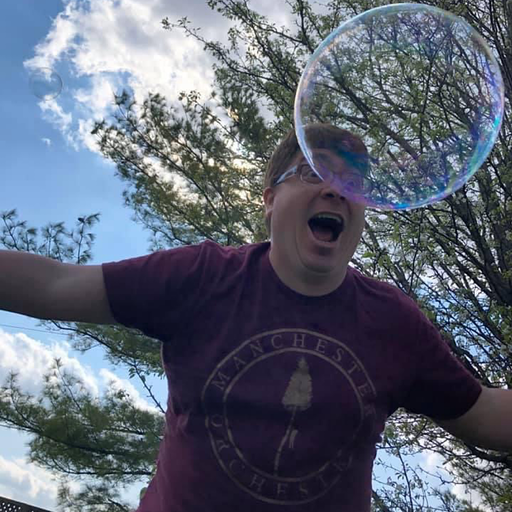 I like good television but also reality television. His day largely consists of balancing his workload between reporting on the latest and greatest news in Star Trek and other sci-fi, as well as 90 Day Fiancé, WWE, Big Brother, and more.