Star Trek: Picard Season 2 Dealing With Setback As Patrick Stewart Super Bowl Ad Launches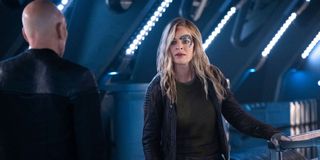 This time last year, fans were just cozying up with a blanket and the first season of Star Trek: Picard on CBS All Access. Streaming shows are on less of a stringent schedule than network shows, but after getting renewed for Season 2, in a normal year, one would assume the show would be coming back sooner rather than later. Unfortunately, due to that pesky culprit Covid, things are a whole lot more complicated in 2021, as there are changes even happening with Paramount's big streaming service at this time.
Given the fitting but still emotional ending of Picard Season 1, I think many fans have been champing at the bit to dive into new episodes. Unfortunately, the showrunner on Star Trek: Picard, Alex Kurtzman, was interviewed about all things Star Trek and didn't have the happiest of news. Kurzman is heavily involved with the franchise and admitted that Picard isn't the only upcoming Star Trek project that is seeing delays and setbacks, though it is Star Trek: Picard by far that has dealt with the biggest issues.
Speaking with CinemaBlend's sister site SFX Magazine, Alex Kurtzman confirmed that Picard should have at least been in production at this point. The bad news? We won't be getting Season 2 anywhere close to a year out from when we got Season 1. The good news? The show does seem to be finally getting off of the ground for Season 2 and it's happening just in time for CBS All Access to become Paramount+.
In addition, Alex Kurtzman also shared a tidbit about filming that I find intriguing, particularly given that this is how Hallmark holiday movie productions were filming earlier this year. Kurtzman says the Star Trek: Picard cast is using the pods method to make sure that if Covid reaches set it won't infect the entire cast so that things can keep moving even if there are further setbacks. He revealed in the interview:
Star Trek: Picard wasn't the only sci-fi streaming show to see major delays over the past few months, as Seth McFarlane's The Orville dealt with similar discourse to this for a few months. Ultimately the show went back in December, but then was dealt another setback in January when some Disney-owned shows halted return to production after the holidays. It's been a journey for a lot of TV shows dealing with different challenges over the past year for sure.
On the bright side, some shows have already been able to get back to work, whether via the now-popular "pod" method or other safety rigors and restrictions on the sets. Paramount even recently got some of the gang together for a big Paramount+ Super Bowl LV ad starring Patrick Stewart, so if you haven't caught that ahead of the big game, go ahead and give it a perusal now.
The times and the streaming networks, they are a-changin.' We may not be getting new Star Trek on Paramount for a while, but the new service is expected to launch on March 4. In addition, there are plenty of programs still set to premiere this winter, and you can check 'em all out in full with CinemaBlend's TV premiere schedule.
Your Daily Blend of Entertainment News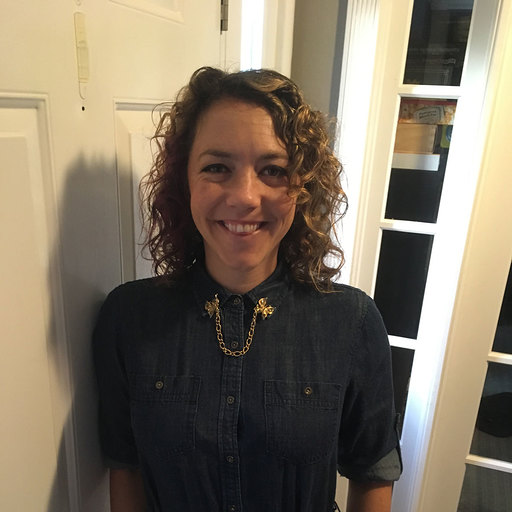 Reality TV fan with a pinch of Disney fairy dust thrown in. Theme park junkie. If you've created a rom-com I've probably watched it.