Wheel Of Fortune's Pat Sajak Made A Hilarious Bonus Round Mistake For The First Time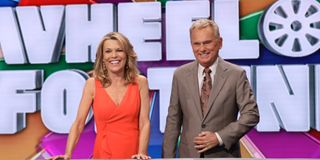 Known as "America's game show," Wheel of Fortune first debuted in 1975, and Pat Sajak has been in the host seat since 1983. He even became the longest-running host of any game show during the 2018-19 season, which marked his 36th season of Wheel of Fortune. Being on the show for so long, some things just come naturally to him, but even legendary hosts have their flubs once in a while.
Usually during the Bonus Round of Wheel of Fortune, a contestant must solve a small puzzle with a limited supply of letters, with the standard "R-S-T-L-N-E" lineup bolstered by the contestant's picks for three additional consonants and one vowel. Most people who have seen the show even a handful of times in its modern iteration can figure it out. But after one contestant spun the wheel for the grand prize envelope during the Bonus Round of a recent episode, Pat Sajak amusingly got a little too excited and opened the envelope before the puzzle even started, only realizing his mistake after the fact! Check out the clip below!
You gotta love how well Pat Sajak took his own faux pas in stride, rather than trying to play off what happened. I mean, he couldn't have realistically done that, but still, better to smile and go with the flow. Sajak later reflected on the moment after Vanna White bemusedly commented that she'd never seen him make that mistake before. Here's how Sajak responded:
This isn't the first time recently that Pat Sajak has made headlines for going hilariously off-book on the long-running game show. During Thanksgiving week last year, Sajak almost got into it with a contestant (not really) when the latter was answering a puzzle that tasked him with naming four objects preceded by the word "kitchen." After answering it all correctly, the contestant asked about the normalcy of the phrase "kitchen oven," since most people just say "oven." Sajak loudly wondered where else an oven would be and the contestant relented, but also implied that "kitchen oven" just didn't belong. Sajak apologized for his mini tirade, but it was still pretty funny.
Wheel of Fortune is currently airing a Celebrity edition on ABC primetime, following in the footsteps of The Price Is Right, Family Feud, and Let's Make A Deal. The series follows mostly the same format as the original, but the celebrities are competing to win money for charities that they've chosen. Celebrity guests have included Leslie Jones, Chandra Wilson, Tony Hawk, Jennie Garth, Patton Oswalt and more.
Pat Sajak has been doing this show longer than a lot of us have been alive, and sometimes when you have a habit of doing something for so long, it becomes second nature. But not everything can come easy. We won't know for sure how much longer Sajak will be doing Wheel of Fortune, but it's nice to know that even he can have days where he messes up, while still keeping it fresh. Between the contestants hilariously guessing the wrong answers to him or Vanna, a day on Wheel of Fortune is never the same and can always be one for the books.
Your Daily Blend of Entertainment News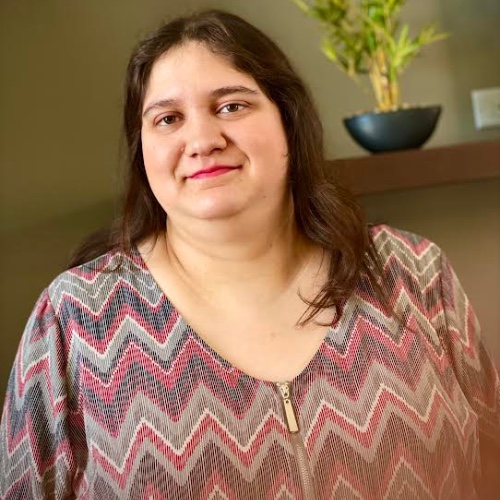 Passionate writer. Obsessed with anything and everything entertainment, specifically movies and television. Can get easily attached to fictional characters.