Miranda Cosgrove's iCarly Revival Made A Big Change Behind The Scenes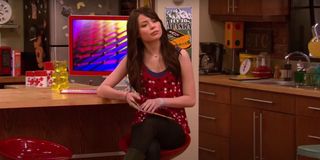 (Image credit: Nickelodeon)
The news of an iCarly revival series brought with it a swift round of nostalgia for Nickelodeon's good old days. But, will the new iteration still hold the magic that the show once possessed? With the revelation of a big change behind the scenes of the revival, early bets are that we may be in for something different.
Deadline reported that executive producer and co-showrunner Jay Kogen has resigned from his roles in the iCarly revival. The departure comes as a surprise, considering we just learned that Kogen signed on at the end of 2020. Sources told Deadline that the reason for Kogen's sudden exit is a direct result of "creative differences" between Kogen and star Miranda Cosgrove.
In December, TVLine revealed that an iCarly revival was ordered by Paramount+ and that most of the original actors would be returning. This includes Miranda Cosgrove as the titular character, with her on screen older brother, Jerry Trainor, and co-star best friend, Nathan Kress. But, oddly enough, no Jennette McCurdy as Carly's angry but lovable best friend Sam. And now, no Jay Kogen.
Jay Kogen has a storied writer's background in more mature shows, such as The Simpsons, Fraiser and Everybody Loves Raymond. It is possible this experience just didn't mesh well with reviving one of the most celebrated early-2000s kid shows of all time.
Of course, the only hope for success with these nostalgic revival series is to translate the same love to a newer, younger audience. Fuller House had spectacular success reviving the beloved 1990s sitcom, going on to produce five seasons on Netflix. The only problem is that not many revivals are praised for surpassing the original's greatness.
iCarly is regarded as being practically prescient of the Youtuber era, as it saw its young characters navigate a "webcast." They predate the variety of PewDiePies and Jenna Marbles that we have come to know in real time. But, Jay Kogen's departure as executive producer and co-showrunner is indicative that the iCarly revival needs or wants to go in a different direction than its predecessor.
One can only speculate that the iCarly revival will see Carly and the gang mentoring a modern YouTube channel or pursuing one of their own. It's hard to imagine Carly learning the in's and outs of the makeup tutorial world or finding out about ASMR or food bingeing videos. Still, as with the news of a Sex in the City revival, the most intriguing potential concept behind these revivals is seeing what a trailblazer figure from a different era thinks about the constantly moving cultural pieces of modern society, and how they fit into it.
Then again, the iCarly revival might just be seeking to give a younger generation something sweet and silly in an uncertain time. iHope.
Your Daily Blend of Entertainment News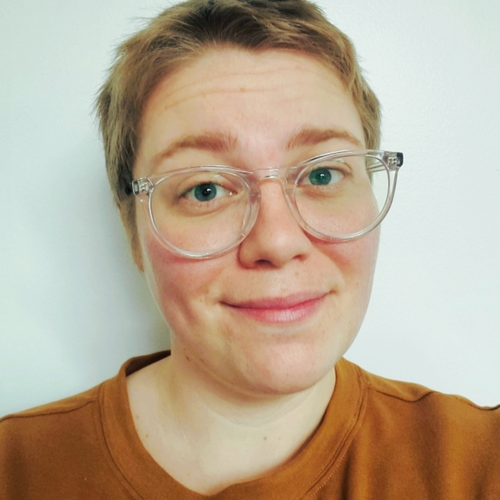 Movies and TV News Writer
Freelance writer. Favs: film history, reality TV, astronomy, French fries.