One Real Housewives Of Orange County Alum Claims They've Been Dropped From Upcoming Spinoff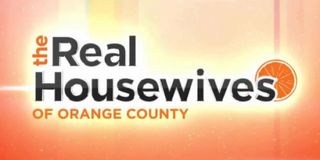 Like some trippy inversion of Christopher Walken's "We want more cowbell," legions of Bravo fans have been saying for quite some time, "We want more Real Housewives!" Well, they got their wish – somewhat. Peacock confirmed that there is going to be a Real Housewives crossover special, featuring multiple women from multiple cities for a tropical vacation. But according to one former Real Housewives of Orange County star, she's been dropped from the highly anticipated spinoff.
There have been no official confirmations regarding which housewives are set for the spinoff. All we know at this point is that the special is set to air later this year. Yet Vicki Gunvalson, who was known as "the OG of the OC" before her exit from the Real Housewives last year, claims that Bravo cut her from the spinoff shortlist without any clear explanation as to why.
On March 19, Vicki Gunvalson's former Real Housewives of Orange County co-star Tamra Judge supposedly asked her fans on Instagram if they thought it was "bullshit" that Gunvalson wasn't part of the spinoff. Gunvalson herself chimed in on her own Instagram stories:
As one of the original members of the Real Housewives of Orange County, Vicki Gunvalson was the longest running star of the entire franchise. She claimed on her "Whooping It Up" podcast that she was allegedly fired after Season 13 because her pay was getting "expensive" and Bravo wanted "younger blood." At the time, the perception by a lot of fans was that Gunvalson was getting too big for her britches, as my mother would say. Many fans will recall her last reunion special where she said the Real Housewives of Orange County was "my show."
It seems rather dubious that Vicki Gunvalson would be asked to join the Real Housewives spinoff, given the bad blood between the network and the Orange County insurance executive. Not to mention, Gunvalson and Tamra Judge continue to throw jabs at what they perceive is a "boring" new cast. But the tension surrounding Gunvalson and the Real Housewives might be precisely why Bravo would have brought her on – she is certainly not shy about speaking her mind and helping the drama along.
The Real Housewives spinoff, however, seems to be billed as something more laid back (filming in Turks and Caicos, drinking and fun, etc.). Fans just want to see how the housewives interact together outside of Andy Cohen's Playhouse. I'm not sure they necessarily want to see Vicki Gunvalson try to start off interdimensional Real Housewives drama with the likes of Cynthia Bailey or Teresa Giudice... well maybe.
My draft picks for this Real Housewives spinoff is simple: I want Lisa Rinna, Erika Jayne, Kandi Burgess, Kenya Moore, Heather Gay, and all current and former stars of New York, at the very least. We'll see how it all shakes out.
Freelance writer. Favs: film history, reality TV, astronomy, French fries.
Your Daily Blend of Entertainment News
Thank you for signing up to CinemaBlend. You will receive a verification email shortly.
There was a problem. Please refresh the page and try again.