A Mafia Fugitive-Turned-YouTube Star Was Just Caught Thanks To Videos -- But It's More Complicated Than It Seems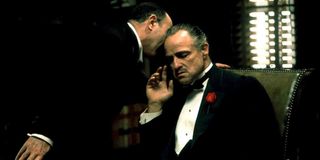 In possibly one of the oddest headlines you'll read today, YouTube cooking content aided Italian police officers in the arrest of a notorious mafia fugitive who had been on the run for seven years. The fugitive in question had been living a quiet life in the Dominican Republic for the past five years and had been laying low. Even though he took precautions, Marc Feren Claude Biart was arrested for his alleged crimes after his cooking videos on YouTube tipped off police to his whereabouts.
You would think if you were on the run for alleged mafia-related crimes, you'd stay away from any form of social media – but everybody's gotta eat! According to NBC News, Marc Feren Claude Biart unintentionally tipped off police by posting cooking videos on his and his wife's YouTube channel.
He was apparently found through his wife's YouTube activity, which means she was probably interacting with the account. Investigators already knew Biart had a love of cooking, so they put the information together and figured out Biart was the individual behind the cooking shows.
If your first thought is, "Wow, that's dumb," it's actually a little more complicated than it seems. It's not like Biart plastered his face all over YouTube. He did keep his face out of the frame at all times and never used his full real name - he even simply went by "Marc" to locals where he was living in the Dominican Republic and gave the Italian community there a wide berth. What did give Biart away, though, was his body tattoos that could be seen displayed in the cooking videos.
Dad, if you're reading this, maybe you were right about the downsides of all my tattoos. In my defense though, I'm not in a crime family nor will I be joining the mafia (at least, not anytime soon). I personally wouldn't normally discourage anyone from getting a tattoo, but after hearing Marc Feren Claude Biart's story, maybe hold off on the ink if you're ever planning on going on the run.
The crime that Marc Feren Claude Biart is said to have committed was trafficking drugs from The Netherlands to Italy. He is supposedly a part of the 'Ndrangheta crime syndicate, which is apparently the most feared and powerful crime family in Europe.
With Marc Feren Claude Biart thought to belong to such a notorious crime syndicate, it's no wonder why the Italian police never stopped looking for him. In fact, Biart's arrest is a part of an international initiative led by Interpol and many of Europe's police forces named after the crime syndicate Biart allegedly belongs to, called Interpol Cooperation Against 'Ndrangheta.
While it may be a funny headline and a wacky way to get caught, it's important to realize that there can be serious crime everywhere. This is one thing that the initiative behind Marc Feren Claude Biart's arrest and the Italian authorities hope arrests like this bring awareness about: mafia activity has a world-wide reach and should not be taken lightly.