The Masked Singer's Black Swan Could Be A Major Disney Channel Star, But Which One?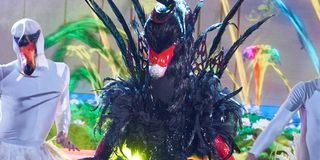 Warning! The following contains spoilers for The Masked Singer Season 5's Group B Finals. Read at your own risk!
The Masked Singer Season 5 has been more of a challenge than past seasons when it comes to guessing identities, though viewers have been able to put their heads together and accurately peg a few contestants prior to their unmasking. Up until the latest episode, I assumed this was the case for Black Swan, who many believe is popular singer JoJo Levesque. This latest episode caused me to throw out that theory, however, and I now believe the contestant's identity is one of three former Disney Channel stars.
Unfortunately, I'm torn as to whether Black Swan is Selena Gomez, Demi Lovato, or Madison Pettis. All women are talented singers, so the vocal guesses aren't going to do much on that front. It's also worth noting that a lot of key clues revealed in tonight's episode can point to all three women, which has made the decision even harder to make. Whittling down which it may be is the equivalent of guessing The Bulldog was Nick Cannon only moments after seeing his performance, because who the hell saw that coming?
The clue that really put me on the trail was the purple dinosaur cloud, which immediately made me think of Barney & Friends. All three women were on the children's program in their youth, so that's a bit of a dead end when it comes to picking one out of the three. The same is true for the "Montana" clue, which the panel believed was a reference to Hannah Montana. All three women have a friendship with Miley Cyrus, though it is worth noting Selena Gomez and Madison Pettis actually guest-starred on the series a number of times.
Then there's the first clue package, which teased a connection between Black Swan and White Swan. For those that don't remember, Season 3's White Swan was Bella Thorne, who was also a Disney Channel star at one time. Again, Thorne has a documented public life and friendship with all three women, so one can see the predicament here.
With all that being said, there is one contestant I'm leaning on a bit harder out of the three, mainly because of the singing. If Black Swan were Selena Gomez or Demi Lovato, their fans would've called them out already. Madison Pettis, on the other hand, isn't a nationally known pop star with songs on the radio, even if she has shown a solid singing voice in past projects.
So, while it could come back to bite me, I'm going to make my official guess Madison Pettis for now, but acknowledge that it could be either Selena Gomez or Demi Lovato. Of course, with the internet leaning heavily off any of those guesses, I'm still a bit wary, but after the latest episode of The Masked Singer, I feel good about this.
Of the three possibilities given above, who do you think is the Black Swan on The Masked Singer? Sound off in our poll, and continue to tune into the hit singing series Wednesdays on Fox at 8:00 p.m. ET.
This poll is no longer available.
Your Daily Blend of Entertainment News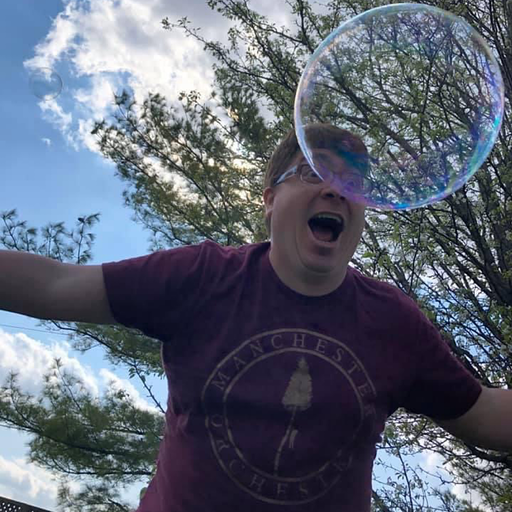 Mick contains multitudes and balances his time reporting on big happenings in the world of Star Trek, the WWE, reality television, and other sci-fi shows.