Dave Bautista's My Spy And 4 Other Movies Pairing Action Stars With Kids (And Where To Stream Them)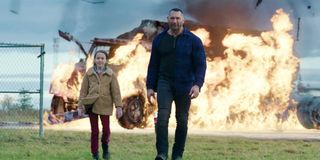 After what seems like an eternity, Dave Bautista's family-friendly action thriller My Spy finally dropped on Amazon Prime in the June 2020, giving many of the wrestler-turned-actor's fans the opportunity to see the Marvel star join the ranks of names like Arnold Schwarzenegger, Dwayne "The Rock" Johnson, and countless others.
There has to be some kind of clause in action stars' contracts that make them obligated to make at least one of these films (The Rock had made at least three at this point) where they have to solve a crime (and the day) with the help of pint-sized backup. Nevertheless, if you recently watched My Spy and want to see other movies with a similar setup, then you are in the right place as I have come up with a list of the best offerings from that very specific genre, and best of all, they're all streaming right now.
My Spy (Amazon)
Former WWE champion and current champion of our hearts thanks to films like Guardians of the Galaxy Dave Bautista's latest offering was supposed to hit theaters in the spring of 2020, but theatrical run was called off around the time the Coronavirus pandemic closed theaters around the world. In the movie, Bautista's CIA agent JJ is forced to partner up with Sophie (Chloe Coleman) after the 9-year-old blackmails him into training her to fit in with kids from her school. Coleman is phenomenal in the role, by the way, and brings a lot of talent and charisma despite being so young.
Stream it on Amazon.
My Spy hits all of the tropes made famous by classic movies of the same genre like Kindergarten Cop, which isn't a bad thing. And despite the "paint by numbers" plot of the movie, the pairing of Dave Bautista and Chloe Coleman makes for quite a formidable duo with each actor bringing something different to the table.
Stream it on Amazon.
Kindergarten Cop (Starz)
There probably wouldn't be a very specific action movie sub-genre if it weren't for the classic Kindergarten Cop. Directed by the legendary Ivan Reitman and starring none other than Arnold Schwarzenegger, this 1990 action comedy sees the man who became famous for roles in The Terminator and Conan The Barbarian going undercover as a kindergarten teacher to locate the drug dealer father of one of the students.
This movie is straight-up ridiculous in every way, which is probably why it made bank at the box office ($202 million worldwide) and remains a fixture on cable 30 years after it was released. With a balance of comedic gold like "It's not a tumor" and the some pretty impressive action for a family movie, Kindergarten Cop packs quite a punch. And with it streaming on Starz right now, there's never been a better time to revisit this timeless pairing of an action star with classroom full of kindergarteners.
Stream it on Starz.
Mr. Nanny (HBO Max)
Before Dwayne "The Rock" Johnson and Dave "Batista" Bautista became attached to some of the most successful film franchises of all time, Hulk Hogan tried his hand at acting. Hollywood Hogan, as he would become known as in his mid-90s heel run in World Championship Wrestling, had it all planned out for a big run in the film and television business with his own show Thunder in Paradise and a string of family comedies like Suburban Commando and Mr. Nanny.
Directed by Michael Gottlieb, Mr. Nanny is probably the best family-friendly comedy starring a professional wrestler to come out in April 1993, and boy, is it a doozy. I mean, where else will you see a movie where a washed-up wrestler is hired to be the private security guard/nanny for the family of a weapons manufacturer? If you have ever wanted to see David Johansen don a steel plate on his head and fight Hulk Hogan, this movie is for you. Just don't ask about the scene where a random guy throws a dog in ocean for some reason.
Stream it on HBO Max.
The Pacifier (HBO Max)
Hot off hits like The Fast and the Furious, xXx, and The Chronicles of Riddick, Vin Diesel did what any successful action star would do in his position — he starred in his very own Disney kids movie. The 2005 Adam Shankman-directed action comedy The Pacifier saw Diesel exchange street racing, international espionage, and being an all-around badass across the galaxy for the role of Shane Wolfe, a U.S. Navy SEAL tasked with finding his friend's killer while protecting his kids at the same time.
With five kids and a duck, Vin Diesel's character has to put up with a lot throughout the movie (including an attack by ninjas). And while he looks goofy at times, Diesel commits to the role of a beefed up babysitter. There's enough action, heartfelt parenting scenes, and light comedy to keep most people entertained, which is probably why it made $198 million at the box office.
Stream it on HBO Max.
The Game Plan (Disney+)
There was a period of time in Dwayne Johnson's career where instead of being the leading man in billion-dollar summer blockbusters, the former WWE icon was in a number of family-friendly box office hits like the 2007 Disney comedy The Game Plan. Released before Johnson went from larger-than-life wrestling personality to a walking, talking set of ridiculously large muscles, the movie tells the story of Joe Kingman, a star football player that learns he has an 8-year-old daughter.
Madison Pettis, who co-stars as the quarterback's daughter, Peyton Kelly, ends up stealing several scenes throughout the movie, even those that feature The Rock in all his glory. It should come as no surprise that critics weren't too fond of the movie, but it still made $146 million at the box office and continues to be a hit on cable and services like Disney+ where it's currently streaming.
Stream it on Disney+.
Those are just five movies to watch (including My Spy) for anyone who wants to watch beefed-up action stars share the screen with kids in family-friendly comedies and thrillers. They may not be the best movies from each actor's filmography, but they are a good way to help introduce your young children to people like Dave Bautista and The Rock without having to expose them to a lot of violence, for now at least.
Your Daily Blend of Entertainment News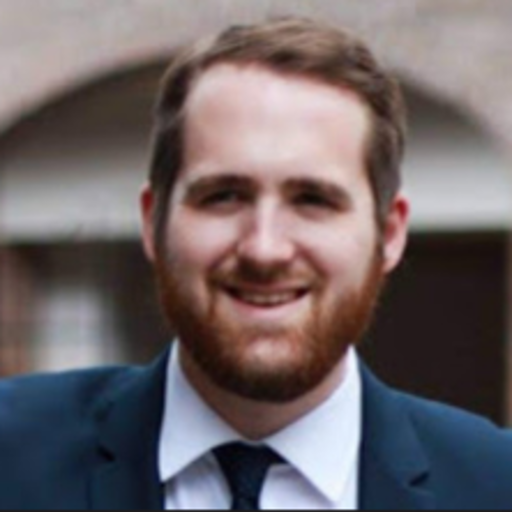 Philip grew up in Louisiana (not New Orleans) before moving to St. Louis after graduating from Louisiana State University-Shreveport. When he's not writing about movies or television, Philip can be found being chased by his three kids, telling his dogs to stop barking at the mailman, or yelling about professional wrestling to his wife. If the stars properly align, he will talk about For Love Of The Game being the best baseball movie of all time.