Why Hannibal's Mads Mikkelsen Would Love To Return For Season 4 Despite The 'Brutal' Work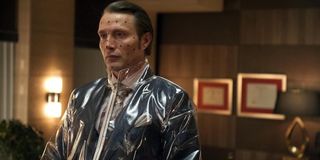 What's old is always new again in Hollywood, with major theatrical returns coming soon from the likes of Ghostbusters and Dune, and that's just to name a couple. TV has been riding high on the reboot and revival train for a while now, with shows like CSI and Battlestar Galactica getting new cracks at it on streaming, and it would seem that Star Wars and MCU vet Mads Mikkelsen is still hoping his serial cannibal drama Hannibal will one day follow in those TV footsteps to return for a new season. Mikkelsen says that although working on Bryan Fuller's Hannibal was "brutal", he would love to return for a fourth season.
In an interview with Vulture, Mads Mikkelsen says that he not only would love to return for a final season of Hannibal, but he's certain that everyone else would be down for a comeback, too. And there's no question about the fanbase's interests, as Fannibals have been clamoring for years for NBC to produce Season 4. Mikkelsen's desire to come back to this particular show remains in place despite the various difficulties that come along with bringing Hannibal's scripts to life, and the actor explained how much of a challenge it was to learn everything needed to fill Dr. Hannibal Lector's high-brow and worldly shoes, especially when the pages weren't always arriving on time. Here it is in the actor's own words:
Watching Mads Mikkelsen take on the persona of Dr. Lector, you would never know he ever had to deal with short preparation times. In fact, one could bemusedly consider Mikkelsen going the route of method acting, since he pulls off the classy, charming and delectably threatening vibe of the cannibal pretty perfectly throughout the three seasons that were produced.
Since the NBC series wasn't super grotesque in its portrayal of Hannibal, with the gore often maintaining and artful aesthetic, a good amount of the disturbing and haunting vibes were put forth by the characters themselves. We don't necessarily see much of the deviously inhuman acts Mads Mikkelsen's character is guilty of, yet we fully understand how deprived the character is, and that's thanks to Mikkelsen's meticulous and understated portrayal, which seemingly comes extremely natural to him.
In the same interview, Mads Mikkelsen says that if the show had been picked up by a network or platform that would have allowed more brutal and explicit scenes, some of the show's inherent beauty could have potentially been lost, and fans possibly would have been watching slightly different characters as a result. Here's how he puts it:
That's not to say we didn't get some very creepy and disturbing scenes, because we definitely did - how could anyone forget the human cello? However, Hannibal never went further than what NBC would allow. If a fourth season were to happen, though, it's possible-going-on-likely that it would happen on a different network or platform entirely. Netflix has been known to pick up ended series for a revival season, which is how we ended up with extra seasons of Arrested Development, One Day at a Time and more.
While Peacock is the most likely future home for the NBCUniversal series, HBO (or HBO Max) would fit the show pretty perfectly for a fourth season, if you ask me. Not only would the writers be allowed free reign to go as dark as they wanted, you know HBO would pour money into it as well. If we are to take Mads Mikkelsen's words to heart, it wouldn't be so hard to get the Hannibal gang back together for another season to wrap things up nicely. While nothing may come of it, at least Mikkelsen gives fans some hope for another season that gives the show a tidy ending. And you don't even need to memorize any erudite monologues to feel that hope.
Your Daily Blend of Entertainment News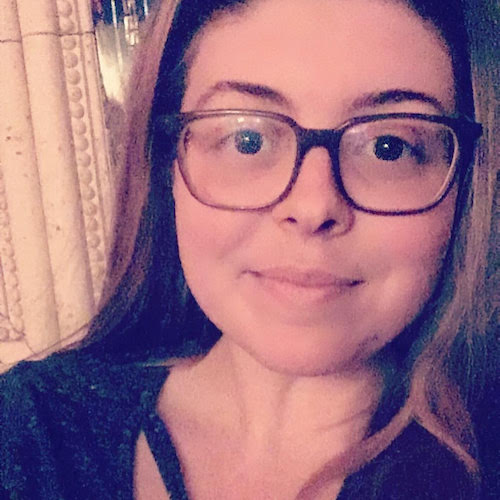 Constantly thinking about books, coffee, and the existential dread I feel from Bo Burnham's Inside. While writing I'm also raising a chaotic toddler, who may or may not have picked up personality traits from watching one too many episodes of Trailer Park Boys.