Free Britney Movement: In Twist, Britney Spears Asks To Speak On Conservatorship Directly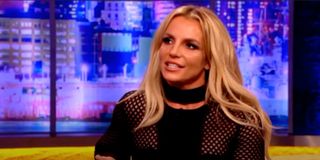 The #FreeBritney tag has been trending on social media off and on over the years, and the movement regarding Britney Spears' conservatorship only gained steam after Hulu released its documentary Framing Britney Spears in February. The film reignited public discussion over the conservatorship that the pop star has been entangled in since 2008. After a very public breakdown, her father, Jamie Spears, was granted full control over her finances and most major personal decisions. Since then, Britney Spears has mostly held back from publicly speaking about her situation – until now.
Britney Spears has requested via her lawyer to speak directly to the court regarding her conservatorship, according to The New York Times. This will be the first time Britney Spears has spoken on her own behalf in several years. Presiding judge Brenda Penny set the court hearing date for June 23, with a follow-up date set for July for any further discussion.
Although fans of Britney Spears have been trying to spread awareness about her situation with the conservatorship under her father's control for years, the movement gained steam over the past year. Spears' relative silence on the matter to this point led some fans to look for clues in some of her Instagram posts, leading some to believe that she was trying to send secret messages, so her decision to speak on her own behalf is big news for the case.
Britney Spears has only seen part of the Framing Britney Spears documentary that made waves when it released on Hulu earlier this year, and she shared her reaction by revealing that she was "embarrassed by the light" that "they" put her in, and that she cried for two weeks.
The documentary, directed by Samantha Stark, detailed exactly how Britney Spears ended up in a conservatorship in the first place. It is well known that she was experiencing many personal and professional difficulties before her father Jamie Spears' takeover of her finances. Some have suggested that her ensuing problems were related to the strict control Jamie Spears was exerting over the singer, and Framing Britney Spears occasionally points the finger in his direction. Jamie Spears' lawyer Vivian Thoreen has denied these rumors in the wake of the release of the documentary.
For now, with her chance to speak up for herself just months away, Britney Spears is seemingly doing her best to stay positive. She's active on social media and often posts short videos of herself dancing to music and working out. Based on her Instagram posts, she seems to be doing alright in spite of the challenges she's been facing.
Hopefully Britney Spears will emerge from this struggle stronger than she was yesterday. If you're interested in seeing the documentary's take on her journey while waiting for her to speak about the conservatorship, you can find Framing Britney Spears streaming on Hulu now as an installment in the The New York Times Presents series.
Actor, singer, and occasional dancer. Likes: fashion, books, old buildings. Dislikes: cilantro, the NJ Turnpike, sneaker wedges.
Your Daily Blend of Entertainment News
Thank you for signing up to CinemaBlend. You will receive a verification email shortly.
There was a problem. Please refresh the page and try again.