Marilyn Manson's Lawyer Responds After Game Of Thrones Star's Lawsuit Alleging Sexual Assault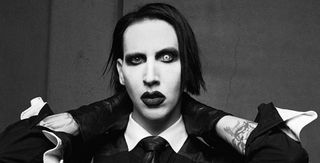 Back in February, a number of women came out with claims alleging that shock rocker and occasional actor Marilyn Manson had been sexually abusive and engaged in domestic violence and even torture. One of these women is Esme Bianco, most well-known in Hollywood for her recurring role playing Ros on Game of Thrones. The 38-year-old actress has now filed a lawsuit against Manson, as well as his former manager, that includes allegations of sexual assault, sexual battery, and human trafficking. Manson's lawyer Howard King has now responded, in defense of his client, to this lawsuit.
Marilyn Manson is facing some major allegations from Esme Bianco's lawsuit, but his lawyer plans to "vigorously contest" the accusations. In a statement to Page Six, lawyer Howard King made a says that the events Bianco describes in her lawsuit never even happened and that he and Manson are "confident we will prevail" in court. In fact, King points the finger the other way at Bianco in his statement. Here it is for you to see in the lawyer's own words:
Though Howard King calls Esme Bianco's claims "outrageous" and says the events she is claiming "simply never occurred," the actress has previously detailed an account of events that she says dates back to when she and musician Marylin Manson had a long distance relationship. According to her, Manson contacted her after he split with his ex wife Dita Von Teese in 2007, but the relationship and abuse did not begin until he brought her to Hollywood in 2009 under the guise of starring in one of his music videos.
While Esme Bianco did show up to star in a music video for Marylin Manson's "I Want To Kill You Like They Do in the Movies," when she showed up to the set, she previously alleged there was no crew and only Manson, who then required her to wear lingerie just for him. Bianco also claims she was subjected to threats of rape and violence and has said she was also given drugs and alcohol.
Esme Bianco's lawsuit states that Marilyn Manson both electrocuted her and beat her with a whip that Manson told her was used by Nazis. Bianco alleges that their relationship involved sleep deprivation and verbal abuse. More specifically, the allegations include a sexual battery claim of a time where Bianco alleges she was cut by Manson during sex without her consent and another time when she reports she was cut, bit, and whipped on her breasts and genitals.
The human trafficking claim comes from the allegation that Marilyn Manson and his management company violated laws when bringing her from her home in London to LA for movie and music video roles that never materialized. Manson has been dropped by his management team and lost work due to the claims of Esme Bianco and other women.
Marilyn Manson's lawyer states that the lawsuit was only filed after Esme Bianco and her lawyer seemingly tried to settle out of court for a large sum of money, however, Bianco did come forward as an abuse victim back in 2019 to help reform domestic violence laws in California, although she did not name Marilyn Manson at that time. While the lawsuit is still ongoing and no conclusion has been made, but we'll let you know if anything further related to the lawsuit from the former Game of Thrones actress is reported.
Your Daily Blend of Entertainment News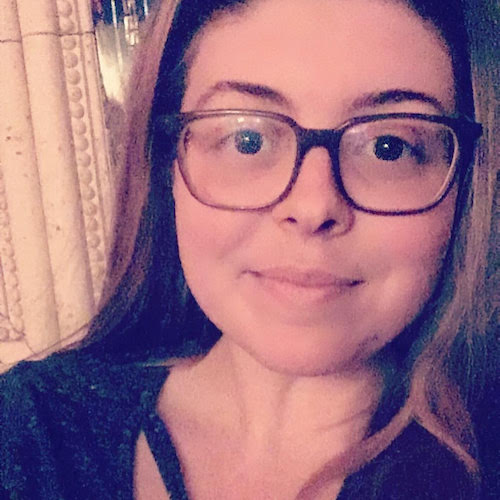 Constantly thinking about books, coffee, and the existential dread I feel from Bo Burnham's Inside. While writing I'm also raising a chaotic toddler, who may or may not have picked up personality traits from watching one too many episodes of Trailer Park Boys.