High School Musical: The Musical: The Series: Ranking Each Original Song From Season 1 Of The Disney+ Show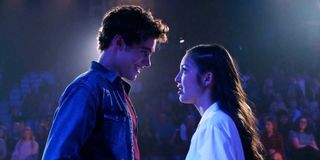 (Image credit: (Disney))
CinemaBlend participates in affiliate programs with various companies. We may earn a commission when you click on or make purchases via links.
While spring usually signals the school year winding down for summer, the East High drama department will be back in (hey batter batter) swing for Season 2 of High School Musical: The Musical: The Series this month. As we get ready for the Disney+ series starring Olivia Rodrigo and Joshua Bassett to deliver new episodes weekly, let's remind ourselves of its best moments so far – through song of course.
Something especially memorable about the streaming series that separates itself from the iconic 2006 DCOM was the new music composed especially for High School Musical: The Musical: The Series. In spirit of this, it's time to countdown the best original songs from the TV show's first season from least memorable to best:
10. A Billion Sorrys - Episode 3, The Wonderstudies
Sorry, EJ but this one wasn't it and we all knew it. Matt Cornett gets to sing an original song called "A Billion Sorrys" early in the series to his cousin Ashlyn when he invades his girlfriend Nini's personal space by checking up on her phone. In order to get out of the doghouse, he makes up a boyband-like track about how sorry he is, but he has it all wrong. It's supposed to come across as bad and cliché as he stumbles through dance moves and thus here it is on the bottom spot.
9. Born To Be Brave - Episode 5, Homecoming
Now I love an empowering jam, and "Born To Be Brave" definitely gives Dara Renee some time to shine as a singer in the first season with not enough Kourtney. This isn't a bad song, the beauty of High School Musical: The Musical: The Series is the lack of duds but it is a particularly generic moment for the series. It's a fun "pull yourself up by your bootstraps" song during East High's Homecoming episode, but Kelly Clarkson and Pink! seemed to have already written songs like this a few times over.
8. Role Of A Lifetime - Episode 8, The Tech Rehearsal
The Disney+ series paid tribute to its roots late in the season with a surprise cameo from Ryan Evans' actor Lucas Grabeel. The actor returned for a dream sequence for Miss Jenn when she needed a pep talk of sorts. "Role of a Lifetime" is very much a musical theatre jam that feels like the kind of song you'd hear a lead sing just before a show's climax. It's littered with fun references and gave the 36-year-old actor a chance to return to his roots. Ultimately though, the series is very much the new cast's show.
7. Truth, Justice and Songs in Our Key - Episode 6, What Team?
Midway through the season, the East High drama students come together to perform an original song to bail Miss Jenn out once some of her shady activities are made known by the school. They come in dancing and singing "Truth, Justice and Songs in Our Key" complete with choreography and attitude to show their love for their drama teacher when the show they are working on gets threatened by the roadblock. It's a catchy tune that leaves room for each student to shine, but I'll admit, I kind of forgot this song existed.
6. I Think I Kinda, You Know (Ricky Version) - Episode 1, The Auditions
The heart of Season 1 of High School Musical: The Musical: The Series was undeniably Joshua Bassett and Olivia Rodrigo's Ricky and Nini and that much was clear to us early on. In the pilot episode of the Disney+ show, Ricky crashes the High School Musical auditions to try and win Nini back through song, using her own love song to him. The moment makes use of Bassett's guitar skills while adding some major tension between the young exes. The song scores Ricky a place as Troy in the school production!
5. I Think I Kinda, You Know (Nini Version) - Episode 1, The Auditions
Although Ricky means well with his rendition, Olivia Rodrigo's Nini sings her own song "I Think I Kinda, You Know" best in the early few minutes of the series when she shows then boyfriend Ricky the song after posting it on her social media to pronounce her love for Ricky. It's a sweet moment that catches us up on Ricky and Nini's cute relationship before they break up. As you'll remember, when Ricky hears "I love you" from Nini in the song, he freezes up and freaks out, causing the sharp end to their relationship.
4. Out Of The Old - Episode 7, Thanksgiving
"Out of the Old" is one of the few songs in High School Musical: The Musical: The Series that ends up playing as a soundtrack moment to the show rather than a song-and-dance moment, but works really effectively in its case. It comes at an important time in the series when a lot of the characters are dealing with crossroads that they are about to face. Olivia Rodrigo sings a poppy song of anticipation as her character Nini makes the decision to apply for the actor's conservatory in Colorado. It's an earworm that isn't quick to tire.
3. All I Want - Episode 4, Blocking
Before Olivia Rodrigo wrote one of this year's biggest pop hits "Drivers License," Disney allowed her to try her hand at songwriting for the High School Musical series and it is one of the best additions to the show. "All I Want" is an emotional track that describes Nini's feelings on her difficult breakup with Ricky. She sings of wanting a "love that lasts" but feeling short sighted. It's an intimate ballad about love lost, but more memorably turns the narrative over to how all she has is herself "at the end of the day" and her journey to let that be ok over leaning solely on boyfriends.
2. Wondering - Episode 2, The Read-Through
I don't know about you, but this was the moment when I went all in on the High School Musical series and realized how special it was. When Nini and Ashlyn belt out "Wondering" at the piano in the second episode, it never ceases to give me chills. The talent of these young women are on full display here as they sing an emotional and sincere song about choosing between two things, or "wondering" if you're making the right decision. It's the perfect song for teens, at a time in our lives when the right way forward may not always be clear. It's a gut punch of a track that proves that this cast is not messing around with the big vocal moments.
1. Just For a Moment - Episode 9, Opening Night
As alluded earlier, Ricky and Nini are the heart of Season 1, thus it is only natural for the best song in the series to be their duet that plays during the emotional finale. "Just For a Moment" was written by Olivia Rodrigo and Joshua Bassett as well prior to each artist branching out with their own personal musical projects. The song is the perfect upbeat love song for the pair as they make amends during the last episode of the season in the middle of a tumultuous production of High School Musical. It surely puts a smile on fans' faces and plays to the actors' strengths, between their vocals, unique chemistry and sweetness they have created together with Ricky and Nini.
High School Musical: The Musical: The Series returns on Disney+ this Friday May 14, with a new episode premiering each week. You can sign up for the streaming service using this link and check out other 2021 summer TV premiere dates here on CinemaBlend.
Your Daily Blend of Entertainment News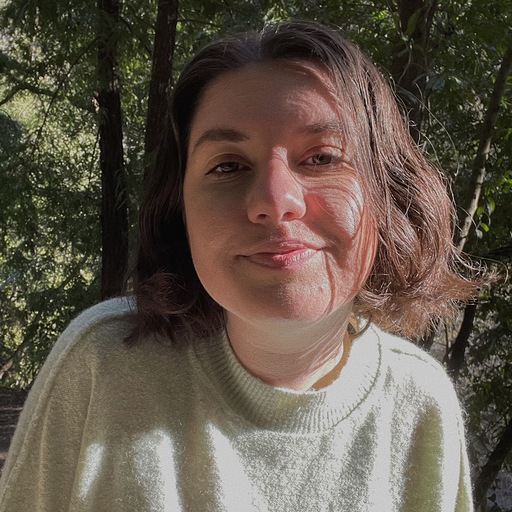 YA genre tribute. Horror May Queen. Word webslinger. All her writing should be read in Sarah Connor's Terminator 2 voice over.