The Best Bob's Burgers Episodes, Ranked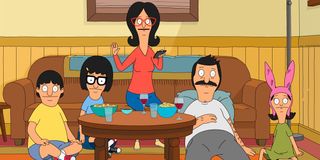 When Bob's Burgers popped up onto the television scene more than ten seasons ago (I know, it's been that long), I don't think any of us could have predicted how popular it would become, and how much we would come to love the Belcher family, and all of their craziness and amazing food that comes along with it.
However, with more than ten seasons, there are surely some awesome episodes that have stood out amongst the rest compared to others for this animated family. With that in mind, here are the top ten episodes of Bob's Burgers, from someone who's watched the show from the very beginning.
10. The Ring (But Not Scary), Season 10, Episode 1
In one of the latest episodes that have come from Bob's Burgers, we take a look at "The Ring (But Not Scary)," where Gene loses Bob's surprise for his wife, Linda, on their anniversary at a water park, so it's up to them to try and find it before it's time to give the gift to Linda.
To me, this ranks on my list because it's one of the few rare times in Bob's Burgers that we actually get to see Bob being thoughtful towards Linda. He never got to get her an engagement ring when he proposed years ago, and now he finally has the chance to give her the ring she deserves. And the ending, where Linda tells Bob that she already has everything that she could need, will warm anyone's heart. It's a sweet moment from the family that is ridiculously silly most of the time.
9. The Silence Of The Louise, Season 8, Episode 2
We always love a good parody episode of The Silence of the Lambs, and that's exactly what "The Silence of The Louise" does in Bob's Burgers. Louise, while she is a troublemaker most of the time, for once did not cause the strange disappearance of Mr. Frond's therapy dolls. So, she teams up with Millie, one of her worst enemies, to try and solve the case.
Let me preface this by saying that Louise is one of my favorite characters on Bob's Burgers just because of how mischievous she is. Who wouldn't love her? However, I love this change of style and the unlikely team-up between Millie and her. It's a new dynamic that we've never really seen before and that's a big reason why it's here. Taking chances with new relationships sometimes doesn't work but this was a great example of how it could.
8. The Hauntening, Season 6, Episode 3
While Louise is mischievous, she's also a tough kid as well – and she's not easy to scare. That's what the whole episode of "The Hauntening" is about on Bob's Burgers, where the Belcher family teams up to somehow scare Louise genuinely to get her in the Halloween spirit.
Some of my favorite Bob's Burgers episodes (as you'll see on this list) are holiday-themed episodes where we really see the family all as one together. While it's great to see them individually have their own storylines, I enjoy seeing the whole Belcher family try and do something collectively together, and to have it pay off near the end is always satisfying to me as a viewer.
7. Tina-Rannosaurus Wrecks, Season 3, Episode 7
In my opinion, Season 3 was where Bob's Burgers truly reached its stride and the characters started to have this awesome dynamic that made the show it is today. One of the best episodes of the show, "Tina-Rannosaurus Wrecks," capitalizes on that completely, because we get to see Tina be a complete doofus. In this popular episode, Tina drives the family car in a parking lot and somehow gets into the slowest, most easily avoidable collision that could have ever existed. Now, it's up to her and her father to somehow lie to their insurance adjuster.
My god, is this episode funny. While I do love the heartwarming moments that Bob's Burgers produces, there's just something about these kinds of episodes that have me crying laughing. I mean, just thinking of Tina freaking out, who doesn't know how to lie well at all, thinking that if she did she'd get sent to Hell or jail, or helljail – I'm already snickering. It's definitely one of the best episodes here.
6. The Gene And Courtney Show, Season 6, Episode 7
Gene himself is definitely one of the more dopey children of the Belcher family, but "The Gene and Courtney Show" really brings a certain light to his character in Bob's Burgers. In this episode, Gene, and the supposed girl that once "like-liked" him, Courtney, are given their big shot to do the morning announcements, but their new relationship that develops threatens the success of their show.
I never really connected to Gene as much as the other Belcher children, however, this episode is one of the most wholesome and real episodes that Bob's Burgers ever gave Gene. It really shows off his particular talents that he has that he can't necessarily use in other circumstances, and expands on his character in a way I wouldn't expect.
5. Christmas In The Car, Season 4, Episode 8
As I said before, the holiday specials of Bob's Burgers are some of my favorites, and Christmas in the Car is no exception. In this classic episode, the Belchers spend a whole entire Christmas Eve outrunning a crazy candy cane truck with a last-minute Christmas tree.
This is one of my favorite episodes just for how looney it is. It's not a typical Christmas special that you would get from an animated show, and it really bends the genres of what a Christmas special can be, especially when it includes an actual truck stalking the family. Even the side-story of Bob's friend getting stuck in the kid's Santa trap was hysterical and had me laughing. It stands up today even after many rewatches as a great animated Christmas special.
4. Dawn Of The Peck, Season 5, Episode 4
Another amazing holiday special, "Dawn of the Peck" is hilarious another hilarious episode of Bob's Burgers. In this episode, Linda has signed up for a fun run on Thanksgiving, but the turkeys are fed up with being eaten, and decide to rebel and fight back against the humans. Throughout the episode, the Belcher family, as well as everyone, are put up against these angry birds, all led by a one-eyed turkey.
As someone who adores both holiday specials and zombie movies, this was my absolute dream. I loved how it honors the original Dawn of the Dead and other great zombie movies, but still makes it funny enough where it can pass for a normal Thanksgiving special. And honestly, I'm almost shocked it took this long for a special like this to get made. It's perfect in every way – not only does it stay high on this list of the best episodes of Bob's Burgers, but it's one of my favorite turkey day specials ever.
3. Bob Actually, Season 7, Episode 9
On our last holiday-central-themed episode of Bob's Burgers, we take a look at "Bob, Actually." In this Season 7 episode that takes place around Valentine's Day, all of the characters get their own storylines like in the movie Love, Actually, from Bob putting together a hip-hop dance routine for his wife to Gene helping the lunch lady make a meal for her boyfriend.
What amazes me about this episode is that nothing ever feels too overdone, and somehow, each story ends satisfyingly, without overstuffing too much drama or comedy into one particular storyline. But as a hopeless romantic, one of my favorite parts is that the cast of Bob's Burgers really stands out in this in stories about young love, marriage, and romance in general. It's amazing to see the differences from each character but at the same time, everything comes together so smoothly. Maybe it's just me but it's certainly one of the outstanding episodes here.
2. Flu-ouise, Season 7, Episode 1
I told you I love Louise, so it shouldn't be a surprise that another iconic episode featuring her is near the beginning of this list. In this episode, Louise, unfortunately, has the flu and has a fever dream where she must travel with her destroyed Kuchi Kopi to a castle so she can get away from her family.
The episode itself is filled with amazing and hysterical musical numbers (which isn't that much of a surprise considering the creators of Bob's Burgers also create Central Park), but the ending comes full-circle and teaches an important lesson about family and how Louise needs to open herself up a little more to let in her family. In terms of story structure, this episode stands out.
1. Sea Me Now, Season 7, Episode 2
Here we are, my number one, and that is "Sea Me Now," the second episode of Season 7 of Bob's Burgers. And ironically, the episode doesn't even focus around the Belcher family – it focuses around Teddy. While not an official part of the family, he's always been there to help the Belchers when they are in need.
In this episode, we really see the heart of the show, as well as storytelling at some of its best. Teddy invites the Belchers on his new boat, called Sea Me Now, however, they find out it's only to try and impress his ex-wife. However, the boat ends up on a deserted island after a crash and the boat becomes unusable, and they must find a way out to save themselves.
Not only is the episode in general full of plenty of action and thrills (plus with plenty of comedy thrown in there as well), it really shows a good evolution of Teddy's character. Near the end, he decides that he doesn't even need the boat, finally coming to terms with his life and who he is, before burning it. While there are some comments from the peanut gallery, with the Belchers asking him why he didn't just sell it, it's still a great scene and a great evolution of his character that I think more people need to appreciate. Teddy deserves the world – as dim as he can be sometimes, and now he truly believes that too.
I can only wonder what Season 11 is going to bring to Bob's Burgers and beyond. The 2021 Summer TV show schedule is going to be so much and I'm sure that this iconic show will continue to be one of the most popular animations yet. What comes next for the Belcher family? I'm sure it'll be just as crazy as usual.
Your Daily Blend of Entertainment News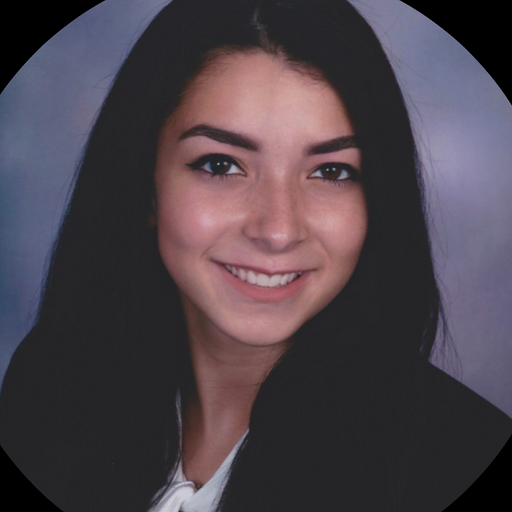 Big nerd and lover of Game of Thrones/A Song of Ice and Fire. Will forever hate season eight. Superhero and horror geek. And please don't debate me on The Last of Us 2, it was amazing!