9 Best Adult Animation Christmas Specials On Streaming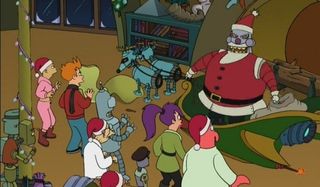 Holiday specials are a dime a dozen on television, but there are some truly special ones available on streaming that may be lost in the rush to watch old classics and new holiday offerings. This is particularly true in the genre of adult animation, which boasts a fair amount of great holiday episodes to throw on when the old and new wear out their welcome.
Bob's Burgers- "Bob Rest Ye Merry Gentlemen"
Plot Synopsis: Bob and the family come into what they think is great wealth when a distant relative passes, and instead get a storage unit with a man believing he was a mannequin who came to life. The family takes him in for the holidays, which he repays by creating elaborate holiday window displays that draw a lot of business to the restaurant.
Why you should watch it- The humor of this episode is on par with some of the best Bob's Burgers has to offer, but the takeaway message has that family feel to it that's perfect to remind others to be kind during the holiday season.
Where to stream it- Hulu
Futurama- "X Mas Story"
Plot Synopsis- Fry learns about the new traditions of X-man (formerly known as Christmas) as the crew tries their best to inform him of what's changed. Unfortunately, they don't do a good enough job of warning him about Robot Santa Claus, a defective robot with unachievable standards of what qualifies as "nice." That means he strolls the streets and kills whoever he finds on his naughty list X-Mas night, which is a problem for Fry.
Why You Should Watch It- Futurama does some pretty good gags that poke fun at the holidays, although the best moments of this episode come from Professor Farnsworth's nude romps.
Where to stream it- Hulu
King Of The Hill- "Livin' On Reds, Vitamin C, And Propane"
Plot Synopsis- Hank takes the passing of his mother's friend as an excuse to rent a big rig and take it from Arlen to Arizona on a Christmas adventure with Bobby. The adventure becomes troublesome for a multitude of reasons, and Hank is discouraged when men at a diner don't view him as an actual "trucker."
Why You Should Watch It- This is probably one of the best episodes of King of the Hill period, mainly due to the hijinks of Dale, Boomhauer and Bill. Additionally, the episode also features voice work from country artists like Trace Adkins, Travis Tritt and George Strait.
Where To Stream It-Hulu
Family Guy- "Jesus, Mary, And Joseph!"
Plot synopsis: Family Guy tells the story of the birth of Jesus in a way that only the Seth McFarlane series would dare to.
Why You Should Watch It: This is definitely not one that should be watched around religious relatives who may find the multitude of jokes against Christianity sacrilegious. That said, for Monty Python fans who enjoy The Life Of Brian, this is certainly in the same vein, with a bit more raunch because that's what Family Guy does. Plus, the ending is pretty hilarious.
Where To Stream It- Hulu
Moral Orel- "The Best Christmas Ever"
Plot Synopsis: Orel's family Christmas goes awry, but the young boy is relatively oblivious to it and is more focused on the reverend's message that Jesus may return in the form of another. Morel then suspects that his younger brother Shapey is Christ resurrected.
Why You Should Watch It - Again, this probably isn't one to watch with religious relatives in earshot, but relatively funny for those who don't mind the irreverent humor. Plus, the claymation style is reminiscent of old-school Christmas specials like Rudolph The Red-Nosed Reindeer, except even more twisted. Be warned, the humor in this special is pretty damn dark!
Where To Watch It- Hulu
Bojack Horseman Christmas Special- Sabrina's Christmas Wish
Plot Synopsis- Todd shows up to force Bojack into watching a holiday episode of "Horsin Around."
Why You Should Watch It- Using "Horsin Around" for a holiday special is perfect, and allows the Netflix original to take lots of jabs at the cheesy '90s sitcom format. Plus, the episode itself only requires a base level of what Bojack Horseman is about to appreciate.
Where To Stream It-Netflix
The Cleveland Show- "Die Semi-Hard"
Plot Synopsis- Cleveland recalls the main plot of Die Hard in an adventure that includes the cast of The Cleveland Show.
Why You Should Watch It- This is one for the people who love Die Hard, but have family members with a hard-line stance that it is not a Christmas movie. This version is close enough to the film that fans will enjoy it, but offbeat and different enough that family members who hate Christmas action films won't grumble all that much if it gets switched on during the holidays.
Where To Stream It- Hulu
South Park- "Woodland Critter Christmas"
Plot Synopsis- Stan agrees to help a bunch of talking woodland creatures during the holidays, only to inadvertently create what could be a world-ending Christmas disaster.
Why You Should Watch It- This one is quite possibly the raunchiest entry on the list, and perhaps the most surprising storyline. Of course, it's not as though the twist isn't entirely unpredictable, as one has to assume a seemingly innocent scenario will always get turned on its head on South Park. As with previous raunchy entries, this probably won't be the best one to play around upright relatives or young children.
Where To Stream It- Hulu
American Dad- "Ninety North, Zero West"
Plot Synopsis- The Smith family prepares to hide from Santa this year given their past adventures, but the plot is foiled when Steve goes rogue to ride a Christmas train.
Why You Should Watch It- American Dad has had some crazy Christmas specials in the past, and this one is a great example of just how goofy these episodes can get. It may also encourage some to go through and watch the other specials related to it, which could provide a whole night's worth of entertainment.
Where To Stream It- Hulu
There are plenty of holiday specials to enjoy on streaming, but also a great deal of good stuff coming to cable television in the coming weeks. Keep up with the latest and greatest offerings via our fall and midseason premiere guides.
Your Daily Blend of Entertainment News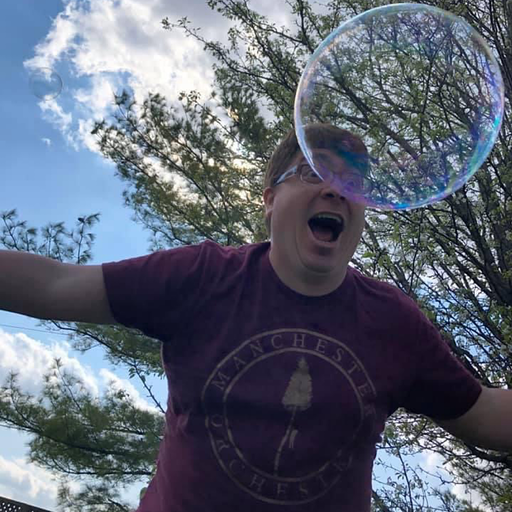 Mick contains multitudes and balances his time reporting on big happenings in the world of Star Trek, the WWE, reality television, and other sci-fi shows.