Why Grey's Anatomy's Sarah Drew Is Glad Japril Didn't Kiss In Her Season 17 Return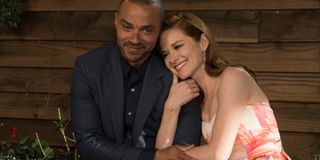 Spoilers ahead for Grey's Anatomy Season 17, Episode 14 "Look Up Child."
The May 6 episode of Grey's Anatomy, "Look Up Child," included the reunion that fans had been waiting a while for. When it was announced that Sarah Drew would be returning for a Season 17 episode, many fans were wondering how her reunion with Jackson would be portrayed on screen. And the final result was, for the most part, satisfying -- despite Japril not sharing a long-awaited kiss. Sarah Drew has now shared why she's glad they didn't and why she believes it was for the best.
Off screen Jackson and April see each other weekly to co-parent Harriet and do drop-offs but, on screen, Jackson paying April a surprise visit was not what she had planned -- and she was even more shocked by what he had to say. April also admitted that she and Matthew divorced, leaving her completely available. While it would have been the perfect opportunity for the two of them to kiss once they figured everything out, all they did was hug, but Sarah Drew tells The Hollywood Reporter that the former couple wasn't even supposed to have any physical contact:
Because of COVID-19, TV and movie productions have had to take extra precautions to make sure the actors and crew members are staying safe. And that includes having less contact with each other for a scene. Though in this case, it might have worked out eve better. With everything that Jackson has asked April to do for him, them not kissing means that they're going to take this slow. They always did things so quickly in their lives, and it never ended well.
This time, they can take it slow, really work on their relationship and be there for Harriett while making real changes in the foundation, together -- just like Jackson wants. April deciding to move proves that she cares for Jackson and supports him. Whether or not they do get back together may not ever be known, but this is closure for not only them but for the fans as well.
Jackson's official farewell is in this Thursday's episode and telling his colleagues he's moving to Boston is not going to be easy. With Alex's departure last season and the loss of Deluca this season, Jackson marks the latest casualty, real or not, that Grey Sloan is going to have to live through. But at least this one is happier and makes you wonder what will happen in the upcoming 18th season.
Grey's Anatomy airs Thursdays at 9 p.m. EST on ABC!
Your Daily Blend of Entertainment News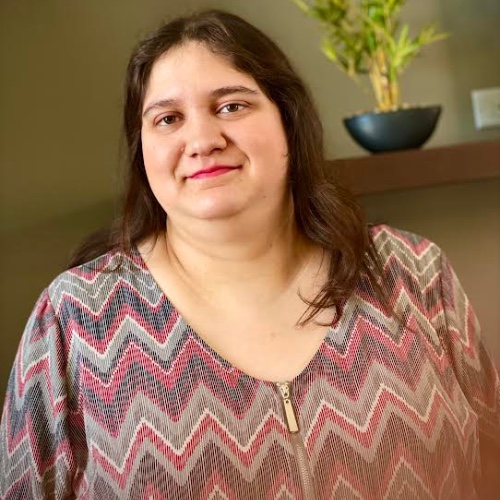 Passionate writer. Obsessed with anything and everything entertainment, specifically movies and television. Can get easily attached to fictional characters.