High School Musical: The Musical: The Series: 6 Reasons Why You Should Give It A Chance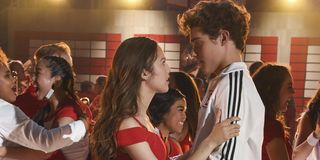 CinemaBlend participates in affiliate programs with various companies. We may earn a commission when you click on or make purchases via links.
"We're all in this together."
I know at least a few of you reading this article had that song pop into your head the moment you read those words. Lots of us grew up with the High School Musical franchise. That's why when High School Musical: The Musical: The Series was announced, people were understandably a bit perplexed after years of no sequel announcement or anything. However, this is nowhere near a continuation of the original movies.
High School Musical: The Musical: The Series on Disney+ introduces plenty of new aspects. It's a bit disheartening to always see my friends turn their heads away because it doesn't have the original cast of High School Musical, and I can't take it any longer. High School Musical: The Musical: The Series is so much more than that, from talented young actors like Joshua Bassett and Olivia Rodrigo shining, to some seriously awesome new songs. Here are six reasons why you should give the show a chance.
The Different Takes On The Original Characters Are A Welcomed Change In HSM: The Musical: The Series
Before you ask, no, Troy, Gabriella, and everyone else are not in this. Because again, this isn't a continuation of the original series. This is a show where High School Musical exists in movie form, and it follows the story of the students who A) go to the actual school High School Musical was filmed in and B) love the movies and want to put on the musical at their school. But, in High School Musical: The Musical: The Series, we get brand new characters who feel even more relatable and it's a welcome change.
We have Nini, a musical theater enthusiast with a heart of gold and the voice of an angel. We have Ricky, a young man who is going through some personal issues both at home and at school. We even have a male Sharpay, in the form of Seb, and he kills it. It's a welcome change to the typical production of High School Musical.
The Story In HSM: The Musical: The Series Doesn't Completely Revolve Around The Musical
While the musical is a big part of High School Musical: The Musical: The Series, it's not the entire focus. We get a good look into the lives of each of these students, and really come to care about them.
Ricky is facing his own family problems back at home. The young choreographer, Carlos, is struggling to fit in and finds his home in the theater. Nini has an amazing voice but doubts herself and doesn't know if she'll make it big. Even the new drama teacher who decides to put on the musical has her own demons. While High School Musical felt like it was directed at younger children and teenagers, High School Musical: The Musical: The Series feels like it'll connect with anyone.
The Song Covers Are Actually Really Good In HSM: The Musical: The Series
Okay, I mean, no one can ever beat Zac Efron's version of "Bet On It" – but they come pretty dang close in High School Musical: The Musical: The Series. I mean, how can we not when we have some fantastic voices in the cast, like Olivia Rodrigo as Nini. We all know how popular "Driver's License" got, and she does not hold back her singing talents in this, either.
She's not the only performer in this ensemble cast. Everyone's voices combined are amazing, and the covers aren't cringy or bad – they're genuinely really good, and you'll find yourself listening to them unironically more than the originals. Just for an example, listen to the cover of "Breaking Free." Nini and Ricky's voices meld so well, I almost like it more than Troy and Gabriella.
HSM: The Musical: The Series Has Great Original Songs As Well
Did you ever think Ms. Darbus would have an original song? No? Well High School Musical: The Musical: The Series handles that amazingly well. The original songs in this show are freaking incredible. Not only are they catchy and make you want to dance, but the voices behind them are also fantastic. I could listen to Olivia Rodrigo and Julia Lester, who plays Ashlyn Caswell in the show, sing "Wondering" all day.
Every character really has a chance to shine, but some of the original songs really make them stand out. "Born To Be Brave" is a bop, "Truth, Justice, and Songs in Our Key" is empowering, and everything else flows so well. I mean, Lucas Grabeel, the man behind the original Ryan in High School Musical, even has an original song in this – it can't get better.
The Comedy In HSM: The Musical: The Series Will Remind You Of Your Favorite Sitcoms
I know that this is a big reason that at least my friends have been holding back watching the show, so it could be your reason as well. A lot of Disney Channel shows are very campy and kind of meh in some of their comedic scenes – trust me, I grew up watching Wizards of Waverly Place and Hannah Montana. But High School Musical: The Musical: The Series is so much better than some Disney Channel shows.
When I watch this series, I instantly think of classic sitcoms like Modern Family. There's no laugh track, a lot of deadpan comedy, and the delivery of these jokes is masterful for actors who are quite young. I mean, Carlos is one of the funniest characters in this and his burns will have you snorting laughter. They even have confessionals to the camera – it's like The Office but in high school, but with musical numbers, as well.
The High School Relationships And Drama Aren't Campy In HSM: The Musical: The Series
One of my biggest pet peeves about a lot of Disney Channel TV shows is that the relationships never felt real or serious and were made up entirely for laughs. There were only ever serious ones like Alex and Mason from Wizards of Waverly Place once in a blue moon during the show's time span. However, with the relationships in High School Musical: The Musical: The Series, we get into the seriousness of relationships quite quickly.
Without revealing too much, one of the opening issues of this show is when a boyfriend doesn't say "I love you" to his girlfriend over the summer, creating a whirlwind effect. Another deals with the possibility of lying. Some are purely wholesome and sweet to watch develop over time, with affections showing up through several episodes before that big kiss. None of it feels rushed or campy or cringy. They feel authentic, like how a relationship is supposed to feel.
I don't know exactly how much more you'll need to convince you to watch High School Musical: The Musical: The Series. All I can say is that it will most certainly be on my 2021 Summer TV schedule because it's a ton of fun, with a lot of laughs and a lot of great music. Is it the original High School Musical series? No, but I don't believe it needs to be.
High School Musical: The Musical: The Series is great fun on its own. If you want to watch it, head on over to Disney+.
Now, if we could just get a cameo from Ashley Tisdale to round out the Evans twins, that would be amazing.
Your Daily Blend of Entertainment News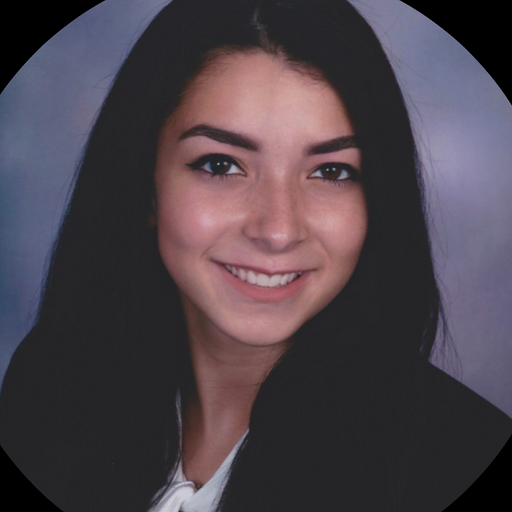 Big nerd and lover of Game of Thrones/A Song of Ice and Fire. Will forever hate season eight. Superhero and horror geek. And please don't debate me on The Last of Us 2, it was amazing!