Stephen King's Lisey's Story: 7 Spoiler-Free Things To Know About The Book Before The Apple TV+ Series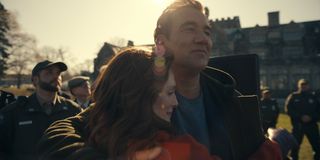 CinemaBlend participates in affiliate programs with various companies. We may earn a commission when you click on or make purchases via links.
In the coming weeks, Stephen King will be introducing TV audiences to a whole new world. Lisey's Story, based on the book of the same name and set to premiere on Apple TV+ in June, is a miniseries about grief, memory, pain, and relationships – all with a twist of the fantastical thrown in. In addition to being an emotional and intimate tale, it's also transporting and even has its own personal language. These elements naturally make the adaptation feel unique and special… though there does exist the possibility that some people will have a tricky time keeping up with everything.
Trusting its audience, Lisey's Story is not a show that opts to spell out everything for everybody – and while that's refreshing, there is the possibility that some will have trouble absorbing elements of the special dialogue. But that's why you have friends like us here at CinemaBlend! Having both read the book and gotten an early look at the series, I have created this guide specifically to predict and address any questions you may have about the dense, non-linear story. I'll be diving into all varieties of people, places, and things, all while hop, skipping, and jumping around spoilers, and it feels best to start with…
Bool Hunt
In Lisey's Story, the titular heroine (Julianne Moore) is a woman who, two years a widow, is still trying to cope with the loss of her husband, a world renowned writer named Scott Landon (Clive Owen). The narrative is all about her reflecting on that relationship, and the instigator is what's called a Bool Hunt – which is a kind of personal scavenger hunt. When Scott was a child, his older brother would scatter a series of clues around their home, and if the young boy succeeded in solving the riddles he would receive a prize (usually a cola or a candy bar). As Lisey deals with her grief, she discovers that her deceased husband has left her a series of clues as a final Bool Hunt that take her back through their memories together.
Blood Bool
If the description of a Bool Hunt below makes Scott Landon's childhood seem like a fun, carefree adventure, I should apologize, as that is misleading in every single way. While young Scotty and his brother did have the occasional bit of fun together, that was always when their father was away at work. Conversely, the boys' life was a red-soaked nightmare when Andrew Landon was home. Without getting too far into details, the Landon patriarch held strong opinions about the family's blood and its significance. A perfect example of this is a Blood Bool – which is an act of atonement and a tremendously fucked up way of showing love.
Deep Space Cowboys
The subject of author's intent is a perpetually fascinating one that extends to all storytellers – but Scott Landon is a particularly scary instance. While it seems that most people simply like Scott's books and appreciate his prose and themes, there are some individuals who take their love and analysis of his work a bit too far. These people continue to do laps through their own head studying the writing until extremes sometimes become options on the table – including violence. These folks are dubbed "Deep Space Cowboys" by Scott and Lisey, and while there are a couple of them featured in Lisey's Story, the principal one among them is Dane DeHaan's Jim Dooley.
Boo'ya Moon
This is where I have to start being a bit careful, as while having a base level understanding of certain elements in the book can deepen your appreciation of Lisey's Story, it's also an arena where some stones are presently best left unturned for spoiler reasons. When I mentioned a "whole new world" in the opening of this feature, it was really Boo'ya Moon to which I was referring. It's a land of perpetual twilight that has a dim red sun hanging in the sky, and wild foliage growing everywhere. It's a place of incredible beauty, and also everlasting nightmares that Scott introduces to Lisey when their relationship is getting serious. But is it actually real, or merely a product of false memories mixed with imagination? The only way to find out is to watch the series (or, obviously, read the book).
The Pool
Of all the magic featured in the world of Boo'ya Moon in Lisey's Story, The Pool is the most mystical location. It's an expansive, seemingly endless body of water that is surrounded on land by concrete steps where people can sit and observe. It's gorgeous, and has some special powers of restoration (again, I'm avoiding some key details here), but it is also an exceptionally dangerous place. There is a captivating aspect of The Pool that can be dangerously hypnotic, and there is every possibility that one can lose oneself staring out for too long. It's also a place of peril, as creating too great of a disturbance can attract some exceptionally dangerous attention.
The Long Boy
Stephen King has exposed his readers and audiences to all varieties of monsters and evil over the course of his storied career, and The Long Boy is a wonderful, nightmarish addition to that disturbing canon. Boo'ya Moon may be gorgeous to the point that it's almost overwhelming, but taking a hell of a lot of charm out of the place is the fact that it is home to a giant creature practically made of eternal screams and terror. The early episodes of Lisey's Story offer only fleeting glimpses at this horrific creation, but it won't take long before its visage is seared into your brain (especially if you make fast use of the pause button).
Lisey's Story is right around the corner, set to debut its first two episodes on June 4 exclusively on Apple TV+, so now is definitely the time to prepare. Stay tuned for my interviews with the cast and the director of the series here on CinemaBlend, as well as my upcoming feature series comparing the show to the book – and to catch up with all of the Stephen King adaptations that are presently in the works, be sure to check out our Upcoming Stephen King Movies and TV guide.
And pick up a copy of Stephen King's Lisey's Story on Amazon.
Your Daily Blend of Entertainment News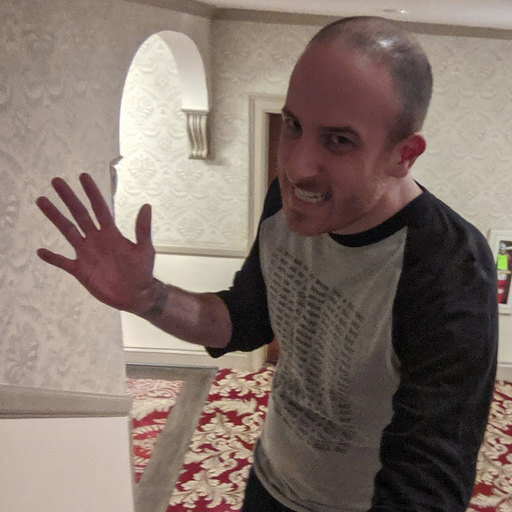 Assistant Managing Editor
NJ native who calls LA home and lives in a Dreamatorium. A decade-plus CinemaBlend veteran who is endlessly enthusiastic about the career he's dreamt of since seventh grade.