How S.W.A.T.'s Season 4 Finale Set Up Hondo, Chris And Street For Season 5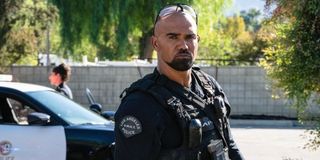 Spoilers ahead for the S.W.A.T. Season 4 finale, "Veritas Vincint."
The Season 4 finale of CBS' police procedural S.W.A.T. has come and gone, but not without a little bit of fire. While the series is indeed coming back for Season 5 in the fall, fans are still going to be left without Shemar Moore and the David Squad for a few months. That no doubt means many will be wondering what the characters will be up to when the series returns, as some will be coming back to completely different lives and careers.
To be sure, some characters, such as Tan and Bonnie, who finally got married and are on their honeymoon; and Luca, who will be going back to Germany with Chris for TLI; as well as Deacon, who is spending more time with his family. Still, there are three others that have some choices to make. Lina Esco's Chris and Alex Russell's Street finally kissed and confessed their true feelings for each other, just before Chris was set to leave for Germany and Street was ready for his transplant surgery. Meanwhile, Shemar Moore's Hondo may no longer be leading his team following recent events. Given how the season ended, what could things look like for the three main characters when Season 5 of S.W.A.T. premieres? Let's dive in.
What'll Happen With Chris In S.W.A.T. Season 5?
Chris went through quite a lot throughout Season 4, and the finale episode was no exception, with Chris getting ready to go to Germany and still dealing with the aftermath of Erika's death. A new memorial honoring Erika was put in place at HQ, as revealed by Chris, but she still had other things on her mind. Knowing she was leaving in the midst of Street getting what could be a life-changing and career-changing surgery was a worrisome idea to her. She tried reversing that idea when the two talked in the locker room, saying she wouldn't leave until the following week so the she would know he's okay. But Street, not wanting Chris to risk her career, assured her he'd be okay, and they shared a long-awaited kiss before sadly parting ways. So what will happen now when Chris comes back?
It's currently unknown what the Season 5 timeframe will be when S.W.A.T. returns in the fall, so it's hard to know what will happen between now and then, but it's possible that Chris will already be back from Germany, when viewers are reunited with the squad in the fall, or she might just be getting back to it. The Germany trip could be a great stepping stone to further her career at S.W.A.T., possibly opening the doors for more females to join. Of course, Chris is going to be woeful after spending three or so months in a completely different country away from Street, especially after only just getting their feelings out there. Their relationship has been in the works since the beginning of the series, and while both Street and Chris might still have some things to work out, it seems clear they will always love each other. So Season 5 could finally mark the beginning of Stris.
What'll Happen With Street In S.W.A.T. Season 5?
And speaking of Stris, Street has dealt with his own share of problems this season, including a "personal reckoning" that was teased. In the Season 4 finale, Street was readying himself for a medical leave set to follow his liver transplant surgery to help his mother, which is when the aforementioned mega-talk with Chris happened. It was strong and professional of him to turn down Chris' offer to push her job back and stay behind, and one can assume he'll be thinking about that kiss they shared just as much as fans will, if not more.
It's hard to know where things will be with Street when Season 5 kicks off, in that we don't know how long Street's recovery process will be, nor what his mother's health situation will be like after the surgery. It's possible that Sherilyn Fenn's Karen will have a bigger part of his life, whether he likes it or not, and will perhaps hold it over his head that he saved her. And of course, there's obviously still the unknown about his future with Chris. How their relationship will turn out in Season 5 is up in the air, but it seems like the finale truly set up the legitimate beginnings of this long-anticipated romance.
What'll Happen With Hondo In S.W.A.T. Season 5?
The Season 4 finale of S.W.A.T. was the endgame for a storyline that's been going nearly all season long, paired with the issues of what's been happening at the LAPD in the last few episodes. After Hondo went to the press to open up about the racism occurring within the department, protests sparked up all over the city, with the Imperial Dukes making yet another appearance. Following multiple Black Justice Now protests in Los Angeles, Patrick St. Esprit's Hicks told Hondo he was being demoted from squad leader due to his actions. With Luca, Chris and Tan out of the country, with Street on medical leave, and with Deacon taking time off to be with his family, Hicks told Hondo he could also take some time away. Hondo didn't take the news lightly, of course, considering what led him to be squad leader in the first place.
When we come back to S.W.A.T. in Season 5, Hondo's position within the department will likely be a new one, assuming nothing get reversed in the interim. We could see Hondo still being a part of David Squad, just not as the head honcho. Splitting up the team wouldn't make much sense for all the reasons, so perhaps Season 5's early episodes will center on Hondo trying to fit in elsewhere while still working his way back up to squad leader, if that's even possible. It wouldn't be S.W.A.T. without Hondo leading the team.
Season 5 of S.W.A.T. could be a lot different from the S.W.A.T. we've come to know and love. It will be interesting to see how each character is when the show returns to CBS and to see what relationships and careers could look like after such a hectic Season 4 finale.
The first three seasons of S.W.A.T. are streaming on Hulu, while Season 4 is streaming on Paramount+. Season 5 will premiere in the fall on CBS, shifting over to Fridays at 8 p.m. EST, before moving to Sundays at 10 p.m. EST later in the season.
Your Daily Blend of Entertainment News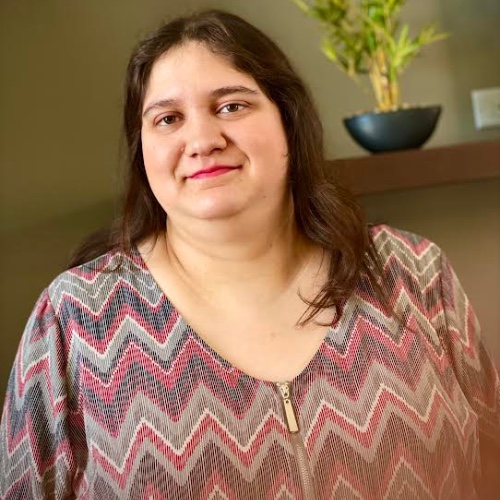 Passionate writer. Obsessed with anything and everything entertainment, specifically movies and television. Can get easily attached to fictional characters.