How S.W.A.T. Will Deliver A 'Personal Reckoning' For Street In The Final Season 4 Episodes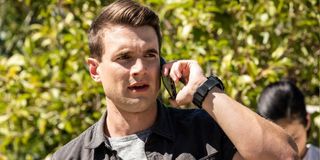 The final episodes of Season 4 of CBS' S.W.A.T. are nearing, and it won't all be sunshine and rainbows. One character is going to face a "personal reckoning," executive producer Aaron Rashaan Thomas promises.
Jim Street, played by Alex Russell, began CBS' S.W.A.T. as a reckless rookie. After getting booted from his squad and going back up the ranks, he knew he had to work harder than anyone to prove his worth on the team, and he has. From being part of big undercover ops to nearly winning the tough TLI competition, Street has definitely matured. However this season, fans have seen him go through his breakup with Molly, and even deal with his now-sick mother. Aaron Rashaan Thomas told TVLine that it's not over for him, and that these final episodes of Season 4 will be big for Street:
It's not known in what way this "personal reckoning" will happen. Last season, Street lost his foster brother, Nate, and he isolated himself from the team. He then nearly lost mentor Buck and, this season, we found out his mother, Karen, who has been in prison, has gotten sick, with her condition only worsening. She was transferred to a hospital, but Street had been avoiding calls since he didn't really want to see her after everything she's done. He finally did call after talking to Chris, but Karen's status is still unknown. It's possible that this "reckoning" could involve Street's mother. Or it could be something that will bring Street and Chris even closer now that Street's admitted his true feelings for her.
Although Season 5 of S.W.A.T. was announced just over a week ago, it's highly possible this "personal reckoning" of Street's will continue on, and these developments will be a bigger part of Season 5. The ending of Season 4, however it ends, could only be just the beginning for Street, and the aftermath seems like it's going to be major.
There are only four episodes left in Season 4, which means things are going to be getting even more intense for our favorite cops. This season has been nothing short of action and emotions, and there's no doubt these final installments will bring them out even more. There's S.W.A.T.'s newest recruit, as well as some of its veterans being revealed as racist, Chris still dealing with Erika's death and preparing to go to Germany, Hondo working with Daryl and Leroy on their new auto company, and now, Street's anticipated "personal reckoning." Needless to say these final episodes are not to be missed.
New episodes of S.W.A.T. return Wednesday, May 5 at 10 p.m. ET/PT on CBS.
Your Daily Blend of Entertainment News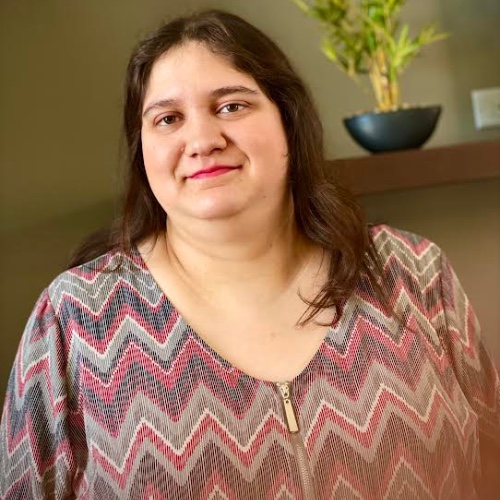 Passionate writer. Obsessed with anything and everything entertainment, specifically movies and television. Can get easily attached to fictional characters.