9-1-1: Lone Star Boss Has Some Good News For Fans Despite Intense Season 2 Cliffhanger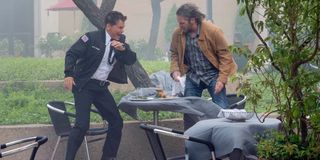 Spoilers ahead for the Season 2 finale of 9-1-1: Lone Star**, "Dust to Dust."**
The Season 2 finale of Fox's 9-1-1: Lone Star brought the first responder drama to another level. After Rob Lowe's Owen Strand and his firehouse dealt with the aftermath of a massive dust storm barreling through Austin, the team received some not so good news: the 126 is being separated indefinitely! But fear not, loyal viewers! Well, don't fear too much, at least, for Lone Star boss Tim Minear has some good news to go along with the bad.
For a little background: after an arsonist, who turned out to be someone within the department, set the 126 firehouse ablaze, the team had to be separated for the time being, with the firefighters getting reassigned to different stations. While the end of the finale made it seem like things were going to go back to normal as the family worked together to clean the place up, Billy Burke's former 126 captain and soon-to-be Deputy Fire Chief Billy Tyson broke the news that, due to financial cuts, the 126 will be shutting down permanently. The news left everyone shocked and saddened, of course, and the episode ended just as Owen punched Billy in his not-yet-the-chief face. Drama!
9-1-1: Lone Star co-creator and showrunner Tim Minear talked with TV Insider about how long the 126 squad could be separated for, and his update is one that should make any Lone Star fan hopeful. When asked if the split-house situation is one that will carry over into Season 3, Minear said:
So it doesn't sound like the show will be back to basics from the first minute of the Season 3 premiere, but that the status quo will be reestablished sooner rather than later. While it seems like the 126 won't be separated for very long, it will be interesting to see just how everyone works out at their new stations. Marjan (Natacha Karam), Paul (Brian Michael Smith) and Judd (Jim Parrack) were all assigned to the 122, where they were shown to be having some fun, while Mateo (Julian Works) was back to doing grunt work at the 129. And now that he's stood up to the captain, who knows where that will leave him.
Owen was previously in talks to be deputy fire chief, but with that out of the plan, it's a question of what he will do alongside his efforts to get the 126 back online. Meanwhile, Tommy (Gina Torres), T.K. (Ronen Rubinstein) and Nancy (Brianna Baker) didn't have much luck finding a station with an open ambulance bay. Plus, Tommy is still grieving over the loss of her husband and struggling with being a working widowed mom. The 126 will always be the 126, with or without the firehouse they shared, but what will be the catalyst that brings them back together, and will it be permanent?
Despite it parent series 9-1-1 returning in the fall, 9-1-1: Lone Star won't be coming back to Fox for Season 3 until the midseason kicks off in January 2022. That means fans will have to wait a while to see what happens with the 126, and where they could go following the events of the Season 2 finale. Knowing that they likely won't be separated for long will at least put fans at ease, and maybe Tim Minear and Ryan Murphy can find a way to give viewers an Texas-sized update through the flagship series.
While you wait for the next season of Lone Star, take a look at what TV shows to look forward to this summer! The first two seasons of 9-1-1: Lone Star are streaming on Hulu.
Your Daily Blend of Entertainment News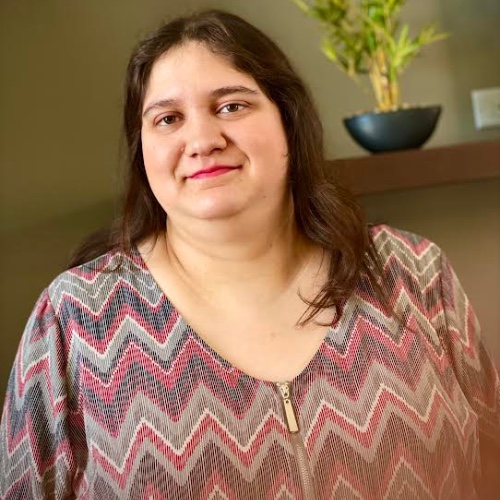 Passionate writer. Obsessed with anything and everything entertainment, specifically movies and television. Can get easily attached to fictional characters.