What's Up With The Powerpuff Girls TV Show? And 9 More Questions I Have For The CW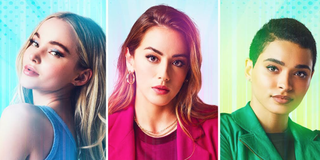 (Image credit: the cw press)
As a network that has never really been a consistent contender up against the Big Four, The CW's reputation speaks for itself when it comes to crafting series and franchises that amass dedicated fandoms, from the Arrowverse to the Riverdale-verse to the All American-verse. And while big shows on other networks have taken pretty massive ratings and viewership tumbles with each year that passes, The CW's shows still tend to hit the same audience benchmarks that they have for years. And it's been a pretty interesting month for the network, thanks to an assortment of announcements regarding schedule changes, pilot decisions and new projects.
After everything that's come out so far, I wanted to take a step back and voice a few questions and potential concerns about some of The CW's biggest headlines of late. And it's hard to think of a better place to kick things off than with the much-hyped (for better or worse) live-action adaptation of The Powerpuff Girls.
What The Actual Eff Is Happening With The Powerpuff Girls Show?
If The CW's Powerpuff Girls pilot – glamorously titled Powerpuff – hadn't landed a killer trio of stars in Chloe Bennet, Dove Cameron and Yana Perrault, I might have given up on it long before the network revealed it would be retooling its initial plans, which coincided with a leaked version of the pilot's script making the internet groan collectively with its masterclass in un-self-aware satire. The show still stands a chance of doing something non-catastrophic if co-writers Diablo Cody and Heather Regnier reveal themselves to be O.G. creator Craig McCracken in disguise, but barring that impossible scenario, fans may want to proceed with much caution.
Will The Flash And Riverdale's Season-Opening "Events" Be Related?
While it makes thematic sense for "Crisis on Infinite Earths" to have been the last big Arrowverse crossover, knowing that COVID-19 is responsible makes it far less poetic. Thus, it was quite interesting when The CW revealed The Flash would be kicking off Season 8 this fall with a five-episode event, and that certain CW-verse characters would be involved. Is it just timely, then, that Riverdale will kick off Season 6 with its own five-episode event, and that the phrase "CWverse" was used instead of "Arrowverse" when The CW boss Mark Pedowitz talked about it? Dare we hope to see Barry Allen thwarting a disaster at Riverdale High?
Why Is Supergirl's Midseason Premiere All The Way In August?
While we're on the subject of Arrowverse shows – it's a theme – Supergirl won't return from its final season hiatus until Tuesday, August 24, a full three and a half months after the midseason finale aired. I get that The CW has a lot of licensed content joining its schedule during the 2021 Summer TV season, from Wellington Paranormal to more seasons of Coroner and Dead Pixels, but doesn't it seem weird/rude to make fans wait patiently for new episodes for that long during the final season? I could maybe understand if Supergirl's return was being paired with Stargirl's Season 2 premiere, but nope.
Will The All American Franchise Continue To Expand?
All American is the perfect example of the kind of CW series that flies under a lot of people's radars simply by not having caped crusaders or being a high-profile reboot. And its popularity, grown in part by the drama's presence on Netflix, was certainly a deciding factor for the network's execs to give a thumbs up to the spinoff All American: Homecoming. The new show will focus on Geffri Maya's tennis-loving Simone and the top-notch baseball player Damon, as portrayed by Legacies' Peyton Alex Smith. The shift in sports is the smart and easy way to bring another chapter of the franchise to life, but considering the overall hook is being immersed in the Black College scene, I wonder if the All American creative team will expand the universe in ways that aren't so sports-centric but still play into the title.
How Amazing Is Beebo Saves Christmas Going To Be?
I will admit I wasn't 100% on board with the big blue god Beebo when he first appeared on Legends of Tomorrow, which is idiotic on my part, since giant otherworldly randomness is everything to me. The adoration grew, however, and now I'm all the more eager to experience the upcoming one-hour special Beebo Saves Christmas. It's unlike anything else that's come out of the Arrowverse so far, and even though there have been other animated projects such as Constantine and The Ray, I think it's safe to say a Beebo Christmas special is going to be 100% unique. I cannot wait to see what kinds of excellence comes from it, especially since we already know former Legends of Tomorrow star Victor Garber will be returning to the franchise as the narrator.
Are The Waltons Going To Be All Brooding And Sassy Now?
As weird as it is to think The CW announced a project even more unpredictable than Beebo Saves Christmas, the network caused a lot of double-takes in revealing the upcoming throwback special The Waltons' Homecoming, which will commemorate the 50th anniversary of the original Christmas special that kicked off the Waltons' TV run in the 1970s. Yes, it's set in the 1930s, so it's clearly going to be a relatively rare example of The CW taking on historical fiction, but it's during the Depression, so does that mean we should expect Logan Shroyer's 17-year-old John Boy to be a moody Riverdale-esque freakshow? I mean, probably not, because The Waltons was the epitome of classic American TV schmaltz, and O.G. John Boy actor Richard Thomas is making a return as the special's narrator. But it IS The CW, so I'm not saying good night to those expectations just yet.
Will Ava DuVernay's Naomi Feature Superman And Young Justice?
More great things are no doubt on the way from Selma and When They See Us filmmaker Ava DuVernay, who teamed with Arrow writer Jill Blankenship to develop a TV adaptation for Naomi, the still relatively new DC superhero that is set to be played by up-and-coming actress Kaci Walfall. At this point, the comic character Naomi has been the center of a six-issue standalone series, and followed that up with a handful of appearances in Action Comics and Young Justice, which leads me to wonder just how many other DC heroes will be utilized within the new project that The CW only recently granted with a series order. Of course, there are probably already tons of creative changes that will stretch her origin story out across a whole TV season, but maybe that just means we'll see more characters that the Arrowverse hasn't touched yet. (Dare we hope for The Flash's Bart "Impulse" Allen to star in Naomi after being introduced?)
How Does One Make Legends Of The Hidden Temple More Suitable For Grown-Ups?
While I can't totally knock the idea that playing into TV viewers' nostalgia zones is a smart way to develop reboots, I'm a little confused by The CW going all-in on a reimagined "adult" version of Nickelodeon's Legends of the Hidden Temple. I get that it means the challenges will be bigger and harder and probably on the scale of something like Netflix's Floor Is Lava, but the kid-friendly nature of the original is what made this quasi-Indiana Jones vibe work. Will it not defeat some sort of purpose by having grown-ass people listening to Olmec and cheering on "Green Monkeys" and "Purple Parrots?" If anything, I hope the aged-up nature of Legends of the Hidden Temple's reboot means the adult contestants can physically maim those dreaded Temple Guards when they show up.
Will Black Lightning's Painkiller Spinoff Find A New Home At HBO Max?
I suppose this isn't necessarily a question meant directly for CW execs, but I do wonder if part of the motivation for passing on the Painkiller pilot was because WB and DC execs felt it might work better on the superhero-friendly streaming platform HBO Max instead of on linear TV. It's not even confirmed at this point that the offshoot is even in the running to be shopped around, but a lot of fans out there would love to see the Black Lightning character get a second shot on the small screen. And if it happened to be at a place that allowed for bigger budgets and even better looking special effects, so be it.
Can Someone Make Sure The Scooby-Doo Reunion Special Is Legitimately Great?
I'll cop to being a pretty big fan of Scooby-Doo in many of the brand's various incarnations across all media – Team Scooby Doobies in Laff-A-Lympics all day – so I was instantly interested as soon as The CW announced its cheeky-sounding The Scooby-Doo Reunion Special, which will feature Fred, Daphne, Velma, Shaggy and the titular Great Dane talking about their most memorable mysteries from the last 52 years. At least that's how it starts, because of course the Warner Bros. studio lot they're visiting has a monsteriffic mystery of its own to deal with. Interestingly, The CW's announcement didn't reveal who will be writing the new special, so my biggest question here is: can they find a writer on the meticulously meta level of Community and Rick and Morty's Dan Harmon to continue Scooby-Doo's long history of self-aware horror comedy?
I guess I could technically come up with a bunch of other questions for The CW about Stargirl, Kung Fu, Walker and why the network is attempting to make Saturday night primetime a thing, but there's only so much time in a day whenever you don't have super-speed, or a ship that travels through time, etc. So now I'll just try and form my own super-patience while waiting for all of the above to be answered in some shape or form.
Your Daily Blend of Entertainment News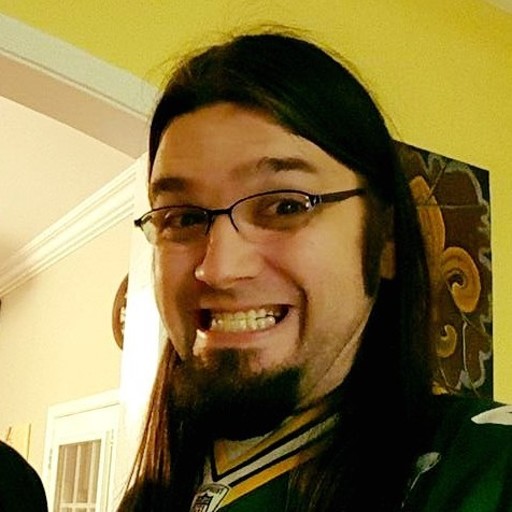 Assistant Managing Editor
Nick is a Cajun Country native, and is often asked why he doesn't sound like that's the case. His love for his wife and daughters is almost equaled by his love of gasp-for-breath laughter and gasp-for-breath horror. A lifetime spent in the vicinity of a television screen led to his current dream job, as well as his knowledge of too many TV themes and ad jingles.