Why I'm Actually Really Excited For The iCarly Reboot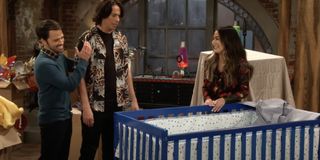 I was part of the generation that grew up with some of the best Nickelodeon shows, from classics like The Amanda Show and reruns of Kenan and Kel to some of the newer ones like Drake & Josh and Victorious. However, no other show was quite as beloved by me as iCarly, and that seems to be the case for several other fans of the former hit Nickelodeon tween-teen series.
That's why when a new reboot of the show was announced, I was a bit skeptical. Reboots are tricky, with many not working out that well. But, after doing some research and watching that awesome trailer, I'm actually really excited for the iCarly reboot. With the main star, Miranda Cosgrove, returning to the story, here are all the reasons I'm excited about the new iCarly.
The iCarly Reboot Is Targeting Its Older Fans
With iCarly premiering way back in 2007, it's been a good amount of time since fans of the show have really watched the classic sitcom. While the show did just pop up recently on Netflix, creating a surge in new viewers, there's no denying that the show was definitely made for kids of the late '00s.
But, with the new iCarly, the show is growing up with its original fans. According to E! News, the new iCarly will give us a more mature look into the world of Carly, Freddie, and Spencer after the last episode of the original aired years ago. Miranda Cosgrove spoke to E! News about the change, and how it will affect the show going forward.
Some of the upcoming plot points of the series show the main cast in regular everyday live. Carly is in her late twenties and trying to fit into the modern-day influencer culture, Freddie is a divorced stepdad who has moved back in with his mother, Spencer is – well, he's rich now, but that doesn't mean he won't have problems too. It sounds like a great time already and I'm here to see some new adult-like problems.
Several iCarly Stars Are Returning For The Reboot
While Jennette McCurdy will not be returning to the iCarly reboot for her own personal reasons, several of the original cast members are set to return, according to Deadline.
Miranda Cosgrove will has returned as Carly, Nathan Kress will be seen as Freddie, Carly's tech-savvy best friend, and Jerry Trainer is back as Carly's crazy and yet super talented artist older brother, Spencer. With that main trio coming back, I feel that no matter what, we're going to have a fun time with this series.
I mean, in my opinion, Spencer Shay was the man that carried the original show in the first place. His jokes were top-tier. Who could ever forget when he just got an ostrich, because why not?
Plus, judging from the trailer, it looks like one of Carly's older enemies will be back. That's right – Nevel Papperman. Oh yeah, he's about to bring the drama. I am here for it.
The New Cast Members Of The iCarly Reboot Look Promising As Well
While it is unfortunate that we won't get to see Sam Puckett again in the show, or even great side characters like Gibby, that doesn't mean that the show isn't giving us some great new characters to support alongside the OG's. According to Deadline, the Paramount+ original series added on two new main cast members.
Laci Mosley and Jaidyn Triplett are joining the cast of iCarly, creating wonderful new storylines alongside the other main characters. Mosely is going to play Harper, Carly's roommate, and her best friend. Triplett will be portraying Millicent, who is Freddie's snarky but also media-savvy stepdaughter.
While it does seem strange to think of Freddie an actual dad, I honestly wouldn't want it any other way. Can you imagine the jokes that will fly between Freddie and Millicent while trying to get the cameras going on iCarly? I want to hear Millicent say the iconic countdown at least once.
The iCarly Apartment Looks Different In A Great Way
As a child, I was also immensely jealous of Carly and Spencer's apartment. I mean, it was two stories in the middle of Seattle. We may make fun of Spencer, but the dude was making a lot of money to afford a place like that. However, it seems that Spencer is uber rich now, because we got to see a tour of his new apartment through Entertainment Tonight – and it looks so good.
It's not as zany as it used to be or as colorful, which is expected. Spencer has aged up and probably matured beyond his younger self, but it still has that same iCarly feel. Some walls are knocked out and the space feels larger, and yet a lot of it feels the same but in a good way. I absolutely loved seeing the nods to the original show, with the Bottle Bot in the corner, one of Spencer's famous art pieces, while also moving the apartment into a more modern setting.
Truth be told, it's good that they did this. It gives iCarly a fresh start, a chance to really come out with some awesome episodes. The characters might be older, wiser, but at the same time, are still going to be up to their antics. This apartment is the perfect example of that.
I seriously cannot wait for this show to premiere. Even with all the changes they've made, I have faith that it's going to work wonderfully – I mean, how can you ever get over Spencer cussing? It's something I never knew I needed until now.
How excited are you for the upcoming show? iCarly premieres on Paramount+ on June 17, for all of those that are interested. This show will definitely be part of my favorites from the 2021 Summer TV shows list – do you think it will become one of yours?
Your Daily Blend of Entertainment News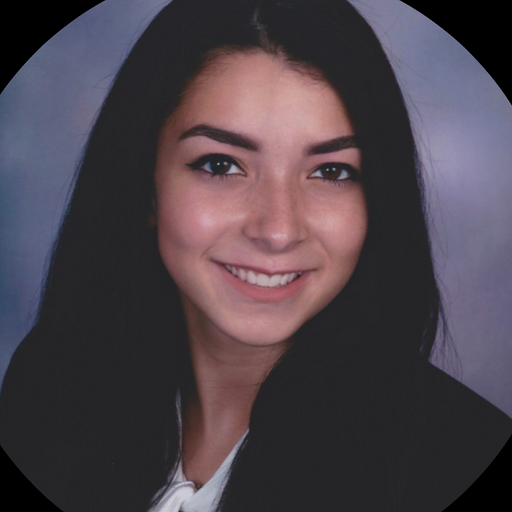 Big nerd and lover of Game of Thrones/A Song of Ice and Fire. Will forever hate season eight. Superhero and horror geek. And please don't debate me on The Last of Us 2, it was amazing!