Emilia Clarke Absolutely Knows The Scene In Game Of Thrones She Would Go Back And Change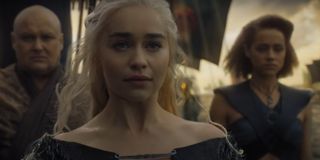 Spoilers ahead! Only read if you've seen the ending to Game of Thrones.
Emilia Clarke got her big break as Daenerys Targaryen on Game of Thrones, which she has parlayed into a rather eclectic career that includes romantic comedies and other fan-favorite franchises. The HBO fantasy series has been finished for a few years now, but Clarke is still constantly peppered with questions about any scrap of detail that takes us back to the world of White Walkers, conspiring liars and unfortunate love stories. The Mother of Dragons is a good sport, though, and she has an answer for the one scene she would absolutely go back and change. And I think most of the Internet might just agree with her…
In truth, it's likely the only logical Daenerys Targaryen scene to contemplate changing in Game of Thrones. It's certainly the scene that polarized fans a lot when they first saw it in the series finale back in 2019. In her segment with theSkimm, Emilia Clarke revealed what she would change, saying:
Ah, yes, the scene in which Jon Snow chose duty over love and stabbed Daenerys Targaryen to death, mere feet from the Iron Throne. It seems as though Emilia Clarke took a page out of Sean Bean's own playbook and aimed to be more humorous than serious in her answer. But fans, and the North, remember their reaction to that final season, and it wasn't exactly pretty.
Some of the biggest complaints about what played out in the final episodes of Game of Thrones centered on the major female characters, such as Brienne of Tarth left crying in her bathrobe over a man or Cersei Lannister crying in the face of death. It became a question of character development that is still hotly debated to this day. The contention only amplified when Emilia Clarke's Daenerys Targaryen went from the breaker of chains to the mad hatter destroyer of cities in what felt like no time at all. Others would argue that there were hints of Daenerys' fall, way before that season.
But the short and sweet reason behind the outrage over Daenerys Targaryen's fate on Game of Thrones is that mostly everyone wanted her to win. They did not want to see her die. After years of fan-favorite characters being killed off at random, we just wanted that one good thing to prevail. I guess Emilia Clarke would've too, if she could change the scene herself.
Nevertheless, she may be known as the Mother of Dragons, the Breaker of Chains, the Unburnt, the…well, you get the point, but Emilia Clarke is also forging a path that would make even her Game of Thrones character proud. She recently joined the MCU family through Disney+'s Secret Invasion, based on the comic book crossover of the same name that sees alien Skrulls infiltrate different levels of life on Earth. Clarke has also written her own comic book, M.O.M.: Mother of Madness, which sounds like something Season 8 Daenerys would've have liked to have read if she never ended up dying.
But we can put those questions about that Game of Thrones scene to bed. The Queen has spoken. At least for now. Chances are the spinoffs, one slated for a release on HBO in 2022, will also draw varied opinions from fans.
While you wait for those, you can revisit Game of Thrones by streaming it on HBO Max.
Your Daily Blend of Entertainment News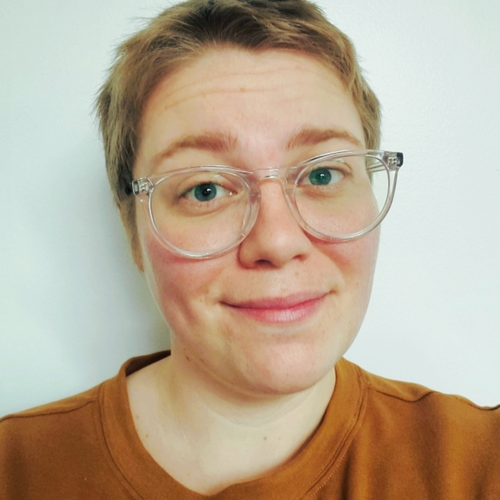 Movies and TV News Writer
Freelance writer. Favs: film history, reality TV, astronomy, French fries.