What His Dark Materials' First Look At Season 3 Tells Us About The Amber Spyglass Adaptation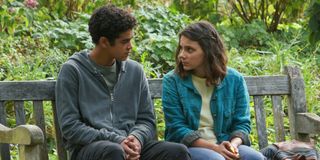 His Dark Materials' second season finished airing on HBO back in late 2020 on some intense cliffhangers, and fans were lucky enough to get the renewal for a third and final season that will adapt Philip Pullman's The Amber Spyglass ahead of the finale. No premiere date for Season 3 has been announced just yet, but production has officially begun on the third season, and a first look at stars Dafne Keen and Amir Wilson on set reveals some details about what's on the way.
The first look reveals the actors playing Lyra Silvertongue and Will Parry on set for the third season's adaptation of The Amber Spyglass, which will close the His Dark Materials story inspired by Philip Pullman's novel trilogy of the same name. Assuming that we're not dealing with a dream sequence (although more on that lower), check out a breakdown of what the first look probably tells us about the beginning of Season 3, starting with some details that are spoiler-free for the books before moving into book spoilers!
Will And Lyra Reunite Early
Dafne Keen and Amir Wilson are together in this first look at Season 3, and all signs point toward them on location together about to get to work. The clapperboard that Wilson is holding reveals that this is quite literally the beginning of production on the first take of this scene in the Season 3 premiere – a.k.a., Episode 301 – and Wilson at least is in costume, based on how the fingers that Will Parry is missing are covered up.
Will and Lyra were separated at the end of Season 2, with the distance between them growing and the odds stacked against them. TV shows regularly film episodes out of order, so the premiere may not open with Will and Lyra together, but the first look indicates that they'll be back together early on! Of course, Dafne Keen's makeup shows some serious bags under Lyra's eyes, so we shouldn't rule out this scene involving either Lyra dreaming or waking up, which would be bad news for Mrs. Coulter!
A Time Jump Is Probably Coming
Dafne Keen's hair seems to be significantly longer in the first look at the first episode of Season 3, which suggests that His Dark Materials is going to deliver a time jump from where Season 2 ended. Lyra has also had a change of clothes, which really does seem like something Mrs. Coulter would have done once she had her hands on her daughter again. Will isn't wearing the coat he got from his dad after his death (which came with a change from the books), but Keen's hair is really what sells me on the time jump.
And a time jump would make sense from a practical standpoint. His Dark Materials finished filming Season 2 in 2019, and the teen actors may look visibly older with Season 3 production beginning in spring 2021. That's not to say that an in-universe time jump will match how much time has passed in the real world, but I'm guessing some weeks or even months will have passed before Will and Lyra reunite.
Season 3 Has Already Been Filming For A While
Although the news that His Dark Materials has begun filming the third season adaptation of The Amber Spyglass only just broke, the clapperboard reveals that Dafne Keen and Amir Wilson actually began filming for the Season 3 premiere almost a full month ago on May 24. While that doesn't reveal any details about the plot, it could at least mean that fans will have one month less to wait for the show to return to HBO.
My fingers are crossed for a 2021 release at least. Seasons 1 and 2 both premiered in November and wrapped in December, so assuming no production shutdowns like the one that resulted in an episode being cut from Season 2, perhaps His Dark Materials will be back in the fall. Now, let's break down what this first look says about Season 3 based on details from Philip Pullman's The Amber Spyglass, with BIG BOOK SPOILERS ahead!
Will Probably Meets The Angels Quickly
Will actually encounters a pair of angels at the end of The Subtle Knife, but Balthamos and Baruch didn't appear in the second season of the show. The angels in the book want to guide him to Asriel, but Will wants to find Lyra and rescue her from Mrs. Coulter first. Balthamos in particular becomes key to Will's journey to find Lyra, and the photo of Amir Wilson and Dafne Keen suggesting an early Will/Lyra reunion indicates that Will meets and joins forces with the angels quickly in Season 3.
Will's two angel allies have both been cast, with Kobna Holdbrook-Smith of Zack Snyder's Justice League and Simon Harrison of Everest playing Balthamos and Baruch, respectively. Notably, the angel Xaphania has also been cast, to be played by Into the Badlands veteran Chipo Chung, but Xaphania has a different and arguably more heartbreaking role to play if Season 3 follows The Amber Spyglass to the end.
Lyra Probably Escapes Quickly
Dafne Keen is sporting some serious bags under her eyes thanks to her makeup job for the Season 3 premiere, which fits with how The Amber Spyglass handles her story early on with Mrs. Coulter keeping her drugged, asleep, and dreaming until Will and Co. come to the rescue and she wakes up. Keen's makeup combined with apparently sharing a scene with Amir Wilson indicates that she escapes Mrs. Coulter relatively quickly, even if she's not going to bounce back to herself right off the bat.
It Could Be A Dream Sequence
All of this said, I can't ignore the possibility that the first look is from a dream sequence, which would mean that it gives away far fewer clues than it seems. Lyra was dreaming of the world of the dead at the end of Season 2, where she "met" Roger again. In The Amber Spyglass, Lyra's dreams are ongoing, and ultimately prompt her to make the journey to that world of the dead herself.
While Will obviously isn't in the world of the dead until he travels there with Lyra, she could well dream of him as well, resulting in a Season 3 premiere scene between Dafne Keen and Amir Wilson without reuniting their characters so early on. A dream sequence is definitely possible, but I'm leaning toward the first look genuinely showing Will and Lyra back together for real for one key reason: The Amber Spyglass is pretty long.
Season 3 Will Move Through The Book Plot Quickly
The Amber Spyglass is by far the longest of Philip Pullman's three His Dark Materials books, and arguably the most dense and complicated. Season 3 will run for the same amount of episodes as the first season's adaptation of Northern Lights/The Golden Compass and just one episode longer than the second season's adaptation of The Subtle Knife. The idea Will and Lyra reuniting in the Season 3 premiere in the flesh rather than via dream sequence might seem fast, but there is a lot that the show needs to pack in from the book.
There will of course be cuts and tweaks in bringing the book to the screen, but His Dark Materials absolutely can't just leave out the world of the dead or what's happening with Asriel and Mrs. Coulter or Mary Malone and the mulefa, although I'm guessing Mary and the mulefa might get the short end of the stick compared to some other huge plots. Plus, His Dark Materials was already foreshadowing Will and Lyra's emotional ending back in early Season 2 with the Oxford Botanic Garden bench, so I highly doubt that the show is going to shortchange how their stories conclude.
If a major storyline is going to be condensed to make room for the show to do justice to The Amber Spyglass as a whole, the long journey to rescue Lyra makes the most sense in my mind. I do hope that Will crosses paths with Iorek during his quest to find Lyra, but if something's gotta give in one of the big Amber Spyglass arcs, I'm guessing it will be some of the beats of this particular story. Is that a lot to guess based on the first look behind-the-scenes? Maybe, but I'm sticking with it!
Unfortunately, it may be a while before we get much more than this first look. Still, if the lead up to Season 3 is similar to the lead to Season 2, then the trailer could release sometime this summer. The first of a few Season 2 trailers released during San Diego Comic-Con's virtual presentation in 2020. For now, you can always rewatch the first two seasons streaming on HBO Max, and check out our 2021 summer TV premiere schedule for some additional viewing options.
Your Daily Blend of Entertainment News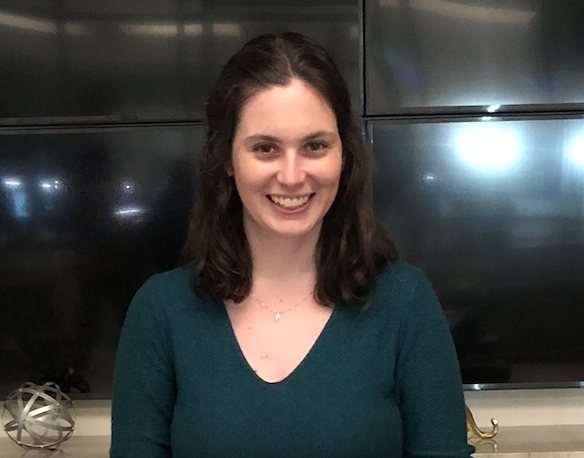 Laura turned a lifelong love of television into a valid reason to write and think about TV on a daily basis. She's not a doctor, lawyer, or detective, but watches a lot of them in primetime. Resident of One Chicago, the galaxy far, far away, and Northeast Ohio. Will not time travel and can cite multiple TV shows to explain why. She does, however, want to believe that she can sneak references to The X-Files into daily conversation (and author bios).