Disney+'s What If...? Toy Leak May Have Revealed The Surprising Return Of A Major Marvel Villain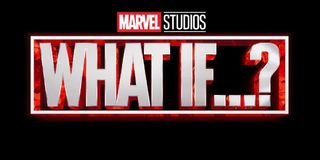 While Loki has been another tour de force for the MCU's TV side, Disney+'s next Marvel series has been making waves long before its debut. The upcoming animated anthology What If…? has yet to have an official premiere date, but it looks like the 10-episode first season just might include the return of a fan-favorite villain that fans might not have been expecting.
As What If…? gets closer to its August premiere window, the always popular Funko POP! is reportedly going public with some of its figure reveals for the Disney+ series. Now, we already know quite a few of the voice actors who have been confirmed, and a huge number of MCU actors are returning to reprise their iconic characters in altered animated forms, including Robert Downey Jr. and the late Chadwick Boseman. It's presumed that some of those A-listers have yet to be announced, though, and it looks like one of those unreported voices could belong to James Spader as the fan-favorite Marvel villain Ultron. Unless the toy gods are lying to us, anyway. Here's what was shared on Instagram:
Since Avengers: Age of Ultron's debut in 2015, fans were quick to make Ultron, voiced by James Spader, one of their new favorite MCU villains, even if the film itself didn't hit the high marks of its predecessor and later sequels. And it looks like he's going to be returning in What If...?, or at least part of him, if the new King Killmonger Pop is any indication. Michael B. Jordan's character is seemingly holding the head of Ultron, Tony Stark's initially non-villainous creation, and we know from the trailer that Killmonger and Tony Stark are featured together for one installment, so that all checks out. What remains to be seen, however, is whether or not The Blacklist's Spader lent his voice to the role, or if Ultron will go without.
It's an exciting idea to think about, and this isn't even the first time a What If...? detail has been potentially spoiled due to a toy. Last month, a LEGO set seemingly upended a storyline too early, although it's still not 100% clear if those details will indeed be featured in the TV series, though it's hard not to make that very assumption.
Marvel's What If…? is the MCU's first animated anthology series, asking the initially simple question, "What if?" and then presumably blowing fans' minds. Each episode will have a familiar MCU scenario played out far differently from how things originally went down. For example, Agent Peggy Carter will be the one to take the super soldier serum rather than Steve Rogers, resulting in the wholly badass Captain Carter, while Guardians of the Galaxy's Yondu (Michael Rooker) will team up with Chadwick Boseman's Black Panther. Not every storyline has been revealed, so it will be interesting to see just how Killmonger might get his hands on Ultron's disembodied head, and how all these stories will collide.
While James Spader is best known at this point as Red in NBC's drama The Blacklist, MCU fans definitely know him as Ultron in Avengers: Age of Ultron. Although many don't consider it to be one of the best Marvel movies, I do think it's still one of the more enjoyable ones. Regardless, the second Avengers movie has certainly stayed on fans' minds, as Ultron has factored into theories for the MCU's Disney+ series, so it would definitely be fitting for him to show up again in that respect. It would be great to get more James Spader in the MCU, even if it is just for a short time, so here's hoping there's still a voice box in that head of his.
Disney+ finally announced that What If...? will officially premiere on Wednesday, August 11, with new episodes dropping every week. What other Marvel stars could make a return? Only time - and potentially time-traveling villains whose name sounds like Dang the Donquerer - will tell.
Your Daily Blend of Entertainment News
Passionate writer. Obsessed with anything and everything entertainment, specifically movies and television. Can get easily attached to fictional characters.