Fans Had A Great Theory About Kim Kardashian Shutting Down KKW, But What's Really Going On?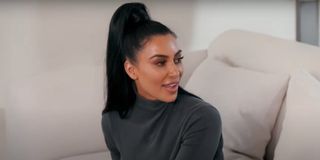 (Image credit: E!)
Like many in her reality TV/real family, Kim Kardashian has a lot of side businesses. One of her most lucrative endeavors, which racks in enough beans to help solidify the reality star's billionaire status, is KKW Beauty. Launched in 2017, the company sells (you guessed it) a variety of beauty products, including makeup and body care. However, Kardashian recently announced the brand was temporarily shutting down and it quickly led to a great fan theory as to why that is. But the real reason might be more consequential than what fans are even guessing.
What Kim Kardashian Says Is Going On With KKW Beauty
Kim Kardashian took to social media on Tuesday to officially announce that KKW Beauty was shutting down on August 1 at midnight but would return with "a completely new brand with new formulas." That's the "why" behind the brand shutting down, but not necessarily why Kardashian wants to rebrand in the first place. Some fans have the theory that her reasons might just have something to do with Kanye West:
The fan speculation is alluding that Kim Kardashian is hoping to drop the West from KKW Beauty because of her divorce to Kanye West. It's a sound theory – because who really wants their ex-husband attached to their successful business ventures? Over the last few months, Kim Kardashian and Kanye West's divorce proceedings have been underway – with both parties reportedly hoping to keep their own individual businesses in the process. Yet Kardashian has opted to continue using her full last name on social media.
Nevertheless, according to a source for WWD, Kim Kardashian isn't planning to drop the last letter for KKW Beauty. Interestingly enough, said source claimed that the rebrand is not so petty as we might think:
If Not For Kanye West, Why Rebrand KKW At All?
Yet, that just brings us back to square one: why rebrand KKW at all? Another possible theory holds that Kim Kardashian might be legally required to do so. A civil lawsuit was filed in June by Seed Beauty – the cosmetics corporation that makes Kardashian's products – against KKW, according to Forbes. Apparently, Seed Beauty believes their trade secrets would be in jeopardy with KKW potentially moving to Coty, a competitor manufacturer. (Kylie Jenner's beauty brand faced similar legal scrutiny, as they also are attached to Seed Beauty.)
Whatever the circumstances, though, Kim Kardashian is still moving full steam ahead post-Kanye West divorce. KKW Beauty is getting a brand new facelift. SKIMS is even set to be featured at the Olympics. In terms of lingering questions, eagle-eyed fans are usually pretty good at catching the Kardashian-Jenners out, but it looks like we'll have to wait for further updates on KKW's new name to see if the latest is correct. (Not to mention, Kardashian's potential involvement in the movement to Free Britney Spears.)
Your Daily Blend of Entertainment News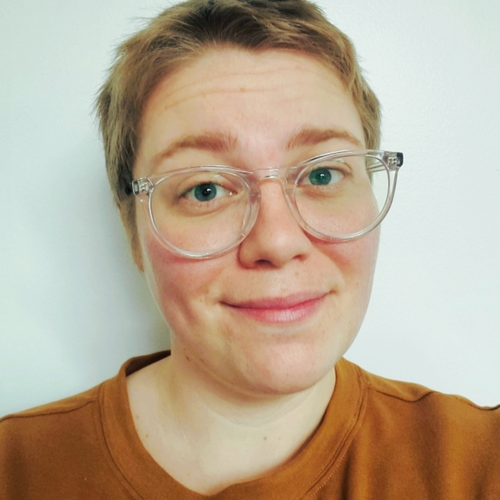 Movies and TV News Writer
Freelance writer. Favs: film history, reality TV, astronomy, French fries.