Eagle-Eyed Fans Caught Kim Kardashian And Kylie Jenner In A Social Media Faux Pas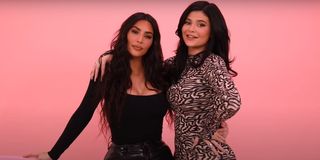 (Image credit: Kylie Jenner Youtube)
The Kardashian-Jenner's social media accounts are like well-oiled content machines that continuously generate a plethora of carefully posed snapshots into their glamorous lives. But it seems the wheels might be getting just a tad rusty these days because the ever-ready, sharp-shooting, eagle-eyed fans of both Kim Kardashian and Kylie Jenner caught the two out in a mishap stemming from their social media accounts.
A few days ago, Kim Kardashian posted another one of her signature bikini pics, which wasn't too out of the norm for the Keeping Up with the Kardashian star. In fact, one could say it paled in comparison to some of her more recent photos. The Instagram pic simply showed her and sister Kylie Jenner laying out in the sun in complimentary neutral colors. No harm done, really, but then the fans started pointing out that the same exact photo was posted on Jenner's Instagram three weeks ago. Check out Kardashian's recent post down below:
Kim Kardashian and Kylie Jenner don't need to worry about the faux pas, if they were in the first place, because the fans aren't exactly mad over a regurgitated bikini pic from the reality family. They simply noted that it was weird for them to have a matching photo, when the family typically will post similar photos from different angles. Personally, I think it's kind of hilarious that they are reusing bikini pics to sate the masses and that Kardashian felt she did her due diligence by changing the color filter on the pic just a bit and including the short "SPF 100" caption.
This isn't the first time that the Kardashian-Jenners have entered into the realm of social media faux pas. Just a few week ago, their sister Khloe Kardashian became embroiled in drama when she attempted to scrub an unfiltered (and highly circulated) pic from the internet ether. She ultimately addressed the confusing situation in a near-nude Instagram video. For the reality family, the events were a textbook maneuver of fighting social media with social media.
Kylie Jenner, in particular, seems to have become a somewhat polarizing social media queen. Many often complain about the beauty empire billionaire's rather excessive display of her lifestyle. From her 3-year-old daughter Stormi's designer handbags to Jenner's own awkward bikini poses, she seems to be more criticized than the others in her family. Her post asking fans for money for her former make up artist's brain surgery stirred up a huge backlash recently.
SKIMS entrepreneur Kim Kardashian can't be fully blamed for her social media faux pas here. She's kinda busy juggling a divorce, studying to be a lawyer and posting other mind-boggling thirst traps. But as this photo snafu shows and as Keeping Up with the Kardashians comes to its final conclusion, perhaps the carefully planned social media strategy needs a bit of a tune up.
Your Daily Blend of Entertainment News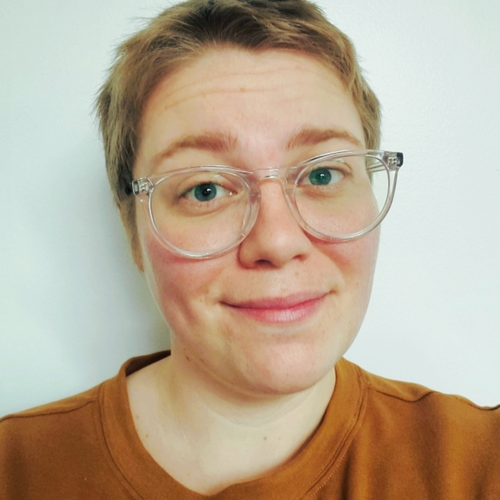 Movies and TV News Writer
Freelance writer. Favs: film history, reality TV, astronomy, French fries.