Virgin River Season 3 Ending Explained: 7 Major Cliffhangers From The Finale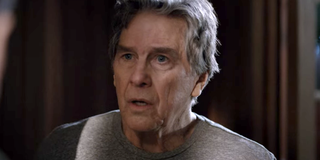 Warning! Big fat spoilers ahead for the Virgin River Season 3 ending and the season as a whole. Stop right now unless you want to join the sewing circle and hear all the hot goss!
Ooooooweeeee! When I tell you that Virgin River Season 3 was nearly impossible to stop watching, I'm not kidding, folks. And, as everyone who tuned in to the new set of episodes when they dropped on July 9, and binged the entire season as I did, will know, we were not left disappointed by the finale. After a season that was filled with a lot of emotional moments (but which hadn't answered some of our Season 2 questions), the Virgin River Season 3 ending put it all on the line and left us with some big surprises, most of which came in the form of seven major cliffhangers and changes in relationship status which will need to be explored if (When!) Season 4 rolls around.
Mel Is Pregnant But It Might Not Be Jack's Baby!
I think it's fair to say that many of us were already shocked when the opening minutes of the Season 3 finale revealed that Mel was pregnant. She and Jack were (delicately) back on track after Jack had broken up with her just few days (Weeks? It's hard to tell.) earlier. You'll remember that Mel told Jack she wanted to try again to have a baby, but, you know, with him this time. Well, after Jack broke up with her, saying he didn't know if he could support two families right now (reasonable and noble, but still wrong-headed of him), Mel went to visit her sister in L.A., who seems to have successfully convinced her to use the embryos she and Mark created before he died for an IVF treatment.
As Jack was trying to complete a romantic, mountaintop proposal, Mel stopped him, told him she was pregnant, and also had to announce that he might not be the father. Oh, no!
Preacher, Connie, And Christopher Are In Big Trouble!
I cannot tell a lie, y'all. I was real salty for much of the season while watching Preacher be a surrogate dad to Christopher and getting to have literally no fun. Sure, he had Connie to help him out, after he came clean to her about assisting Paige in hiding Wes' body after she accidentally killed him last season. But, believe it or not, things got way worse than Preacher having to take over running Christopher's school musical as Virgin River Season 3 wrapped.
Connie saw Vince (the evil twin bro of Paige's evil dead husband), and told Preacher, who admitted that Paige's friend, Sally, had asked to meet with him. He knew something was up, but willingly met Sally and went off with her when she claimed to be taking him to see Paige. Sally drugged him, and left him in the woods without his phone. Meanwhile, when Connie and Christopher got home, Vince was waiting for them in the dark like the creep he is. It's bad for the future, folks!
Doc Might Lose Hope, And Muriel Is Standing By!
Virgin River was down one mayor in Season 3, as Hope spent nearly the entire time in South Carolina caring for her ailing aunt and dealing with a mighty bad storm. Travel delays, and Doc's unwillingness to spill the beans to Hope about Lilly's cancer diagnosis, led to her staying longer than planned, and she ended up missing her best friend's final moments, and her funeral.
Way worse, though, was Hope finally arriving in town on the day of the funeral, only to be waylaid by a shitty rental car. Once she did finally get on the road, she found herself the victim of a truck crossing the line. By episode's end, Hope (face completely bandaged) was in the hospital with a traumatic brain injury. Her doctor wanted to put her in a medically induced coma to help with the brain swelling, and she was also battling a serious infection, and Doc Mullins was not doing well. But, Muriel was right by his side, just like she'd been all season. Terrible! News!
Charmaine And Jack Are Going To War Over The Twins!
So, after it seeming for a bit that Charmaine was about to (finally) be a non-issue when it came to Jack and Mel, it turns out that that's not going to be the case at all. Charmaine introduced Todd to Jack and Mel in the season opener, and he seemed nice enough, and she appeared happy. But, they'd gotten engaged after only knowing each other for three weeks, and as the season went on, it became clear that Todd was not a great dude.
Not only did he attempt to get Jack to give up his rights to his twins, but Charmaine later complained to Jack about how Todd needed to have everything his way, including deciding where they would live once they married without consulting her. Charmaine is nothing if not desperate to find a new father for her kids, so she married him despite her reservations, and is now also fully on board when it comes to keeping Jack away from her family with Todd. Let the battle begin!
Brady Got Arrested For Shooting Jack!
Didn't you just know that Calvin disappearing after Jimmy got arrested and Brady giving up their illegal drug operation was going to be too good to be true? While the logging business faced some real challenges once Brady was fully in charge, he also took up with Jack's sister, Brie, and the two were really getting along well (without Jack's knowledge).
Unfortunately, not only did Jack begin to regain his memories of the shooting right before finding out that Brie and Brady were an item, Brady was also forced to admit to Jack that he was present when Jack got shot. Then, his alibi for the shooting fell apart, right around the time that Calvin and one of his thugs showed up to try to force him back into illegal dealings, and also revealed that all of the charges against Calvin were dropped. It got worse for Brady when Mike and the sheriff's department searched his property and found the gun which might have been used on Jack hidden in his truck. Very, very bad!
Lizzie And Ricky Might Be Over!
Ricky kept a big secret from everyone on Virgin River Season 3, including Lizzie, and it might have led to a permanent breakup for the youngsters. Ricky decided that, instead of going to community college, he'd enlist in the Marines, but he did so without telling anyone. After Lilly's funeral, as Lizzie was excitedly going on about taking him to her friend's fancy wedding, Ricky had to tell her that he enlisted and would be signing his contract soon, with basic training beginning in the fall. Lizzie. Was. Not. Pleased.
Lizzie was so pissed that when Ricky tried to talk to her a few days later, after she'd neglected to return any texts or calls, she was already speaking about their relationship in the past tense. On top of that, her ex-boyfriend, Parker, had come to see her, and after she turned down an earlier invitation to help him run a club in L.A., he then offers to take her on a road trip around the country and asks to get back together. No good!
Doc Might Have A Surprise Grandson!
With all of the surprises that came our way during Virgin River Season 3, this one might have been the most shocking of all. On a rainy night, a 19-year-old man we've never seen before, clearly a traveler, stops at Jo Ellen's bed and breakfast to get a room. He's soft spoken and seems a bit nervous, which made plenty of sense soon.
As Jo Ellen is chatting with this adorable newcomer, we find out that he's from Seattle, and he also reveals that he's in town to look for his grandfather. When Jo Ellen says she knows pretty much everyone in Virgin River, and asks for that grandfather's name, he announces, "Dr. Vernon Mullins," which leaves our fair Jo Ellen standing with her mouth wide open. I already have a theory on how Doc ended up with a grandkid he (more than likely) knows nothing about, who will now be a member of the Virgin River cast, but I'll happily leave that for when we have an official announcement on Virgin River Season 4!
As noted previously, Virgin River has yet to be officially renewed for Season 4, but we'll keep you updated. In the meantime, Seasons 1 through 3 are all available for streaming on Netflix, but if you need more to watch, you can take a look at the upcoming romantic TV shows, investigate the other spectacular Netflix shows debuting in July 2021, and see what to watch right now with our 2021 summer TV schedule!
Your Daily Blend of Entertainment News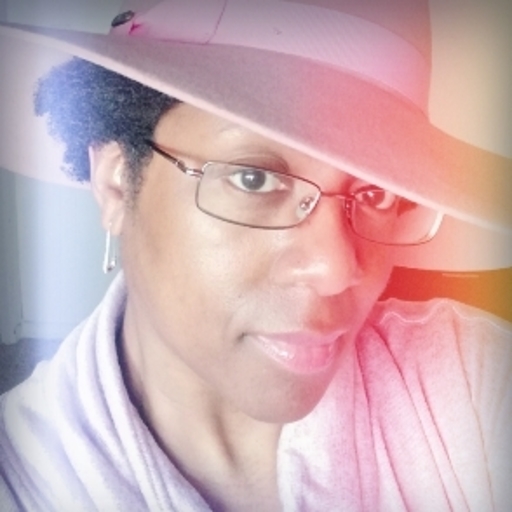 Yennefer's apprentice, Gilmore Girl; will Vulcan nerve pinch pretty much anyone if prompted with cheese...Yes, even Jamie Fraser.