Netflix's Virgin River: Where All Of The Relationship Statuses Stand After Season 2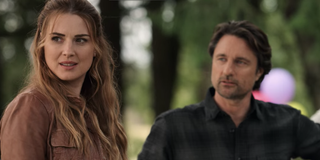 CinemaBlend participates in affiliate programs with various companies. We may earn a commission when you click on or make purchases via links.
My, oh my! Things got very intriguing on Virgin River Season 2, with the Netflix drama delivering a lot of twists, thrills, shocks and even more of the good, old-fashioned romance that we all like to see. Now, there's even more to think about as we wait for the recently-renewed series to return for Season 3.
We were treated to several relationships in the second season of Virgin River, but this means that it might be difficult for you to keep up with how everything went down in the romance department for our favorite characters. Never fear, though, because we've put together this guide to let you know just where they stand by the finale of Season 2, so let's dive in!
Obviously, there will be spoilers to follow, so if you haven't finished the season, know that you've been warned!
Mel And Jack
Well, well, well! Just look at that photo! As if anyone who completed Season 2 of Virgin River could forget, Mel and Jack finally gave in to their (glorious, I'm sure) base urges and made with the horizontal mambo. On more than one night! While it seems like this was a very long time coming, though, remember that the new season picked up only two weeks after the Season 1 finale, and considering all that these two are dealing with, they deserved a little time to figure out where there hearts were with one another.
Mel left Virgin River for those weeks, and annoyed Jack by not telling him or returning any of his calls. Once she returned, it didn't take long for them to make up and make sweet, sweet love. (Sorry. I had to!) Of course, the main obstacle for them (besides Mel dealing with the recent-ish death of her husband), is Charmaine and the twin, Jack-fathered buns in her oven. She made it hard for the twosome in Season 2, but the much bigger deal is that once we finally got these crazy kids to admit they were in love, Jack was shot in the finale and Mel had to be the one to find him. Uh oh!
Jack And Charmaine
Speaking of Charmaine, I hate to do this to you, folks, but we literally have to spend more time talking about Charmaine. Not only is she pregnant with Jack's twins, but she's still hell bent on trying to have a relationship with the bar owner, even though she broke up with him and he's told her multiple times that he's not in love with her, and never was. Charmaine continued to be very difficult in Season 2 of Virgin River, and while some of that can probably be blamed on her having a lot of trouble with her pregnancy early in the season, she also made no effort to take any responsibility for her part in her failed romance with Jack.
Jack and Charmaine are no where near being together when Season 2 ends, but that didn't stop Charmaine for taking his every kindness toward her as some potential sign that that's where things were headed. When Jack told her he was getting a house for the kids, she assumed he meant for all of them to live in, and that he wanted to get romantical with her again. When Jack gave her another firm NO, Charmaine declared that she wants a husband, and that man will be the father to her kids, and she'll just have to see where Jack fits in. Ouch!
Preacher And Paige
Man, this one is going to be really, really tough for all of you Preacheraige (It's a thing, OK?) fans out there. After watching Jack's chef / right hand man / Marine buddy Preacher do everything he could to help out single mom Paige in Season 1, things took a very dark turn at the start of Season 2. She'd already come clean to Preach about her ex-husband, Wes, being dangerous and hiding away in Virgin River with her son, Christopher, to keep them safe. But, Wes caught up with them, beat Paige, and when she tried to fight him off, he fell down the stairs and died.
Paige called Preach so that he could watch Christopher once she turned herself in, but Preacher decided that him hiding Wes' body while she and Christopher hit the road once more was a better idea. It looked for a bit like he was going to find some romantic solace in vacationing San Franciscan Jamie, but she simply ended up offering him a job at a fancy restaurant in the city. Preacher was set on taking the gig by the end of the finale, but a friend of Paige's showed up with Christopher, who will now be staying with Preach, while Wes' equally dangerous identical twin, Vince, is closing in. Say it ain't so!
Hope And Doc Mullins
When Season 1 of Virgin River wrapped, these two had decided to completely scrap their 20-year-long plans for a divorce and make a go of it again after Hope finally accepted Doc's apology for cheating all those years ago. But, Hope is... an odd one, and despite the fact that she absolutely loves getting into everyone else's personal life, she didn't want anyone to know about her and Doc until they were firmly back together. So, she made her husband date another woman to cover up their reconciliation to the rest of the town gossips. I know!
Doc and Muriel really got along well, but, ultimately, he couldn't keep up the ridiculous ruse anymore and told her that he and Hope were back on. Hope was then forced to come clean, and everyone was happy for them. Unfortunately, Doc began acting strange this season, and he has now found out what the issue is, but was unable to tell Hope because of being interrupted by a surprise party to celebrate their vow renewal. Don't take Doc from us!
Ricky And Lizzie
Ah, it's almost like spring whenever there's a brand new romance in town, and Ricky and Lizzie did some major romancing in Season 2. Wild child Lizzie was sent to Virgin River this season by her frustrated parents, in the hope that her strict and (supposedly) morally upright aunt, Connie, could set her straight. While Lizzie came very close to a potentially dangerous and nearly illegal dalliance with Brady, she ends up spending a lot of quality time with Ricky. The nice young man has never met anyone quite like the daring Lizzie, and he begins acting out under her influence.
Remember how I said these two spent "quality time" together? Let's not forget that some of that is code for S.E.X., as Ricky and Lizzie lost their virginity to each other during the season. Connie discovered that they did the deed and was pissed, and while Ricky's grandmother was pretty chill about it, Connie forbid them from seeing each other. By the end, Lizzie was comparing them to Romeo and Juliet, saying she wanted to carry on behind her aunt's back, and Ricky was promising not to overthink any of her suggestions again. I'm sure that will turn out great in Season 3!
That covers all of the romances in Virgin River Season 2. Season 3 doesn't have a premiere date yet, so be sure to stick with CinemaBlend for the latest!
Your Daily Blend of Entertainment News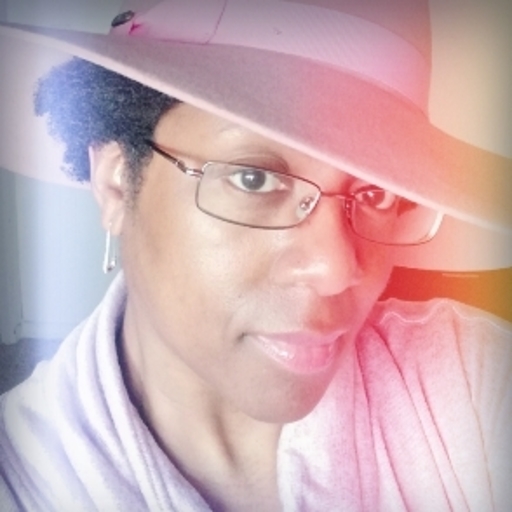 Yennefer's apprentice, Gilmore Girl; will Vulcan nerve pinch pretty much anyone if prompted with cheese...Yes, even Jamie Fraser.