11 Spectacular Shows Appearing On Netflix July 2021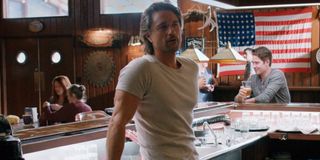 July is a month in the United States that many associate with freedom thanks to Independence Day on the 4th. We have the freedom to celebrate the height of summer fun, set off fireworks, or ignore all of that and sit inside on days when it's unbearably hot and watch Netflix. I know for sure I'll be going for Netflix quite a bit when the sun is shining its brightest, so it's a good thing this month is stacked with originals worth whiling the day away on.
Whether you're a fan of scripted dramas, reality television, or the best damn sketch show of the past decade, Netflix is the place to be in July. Below are 11 of the most exciting originals that are on the horizon and shows that one can be sure their friends, families, and coworkers will be talking about. Let's dive in!
Big Timber - 7/2
Let me go on the record and say that I rarely have, if ever, thought for a prolonged amount of time about the hardship, struggles, and lives of Canadian loggers. Fans of Deadliest Catch may definitely appreciate Big Timber, especially if the promise of harsh elements and finicky equipment play into the drama of the series. Honestly, I'm more just curious about what happens in the day-to-day of this profession and the prospect of seeing some massive trees go to the ground on camera.
We The People - 7/4
Netflix is doing the Fourth of July right with an original series that's executive produced by former President Barack Obama. We The People is a musical series that will break down the basic rights of citizenship in America in a way that's both fun and educational for kids. The musical series features performances from artists like Maroon 5, Janelle Monáe, H.E.R., Adam Lambert, and more. This could be a series that's good to put on for the kids as they wind down after fireworks or even before the fun kicks off.
I Think You Should Leave With Tim Robinson (Season 2) - 7/6
I don't think there's a show I've laughed harder at or quoted more in recent years than I Think You Should Leave with Tim Robinson. Season 1 was a true gift, and now Robinson and Zach Kanin are back for more sketches that I'm sure will be quoted on Twitter continuously. I'm honestly not sure what audiences should expect of this season, though I can say that after some of the unexpected laughs from Season 1, I'm recommending this show to everyone.
Resident Evil: Infinite Darkness - 7/8
Audiences are finally getting a Resident Evil series that's true to the actual lore of the games, and from what's been shown so far, I'm impressed. Resident Evil: Infinite Darkness follows Claire Redfield and Leon Kennedy years after the horrors of Raccoon City. This time, the two are back together after a viral scourge attacks the White House, which is just such a great setting for a Resident Evil series. This CGI series looks like a must-watch for fans of the franchise, so be sure to mark your calendar if that applies to you.
Atypical (Season 4) - 7/9
Atypical will end this year with Season 4, and honestly, that's an accomplishment given how quickly Netflix can pull the plug on original shows. The final chapter of the series will show Sam off at college, and apparently, things aren't going as smoothly as he hoped. Longtime fans will no doubt want to tune in for the final chapter, and newcomers may feel compelled to binge the Peabody-nominated series before its fourth season premiere in July.
Virgin River (Season 3) - 7/9
It feels like Virgin River only just started, but it's actually been two years since the premiere of this Netflix hit. Mel and the residents of Virgin River are back, and so is all the drama that encompasses this town. Custody battles, breakups, a fire, and even a death are all on the table for this season. It sounds like a good time, but only because all of it is fiction and not something I'm personally dealing with.
Johnny Test - 7/16
Johnny Test is back, and for those who had no idea a reboot was on the way, you're not alone. Johnny, his dog, and his science-loving sisters are all back, and at first glance, it seems like the only thing that has changed is the animation. Overall, this seems like the same style and feel as the original series and should be a fun show for kids to tune into for a little fun.
Sexy Beasts - 7/21
If conventional dating shows had a baby with The Masked Singer, the end result would be Sexy Beasts. Singles looking to find love undergo heavy makeup jobs and prosthetics, all in the name of finding someone they connect with on a truly blind date. I have to admit I'm thrilled by the premise, though I'm not sure that this dating show would be too much above the average without the makeup. We'll have to wait and see!
Masters of the Universe: Revelation - 7/23
From arguably Hollywood's most famous geek Kevin Smith, Eternia is at war yet again. Skeletor and He-Man will butt heads once more in Masters of the Universe: Revelation, in what may be the final confrontation between the two. Masters of the Universe is one of those '80s franchises that has gotten a little bit of love throughout the years, but perhaps never quite the level it deserved considering its continued popularity. Hopefully, Smith can renew interest in it with this series, which already looks like it's worth the hype.
Tattoo Redo - 7/28
Tattoo regret is real, but thankfully, there are options for those unhappy with their art. This series features folks unhappy with tattoos and artists working in order to give them a new tattoo that they can really be proud of. I'm definitely someone who likes to see tattoos being created for someone, and the idea of it covering up a pre-existing tattoo that's less than perfect. This definitely sounds like a good show to put on casually in the background, but maybe not if you're giving someone a tattoo.
Outer Banks (Season 2) - 7/30
Outer Banks is back for Season 2, and apparently, the crew is headed for a challenge like they've never faced before. That sounds par for the course when it comes to a teen romance series, so I can only imagine what drama is on the horizon. Fans should be excited for this one, even if they have to wait until the end of July to binge it.
Catch all these shows and more on Netflix this July. For the full scope of all things headed to the platform in July, be sure to check out our full guide here.
Your Daily Blend of Entertainment News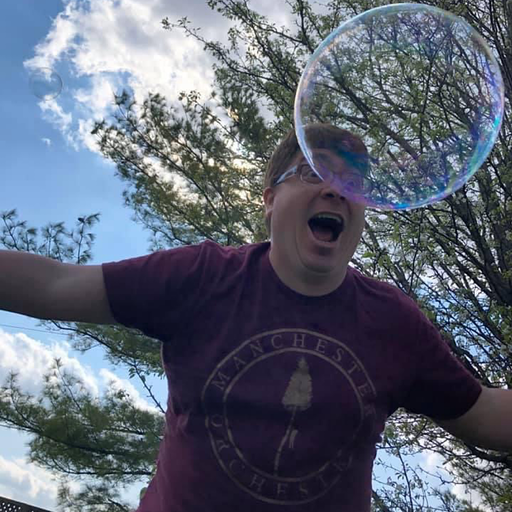 Mick contains multitudes and balances his time reporting on big happenings in the world of Star Trek, the WWE, reality television, and other sci-fi shows.