NBC's Olympics Announcers Are Really Good And Should Be Celebrated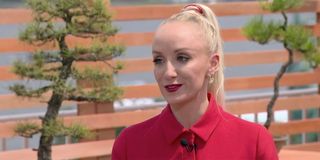 Before I potentially get roasted by everyone on here, I'll preface the following article by clarifying NBC's coverage of the Olympics was not perfect. Finding live versions of some of the biggest sports was complicated and spread out in too many places. I thought some of the Microsoft Teams product placement was a bit too aggressive. I hated how they split up the coverage of a few events in primetime, and, as always, NBC did way too many human interest stories, which reduces the number of competitors we get to see. It was frustrating at times. The announcers themselves, however, were really damn good, and we need to celebrate that.
Think about your favorite local sports team as an example. I have NBA League Pass, and there are a lot of local announcing teams that are very amateurish: a mediocre play-by-play guy and an affable former player that would really be better suited to pre-game or half-time work. This is for a sport doing billions of dollars every year in revenue. A lot of the sports featured in the Olympics are ummm not as popular, to put it nicely. So, it's not necessarily a guarantee we'd have a really strong, for example, diving analyst, but we do. The same thing can be said for so many different events too.
Let's start with gymnastics, which is my favorite Olympic event to watch. All three members of the announcing team are terrific. It feels like Tim Daggett has been shouting, "Gymnastics 101: fly high and stick the landing" in key moments for my entire life. I'm not sick of it either. He doesn't overuse it, and for a catchphrase, it still sounds meaningful and important after a good landing. I also enjoy his disapproving commentary when someone misses a connection on uneven bars. You can almost guess the deductions by his tone of voice.
Somehow Nastia Liukin is just as good as he is. She doesn't have nearly as much experience, but she already strikes a perfect balance between providing a warm, caring energy, and still being honest and holding gymnasts to Olympic level standards. That's not easy to do. Terry Gannon was also the right addition this time around. He's got a great voice. He knows when to shut up and let Liukin and Daggett speak, and the whole crew handled the Simone Biles thing, in my opinion, as well as you can expect. That was a tough challenge. They were appropriately shocked and processed that on the air, but they mostly were able to move on and highlight the drama among those competing.
The swimming announcers? Come'on. They're obviously great too. Dan Hicks and Rowdy Gaines are among the best duos in all of sports. People wrote articles about all the praise they were getting on Twitter. Hicks, who also holds other lofty jobs like play-by-play guy for Notre Dame football, is a seasoned pro at the top of his game. It's an absolute pleasure to hear him call a race, especially next to Gaines, who does not hold back his opinions but never comes off as mean-spirited. Whether he's calling out the haters after Michael Andrew's great 4x100 medley relay split or celebrating Katie Ledecy for being an absolute machine, he's always passionate, yet seems to choose his words carefully.
The track and field work is likewise really strong. Ato Boldon is, of course, great. He's been nominated for an Emmy for his coverage before, which is not easy for someone covering a sport not among the US big four. He has to be at or near the top of the list of all NBC broadcasters who worked the games. I thought he paired well with Leigh Diffey who was a nice addition as the new play-by-play man. Kara Goucher's work was also strong in the distance races, and Sanya Richards-Ross is good on the sprints.
And it's like this for damn near every event. Ted Robinson and Cynthia Potter are excellent on diving and have a really nice chemistry together. Chris Marlowe has just an A+ broadcasting voice for volleyball. There's not enough time in this article to mention everyone, but you could just go on and on with the likes of Julie Foudy, Paul Sunderland and so many more.
And of course the studio work is great too. As I said, I have some issues with some of the coverage and presentation choices. I really don't understand why some of the programming choices were made, but the actual broadcasters themselves are top notch. I think Mike Tirico was the right choice to lead the primetime coverage. He's such a steady hand, and I really hope to see him back for many Olympics to come. Maria Taylor was a welcome addition, and I would like to see her role expand moving forward now that she's off ESPN.
I'll also shout out Liam McHugh and Rebecca Lowe among others. It was also nice to see Michael Phelps in the studio. He had a ton of great swimming insights and, of course, did really well in his conversations about mental health. And no article about broadcasters could possibly be complete without mentioning Johnny Weir and Tara Lipinski who are always fabulous. I'd much rather watch the ceremonies with them than drier alternatives.
I would conservatively say I watched at least 40 or 50 hours of Olympic coverage, spread across a dozen or so different sports, as well as some fun recaps from Kevin Hart and Snoop Dogg. The announcing work across the board ranged from better than average to excellent. It's really nice to know as a viewer, whether you're watching rowing or climbing or canoeing or boxing or skateboarding or whatever event you can think of, that the broadcasters are going to provide a welcoming atmosphere, context to understand what's going on and thoughtful analysis. Here's to hoping TV networks find more opportunities to feature everyone outside the Olympics.
Your Daily Blend of Entertainment News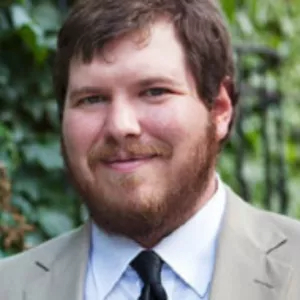 Enthusiastic about Clue, case-of-the-week mysteries, a great wrestling promo and cookies at Disney World. Less enthusiastic about the pricing structure of cable, loud noises and Tuesdays.