Star Wars' The Book Of Boba Fett Is Rumored To Be Adding A Major Clone Wars Character, And I Hope It's True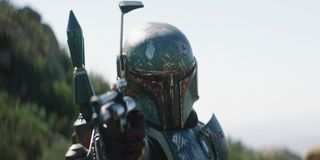 Star Wars' next live-action series coming to Disney+ will be The Book of Boba Fett, which will give fans some insight into the life of the famed bounty hunter following his franchise re-appearance in The Mandalorian. Many are excited to see the long-ignored Boba Fett enter the spotlight with his own series, and that excitement could grow after hearing rumors that a particular Star Wars: The Clone Wars character may be coming along for the ride. Brace yourselves, fans, because Cad Bane could be making his first live-action appearance in The Book of Boba Fett.
For those unfamiliar, Cad Bane is a Duros bounty hunter who was around during the titular Clone Wars, and then for some time after. Following the death of Jango Fett, he was considered to be the best bounty hunter in the galaxy, and at one point, he took on Boba Fett as an apprentice. The two headed up a popular storyline arc in Star Wars: The Clone Wars, and Bane recently re-appeared in the canonized universe in Star Wars: The Bad Batch.
If the rumors surrounding a live-action Cad Bane are true, then his Bad Batch episodes will no doubt prove to be vital for fans to watch. The Kaminoans hired Bane in an effort to kidnap Omega back from Clone Force 99, but Bane was ultimately unable to do so thanks to the efforts of Fennec Shand. As portrayed by Ming-Na Wen in both series, Shand is a bounty hunter character from The Mandalorian shown to be close to Boba Fett, so perhaps this connection was laid to in order to build up Bane's story before his alleged arrival in The Book of Boba Fett. This is all under the assumption that the rumor, which came from lrmonline.com, is true, since there's no official word on about Bane's future in any format.
With that being said, it wouldn't be too surprising for a character like Cad Bane to be included in The Book of Boba Fett, as the upcoming live-action series will be an opportunity to include many popular bounty hunters from the franchise's lore, and it would appear there's an interest in bringing a lot of animated characters from the Star Wars universe into the Disney+ series. Ahsoka Tano was the pioneering example of that, so it would not be the least bit surprising to see Cad Bane with his tubes and cowboy attire in live-action. (It's almost too bad Timothy Olyphant already showed up as Cobb Vanth, or he'd be a spot-on choice for the role.)
The bigger question, perhaps for Star Wars fans, is where Cad Bane could appear in The Book of Boba Fett. Cad Bane was old enough to know Jango Fett, and based on his appearance at the First Battle of Geonosis, we could conservatively say he's at least in his 50s. We could see a much older Bane in the upcoming spinoff, or perhaps he would appear via flashback from a past encounter with Boba Fett. Honestly, age importance is pretty relative in Star Wars, considering Grogu is still a small child at 50 years old, not to mention Omega having been alive longer than Clone Force 99, despite her being a child. So we probably shouldn't hinge too many theories on the age factor.
The Book Of Boba Fett is expected to arrive on Disney+ in December 2021. Boba Fett has gone through some changes recently for those that missed it, though the changes are primarily tied to his ship.
Your Daily Blend of Entertainment News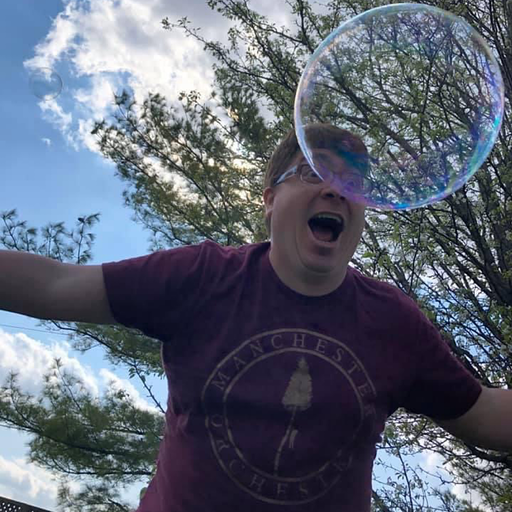 I like good television but also reality television. His day largely consists of balancing his workload between reporting on the latest and greatest news in Star Trek and other sci-fi, as well as 90 Day Fiancé, WWE, Big Brother, and more.