Agents Of S.H.I.E.L.D. Reveals First Look At Slingshot In Action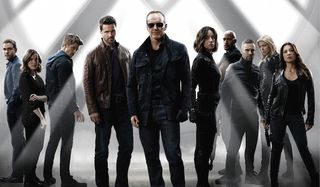 When Agents of S.H.I.E.L.D. returns in three weeks, the organization will finally start putting together the Secret Warriors, a group of Inhuman operatives that will protect the world from its more "enhanced" threats. One of its members will be Elena Rodriguez, a.k.a. Slingshot, who was part of the original comic book team. Months after it was reported that Natalia Cordova-Buckley would play her on the small screen, we finally have our first look at her powers at work.
In a new preview for the latter half of Agents of S.H.I.E.L.D. Season 3, we see Elena (nicknamed Yo-Yo in the comics) using her super speed after drawing her gun on Alphonso "Mack" MacKenzie. What makes her power different from other speedsters (like a certain scarlet one over at The CW) is that instead of being able to run anywhere willy nilly, she must eventually return to the point where she began running. Hence, the Slingshot codename. So even though she's speeding away from Mack in that clip, she'll have to return to that spot. (Just pop that GIF in a VCR to rewind it and see what I mean.) It's a peculiar limitation that will undoubtedly pose challenges for how she uses her speed when she starts going on missions.
Before the preview aired last night, Marvel posted a first look at Slingshot, where she was described as a "tough, street-wise Colombian woman." Aside from Marvel's Head of Television Jeph Loeb saying that Cordova-Buckley "embodies both the toughness and the warmth" for Elena, no other details were provided about this iteration of the character. Like the other Inhumans introduced this season, Elena gained her ability after being exposed to Terrigen that was accidentally released across the world. It was also mentioned that Daisy Johnson and S.H.I.E.L.D. will encounter more Inhumans who have powers like they've never seen before, though it remains to be seen whether they'll be friends or enemies. Since Elena will eventually serve with the other Secret Warriors, we can count her as one of the former. Aside from Elena and Daisy, other characters who be on the team are Lincoln Campbell, a.k.a. Sparkplug, and Joey Gutierrez.
You can check out the full preview below to get a taste of what's to come from both the Inhumans (be they good or evil) and the non-superpowered players.
Agents of S.H.I.E.L.D. Season 3 resumes Tuesday, March 8 at 9 p.m. EST on ABC.
Your Daily Blend of Entertainment News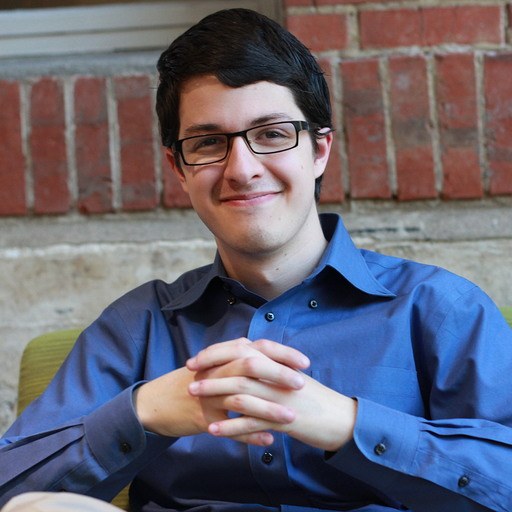 Connoisseur of Marvel, DC, Star Wars, John Wick, MonsterVerse and Doctor Who lore. He's aware he looks like Harry Potter and Clark Kent.